This is a sponsored post written by me on behalf of Triad Retail Media. All opinions are 100% mine.
My boys love the Despicable Me movie series, and can't wait to see Despicable Me 3, in theaters now. We decided to set up our own mini Minion challenges in celebration of the release of the latest movie and the cool new exclusive toys from Despicable Me 3 available now at Toys"R"Us. Here's 3 mini Minion games you can try, too.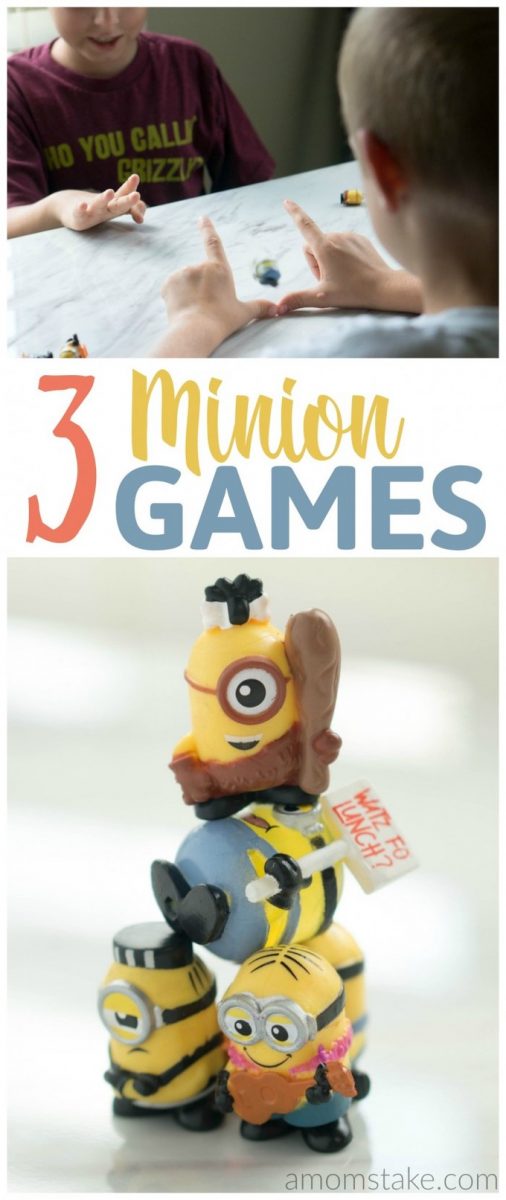 3 Mini Minion Games to Try
Bowling for Minions – For this game, you'll need a bouncy ball or other small ball that's easy to roll. Line up your Mineez Minions into a triangle shaped arrangement – one in the front, then 2 behind him, and 3 behind that.
If you have more than 6 Mineez, you can keep going adding additional rows to follow. Roll your bouncy ball towards your Minions and try to knock down as many as you can. You can alternate turns with another player and count points for every Minion you topple.
Minion Basketball – Lay out a muffin tin, then step back and get ready to launch. You'll need to bounce them off the table first, and get them to land in the muffin tin. See how many you can make into a different one of the muffin cups each time. Then, aim to get them all in a single muffin cup. Keep stepping back, to increase the challenge.
Football Minions – You'll play this game like you would a round of paper football. You'll need one player on each side of the table. Take turns flicking your Minions and try to get them across the table and through the other players finger goal posts.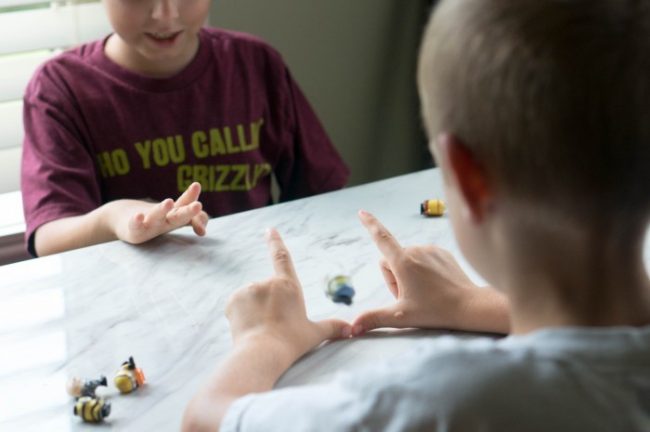 If they don't make it all the way, try again with a second flick from wherever they landed. If you make it all the way across the field it's worth 2 points, or 1 point if you make a goal from your second chance.
Despicable Me 3 Mineez
We are having so much fun coming up with an assortment of mini games to play with our Despicable Me 3 Mineez. They are a perfect toy for on the go as they are small and portable and don't make any noise. They work great as a fidget toy – something to play with and keep my kids busy no matter what we're up to.
My 8 year old has come up with his own mini Minion battle game. He'll wage a battle against two of the little Minions, and then continue the battles against whichever Minion won for the next round. He'll give each of the Mineez a unique special power, based on how each one is dressed or their attached accessories. His favorite of them all seems to be his secret Mineez, with a boycott sign, but he really likes them all.
He's even tried creating creating towers using only the Mineez to see how many he can stack, before they all topple. There's so many fun ways you can play with the Despicable Me 3 Mineez, or choose one of the other movie-themed toys!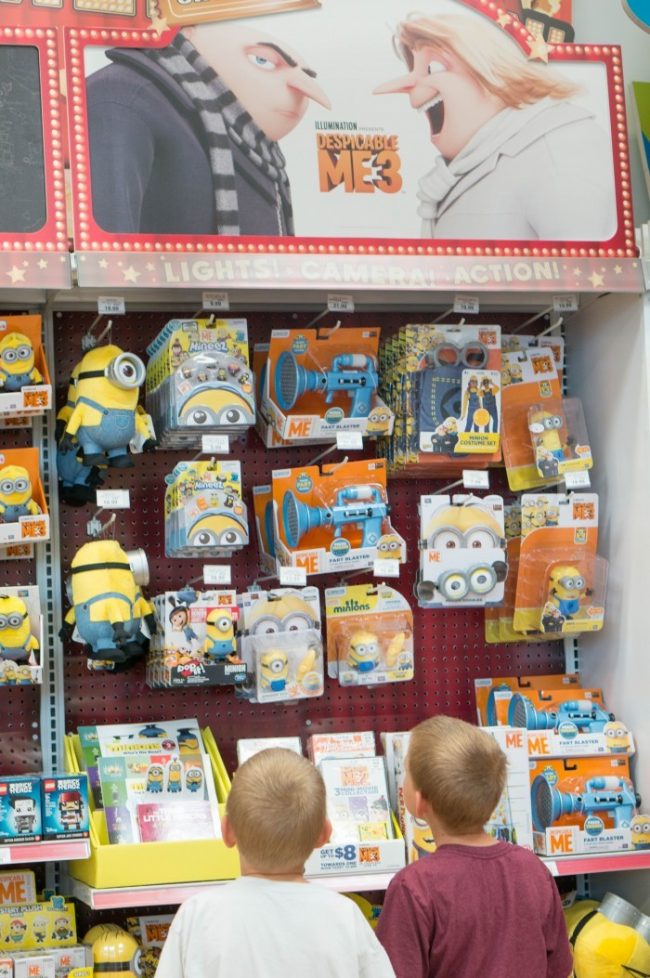 Visit Toys"R"Us today to pick up one of the new exclusive Despicable Me 3 movie toys, like the Mineez Deluxe Character Pack with mystery figure, Funko Dorbz 3″ vinyl figures of your favorite characters, they even have a Fluffy jumbo plush!
You can find the line of Despicable Me 3 movie toys both online and in your local Toys"R"Us store.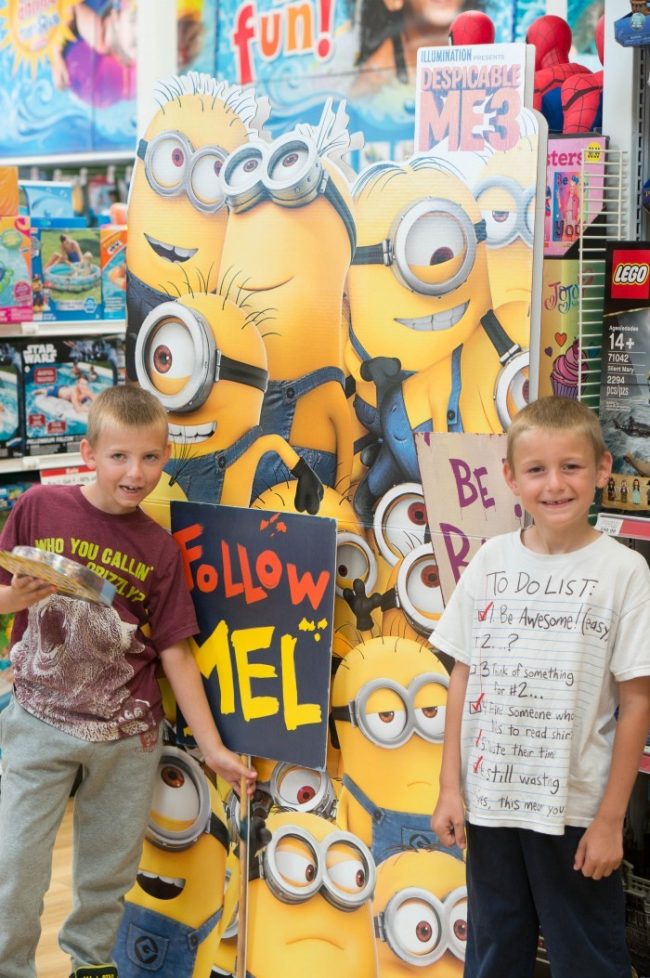 You'll want to catch Despicable Me 3 while it's in theaters, it's perfect for a fun summer outing! Then, pick up a favorite toy to keep the fun going all summer long!
What other Mini Minion Games can you think of?