I often get tired of making the same meals for my kids day after day, week after week. We decided to mix things up and combine two of my kids favorite meals into one lunch! I had one of my boys begging for grilled cheese sandwiches and the other asking for macaroni, so it was time to try something new! We combined these two recipes for something totally unique. They thought lunchtime was so fun and giggled as they ate their lunch.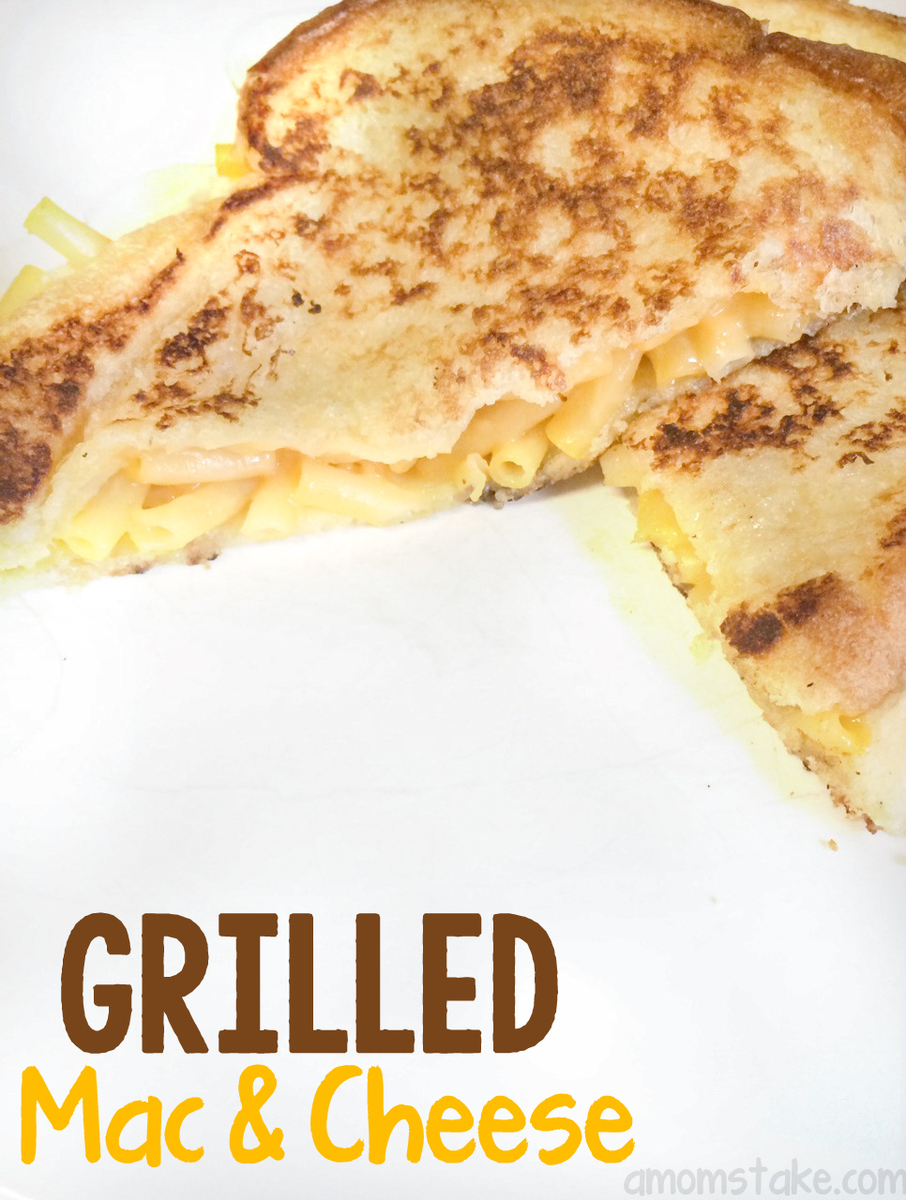 Grilled Mac & Cheese Sandwich Directions
Ingredients:
Bread
Butter
Your Favorite Mac & Cheese
Directions:
Begin by preparing your favorite Mac N Cheese. It doesn't matter what kind you make, use your own favorite brand or make this homemade mac and cheese.
Once your macaroni is ready, you will start to prepare your sandwiches. Butter one side of two slices of bread for each sandwich you want to make. Heat up a medium sized frying pan or griddle. The secret to perfect grilled cheese sandwiches is to start with a hot pan, so wait a minute or two for your pan to heat up. Then, place one piece of bread, butter side down, onto your frying pan or griddle.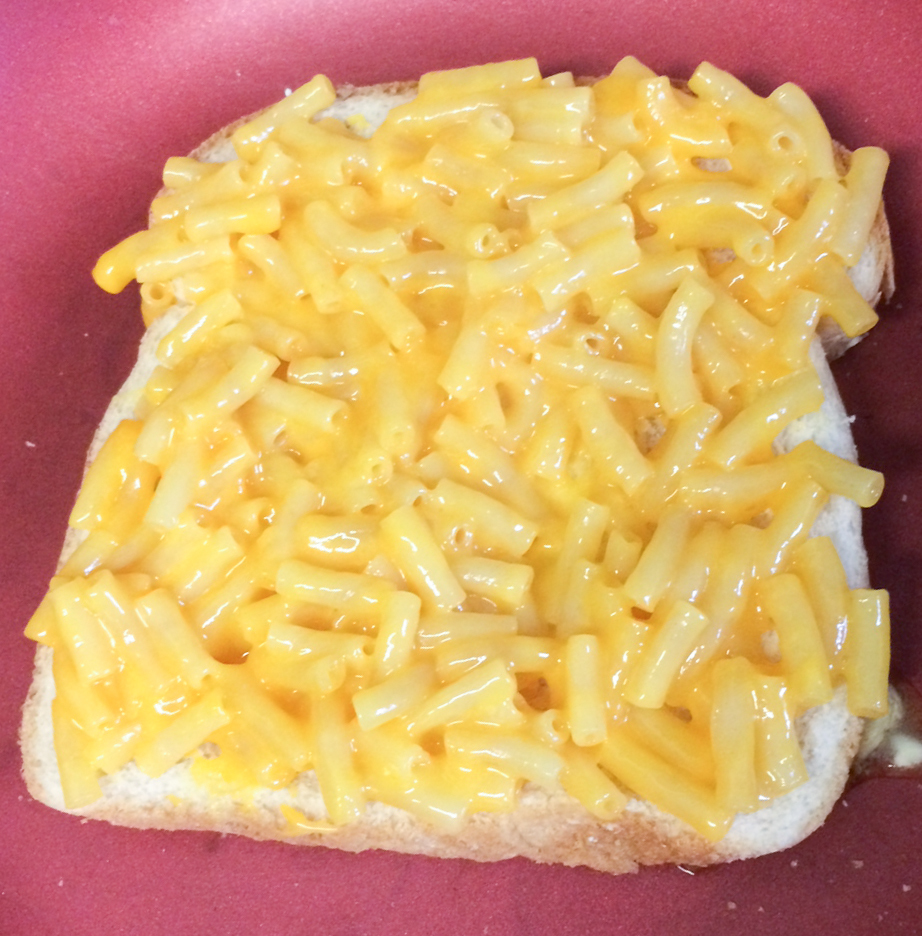 Spoon your mac and cheese on top of your bread and then place the other piece of bread butter side up on top of your macaroni.
Grill your sandwich the same way you make a typical Grilled Cheese sandwich allowing the first side to cook for 1-2 minutes or until golden brown. Then, flip your sandwich and cook the other side of your bread another 1-2 minutes.
Cut your sandwich in half or in quarters so it's easier to keep your sandwich together. Then, enjoy!
Here's another great lunchtime inspiration? Here's a fun recipe for a waffle taco!
Have you ever tried to combine two favorite recipes?