I love grilled food! In my opinion if it can be cooked on the grill, it probably should be! Especially living in Arizona where it's hot here year round, keeping the heat out doors is always a plus. Adding the crispy grilled taste makes food that much better. If you love grilled food as much as I do, you'll love this easy grilled chicken drumsticks recipe! They are so easy to make but full of flavor and delicious!
This post is sponsored by Cook'd Right Sensor. All opinions are my own.
Grilled Chicken Drumsticks Recipe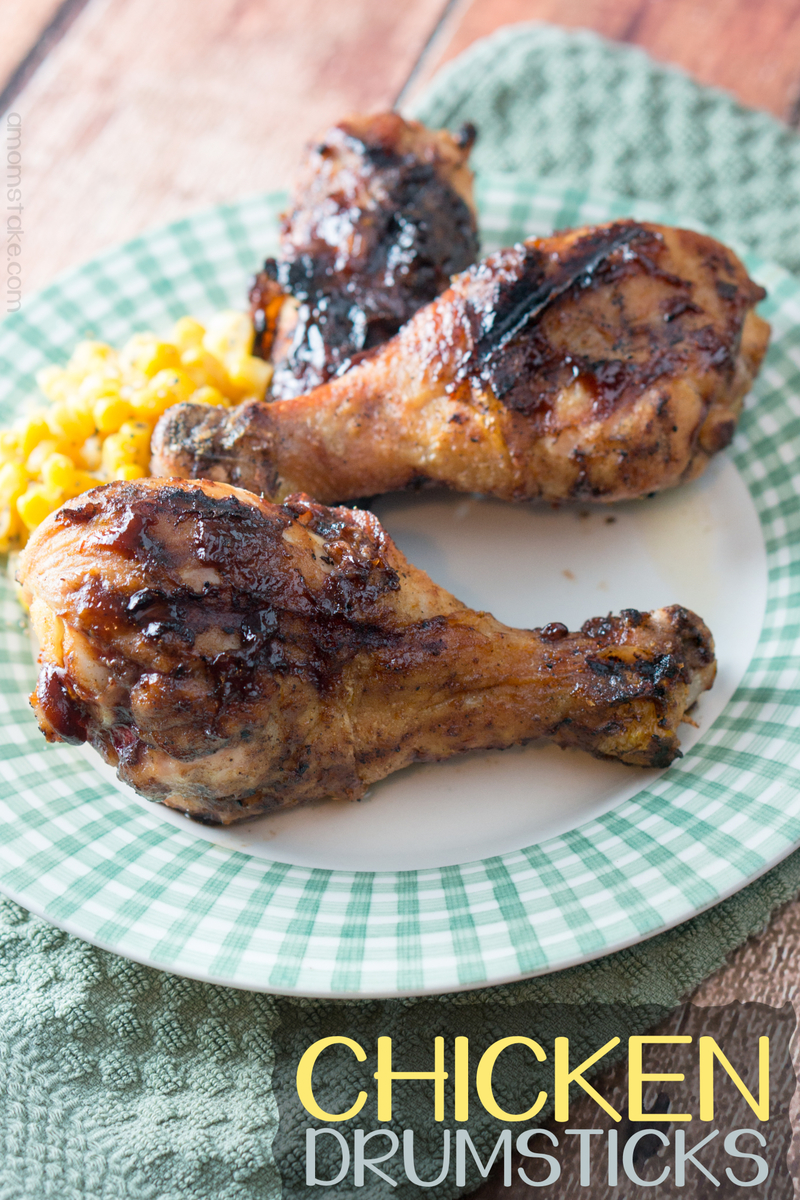 Ingredients:
Chicken Drumsticks
1 cup flour
1 tablespoon of each: onion powder, garlic powder, thyme, paprika, pepper
1 tsp: cayenne pepper and salt
Barbecue sauce (optional)
Mix together your flour and all seasonings in a large bowl or in a gallon sized ziploc bag. Toss the drumsticks into the flour mixture giving each drumstick a light coating. Transfer the drumstick to a plate and carry them out to your preheated grill.
Grill the drumsticks, turning when the first side is finished cooking. If you'd like to add barbecue sauce, brush on your favorite sauce for the last minute or two of cooking.
Before you remove your drumsticks, check to make sure they are cooked completely through by using a Cook'd Right Sensor. I used a 165º F Cook'd Right™ Sensor made to easily check and be sure the internal temperature of our drumsticks reached 165º to ensure they were done and ready to serve.
The Cook'd Right Sensor is super easy to use. It comes as an inexpensive toss away sensor so you know it's clean and accurate every time. You just stick the sensor down into the center, thick part of the meat and wait 10 seconds. Then, quickly pull out the sensor and the tip will be red matching the color indicator showing done when your food is ready. If the indicator is still black, you'll need to wait a bit longer and try the sensor again when you think your meat may be ready.
The Cook'd Right Sensor is perfect to take along on your tailgating parties as it leaves nothing left to need to clean-up or an expensive sensor to worry about. Just use your sensor and check your meats and then toss it away when you're done! If you need more food safety tips for keeping your meats safe while tailgating, check out the great article on the Cook'd Right website!
In the end, you'll have delicious, juicy, finger-licking good drumsticks perfect for your tailgating party! Need a yummy side to pair with this great recipe? Add our
Cast Iron Butter Rolls recipe
to your dinner menu! They're melt-in-your-mouth-good!