As much as I love games it can be really hard to find games that I want to play with my kids that we can both enjoy. With a slew of little boys and my own obsession with games, I have introduced tons of different games to my kids. My boys favorites are always funny games for kids and I love listening to them bust up while they play! Here are some of the games they love:
Five Funny Games for Kids!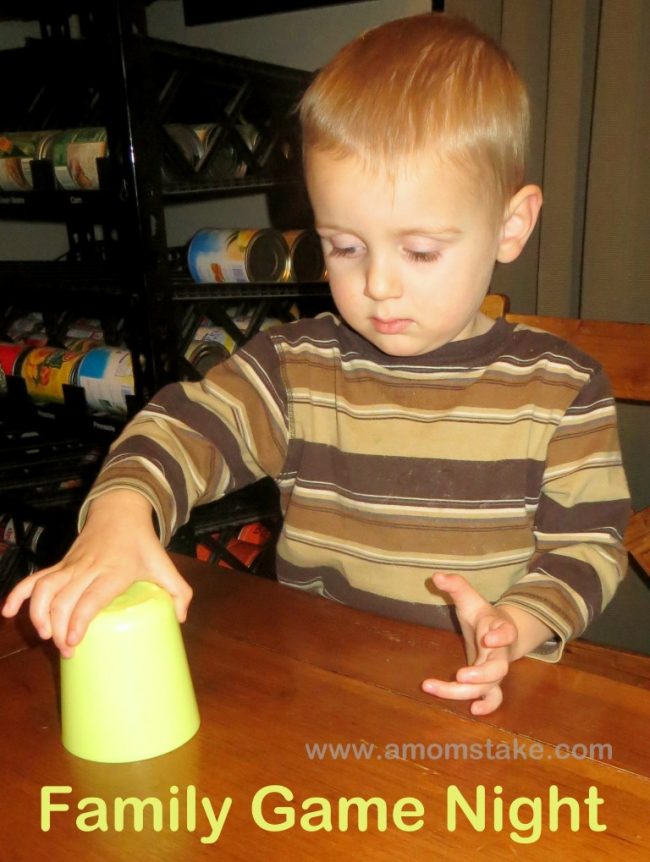 Yahtzee – We have to help our youngest kids play but even our 2 year old loves to roll the dice and try for a Yahtzee. They absolutely love to shout out Yahtzee and we even have a little dance we've come up with we've termed the "Yahtzee Dance"!
Uno – This is another game that is easy to get everyone involved. There are always fits of laughter as they skip someone else or end up making them draw a ton of cards trying to get a match.
Monster Factory – This is a tile laying game where you try to build your monster adding zany body or arm pieces and complete your unique monster leaving no open ends. The tiles are all hilarious and we all end up laughing about the crazy different monsters we end up with during the game. My two year old is a bit young to play Monster Factory by the rules but he still plays along and we let him put his pieces wherever he wants.
Hide and Seek – Everyone loves to play hide and seek and my boys always giggle when they are found. Often, they'll even hide in the same handful of hiding spots over and over but they still love to play together. This is another great game perfect for all ages.
Peaceable Kingdom Games – We are huge fans of the cooperative games by Peaceable Kingdom that let all the players work together to beat the board. This makes it really fun for everyone since they work together and win together. Since we loved both of the previous two Peaceable Kingdom games we have had the chance to review we were thrilled to partner again and try two of their other games!
Review of our Newest Favorite Funny Games for Kids!
Stone Soup takes what you love from a traditional matching game and makes it cooperative rather than competitive. As a team, all players work together to "beat" the board by finding all the matches before the fire fills up and "burns" the stew. It's a cute game with very vibrant pictures. It's nearly impossible to lose since there is a magic stone that can be used to remove one of the fire pieces at any time so unless that was the last piece drawn, you'll always win. Still, it is cute and clever and was really fun to play as a team rather than compete.
In Seeds for Birds you work together filling over one of the outside ring of tiles and follow one of three simple actions: place down seeds, collect seeds for the birds, or collect seeds for the squirrels. The goal is to collect more seeds for the birds than for the sneaky squirrel who is trying to snatch up the seeds.
This game needs some adult assistance helping my tots to remember the rules and what to do for each of the types of cards. They really loved picking where to place the seeds and following down the different rows to collect the seeds throughout the game. This is a really cute game and it can be a challenge to beat the board as it is all based on luck and placement of the seeds throughout the game.
Peaceable Kingdom Games are available for sale on Amazon. Our favorite game we've tried is still Race to the Treasure, a cute path building game that teaches grid placements, too.
I received two games from Peaceable Kingdom in exchange for this post. The opinions expressed above are my own. Any claims should be verified on the sponsor's site.