We try to plan fun and creative family night ideas and aim for a family outing at least once a week. By getting out of the house together as a family, we build memories and bond in ways that can't always happen when you stick around the home. You don't have to go far, and you don't have to spend a lot of money, to start a family fun night tradition with your kids.
This post is sponsored by BuyPower Card by Capital One. All opinions are my own.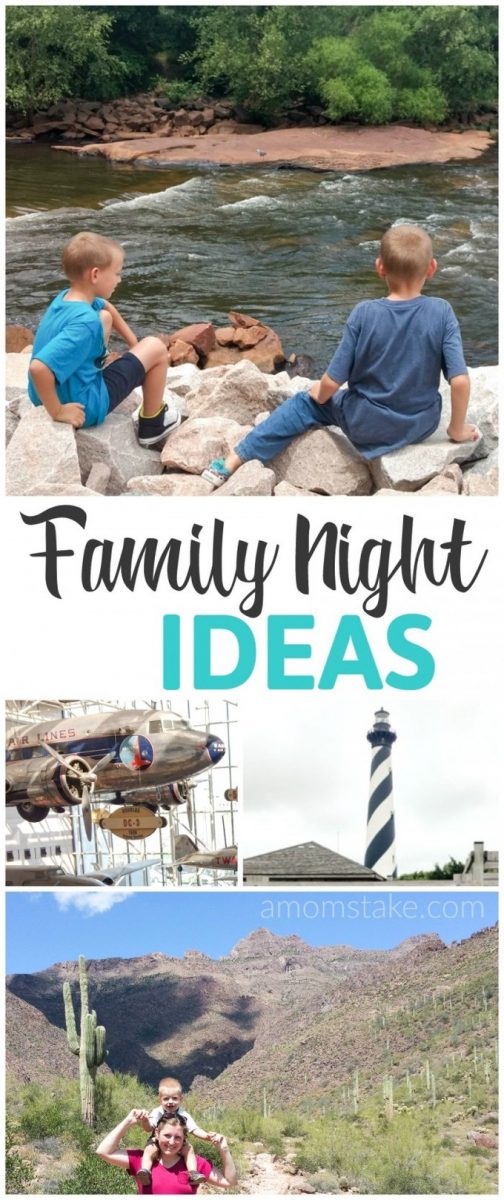 How to Start a Family Night Tradition
The biggest key to making family night become a tradition is making it a priority. It's easy to get busy and push aside the extra commitments like family night outings. You can pick a specific day each week and put it on the calendar, or plan a once-a-month recurring family date night like the first Friday night of each month is family night.
You could also make your planning more casual. Pencil it in on the calendar but be flexible enough to move it around to meet other commitments. As long as you give it a spot to help remind you, it will soon become a tradition that the kids won't let you forget!
Fuel Your Family Fun Nights
Something really fun and unique you can do to make your family nights even more special is to work towards a goal together as a family. There is a card that lets you turn your everyday purchases into a new car! How incredible would it be to turn your family entertainment budget into a tool that can be used to fund a new family vehicle to help you continue your family night tradition.
When you use the BuyPower Card® from Capital One♦ you accumulate Earnings with every purchase. You get 5% Earnings on the first $5,000 in purchases every year, and unlimited 2% Earnings after that. The Earnings are redeemable toward the purchase or lease of a new GM vehicle. There are no limits to the amount you can earn or redeem, and Earnings never expire—use them whenever you're ready!
15 Unique Family Night Activities
To get you started, I'm going to share some of our favorite unique family night activities. While everyone might think of a family game night or family movie night from home, these 15 unique and fun ideas will get you out of your home and exploring your town together as a family.
1. Lay out on a blanket under the stars. The night sky is an amazing canvas and there are often different once-in-a-lifetime sightings happening. Check the news to watch for celestial sightings like an eclipse, planets easy to view, watch the phases of the moon, or check of shooting star showers. It can be a really fun way to talk, laugh, and be amazed together as you watch the sky.
2. Try out a "hole-in-the-wall" restaurant. Use a restaurant review site or search google to find local hot spots that might otherwise fly under the radar. Try to pick out small local joints that might look small or poorly kept on the outside, but have rave reviews. It will create a really special memory when you all reflect back on that one time you tried out a restaurant you were all a little afraid to go into, that quickly became a family favorite destination!
3. Go on a family bike ride. Going for a bike ride together is both good exercise and a lot of fun. When you are just getting started, plan a short ride, pick a mostly flat route, and stick close to home if possible. If you have toddlers, just grab a bike trailer or infant seat that attaches right to your bike and you'll be ready to roll.
4. Visit a historic site. Look up a guide to your state and write out a list of all the different historical sites and landmarks you'd like to visit. Then, when it's time to plan an evening out, look to your list to find cool sites and destinations to travel to locally. We recently moved to Raleigh, NC and we have been taking advantage of visiting the local lakes, beaches, lighthouses, museums, and landmarks already as day trips.
5. Go out to the movies. Just as us adults enjoy a movie night out, the kids will too. Look for a local drive-in theater with a family night to make it affordable or see if your town has a "dollar theater" with some of the older films playing on the big screen at discounted prices. Laughing and enjoying a movie together can make for a fun family night.
6. Take a class as a family. Sign up for dance lessons, take swimming classes, learn a foreign language together, take a cooking class, or sign up for a family sports team. Whatever your interests are, as a family, or skills you'd love to develop, look for a class or group to join that centers around that interest. Then, you'll be learning something new together and it makes planning your family night activity a breeze!
7. Go hiking. Grab a National Parks guide for your area and plan to hike along some of the easier trails and work your way up to longer or more difficult trails. It's a great experience to get your family out in nature together, and choosing to go out in the late afternoon will help you avoid the heat of the day as you hike.
8. Head to the mall. Going on a mini-shopping spree can be fun for the whole family. You can go with a mission in mind – such as shopping for gifts for the holidays or grandma's birthday. Or, head to the stores to pick out something special and unique for each family member. Give a dollar amount, like maybe $5 or $10 and make it a hunt to see who can find the best item within the budget!
9. Visit a local zoo, aquarium, or museum. Many of the local attractions are busiest during the day. Plan a late afternoon visit and you'll be able to sneak in a few hours of fun without taking up your whole day. Check their websites to see if there are any special family night rates to get in at a lower admission cost.
10. Go to the library or a bookstore. Set a time limit to find a couple of books and a spot to meet back at the comfy seating to flip through your finds. Many bookstores will let you read the books right in the store so you can flip through your top picks and find a new good read to take home with you.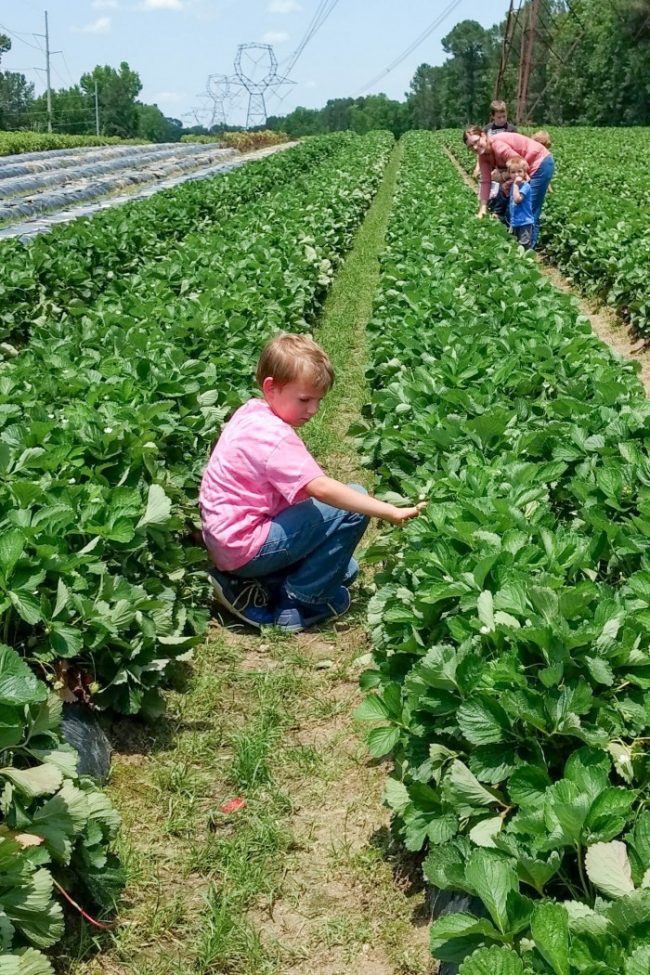 11. Head to a u-pick farm. This inexpensive family activity will bring you back to your own childhood days. Look for places you can pick berries, citrus, or other fruit, or whatever produce might be local to you. After picking, plan a favorite recipe you can go home and prepare together.
12. Serve in your community. Look for community service projects you can join in to make new friends. Or, pick a local senior center and "adopt" a couple of grandparents. It's a great way to teach your children to respect the elderly and you'll quickly develop a lasting friendship and bond with semi-regular visits.
13. Visit a local ice cream shop. Sometimes the simplest family nights out turn out to be the favorites. My boys very favorite family night idea is heading out to a local homemade ice cream shop. Skip the chain shops and find a small family run shop. The ice cream is usually incredible with flavors you never would have dreamed up but can't resist.
14. Family-friendly theater or comedy venues. Ask around to find a family-friendly improv comedy club that does early evening shows. Check out local high school theater productions or puppet shows. There are a lot of options in the arts that can be enriching and fun for the whole family!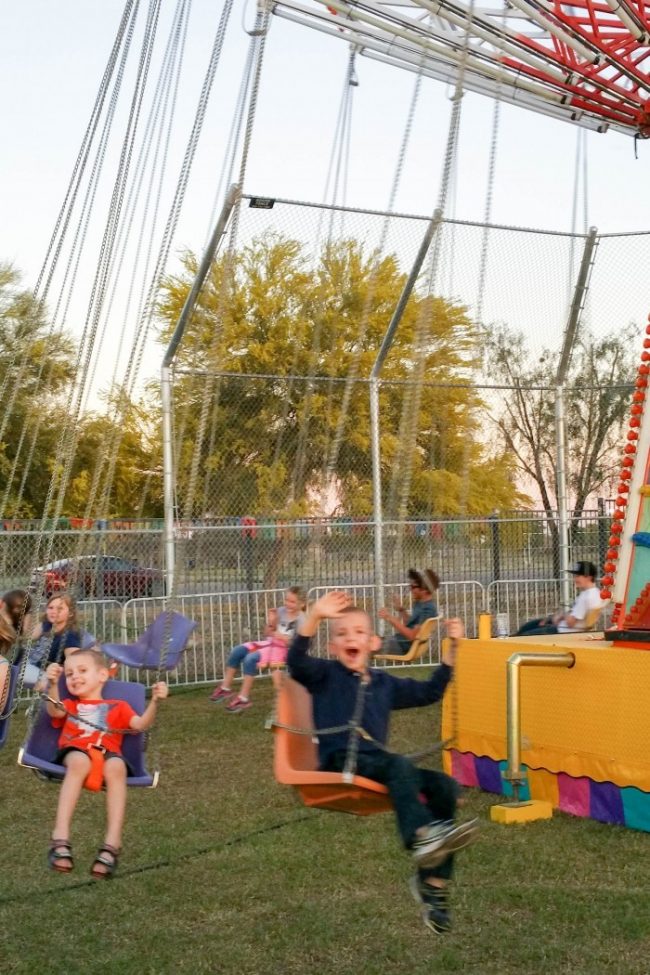 15. Splurge on an exciting family outing. Every once in a while, it's fun to plan a bigger family activity. You could take the family out to the arcade or a local family fun park. Head to a nearby theme park or carnival. Go to an outdoor adventure park with ropes course or try a zipline. You can even splurge on a weekend getaway trip and make it a surprise for the kids!
Planning Your Family Night Out
You can plan your very first family night out as a surprise trip out on the town or sit the whole family down and introduce the idea and brainstorm all their ideas and jot down a plan. The key to a successful family activity is to have a plan in mind before you go out so you're not completely winging it. If you go out without a plan, it can be easy to end up doing nothing at all, and have a pretty disappointing evening.
Don't over plan the night. Know your basic plan but be flexible enough to let the night dictate itself once you get started. You should also have a couple of back-up plans up your sleeves in case the unexpected occurs like a change in weather or a closed venue you planned out.
The other day, we headed to a hot dog joint and it was closed before we arrived for a 5pm dinner – so we were thankful we had 2 other locations nearby in mind and could quickly adjust our plans on the fly. We ended up walking the .3 mile walk between the two locations and it enriched our evening rather than turning it into a bust!
Make sure to use the BuyPower Card on your family outing purchases to continue to build Earnings toward your next new GM vehicle!
What are your favorite family night activities?
*BuyPower Card Earnings may not be used with fleet vehicle incentive programs or with some other offers and discounted sale programs, such as the GM Employee Discount.
♦Capital One, N.A. is the issuer of the BuyPower Card. General Motors is responsible for the operation and administration of the Earnings Program.
Capital One, N.A. is not responsible for the products and/or services offered herein.