I love making popsicles! They are quick and easy to put together and the end result is a sweet treat too cool off the whole family! I use a Zoku popsicle maker, which means the popsicles are ready to enjoy in about 10 minutes, but you can make these with any popsicle maker if you have a bit of patience to wait for them to freeze. Today's recipe is for easy fruit and juice popsicles that are loaded with flavor.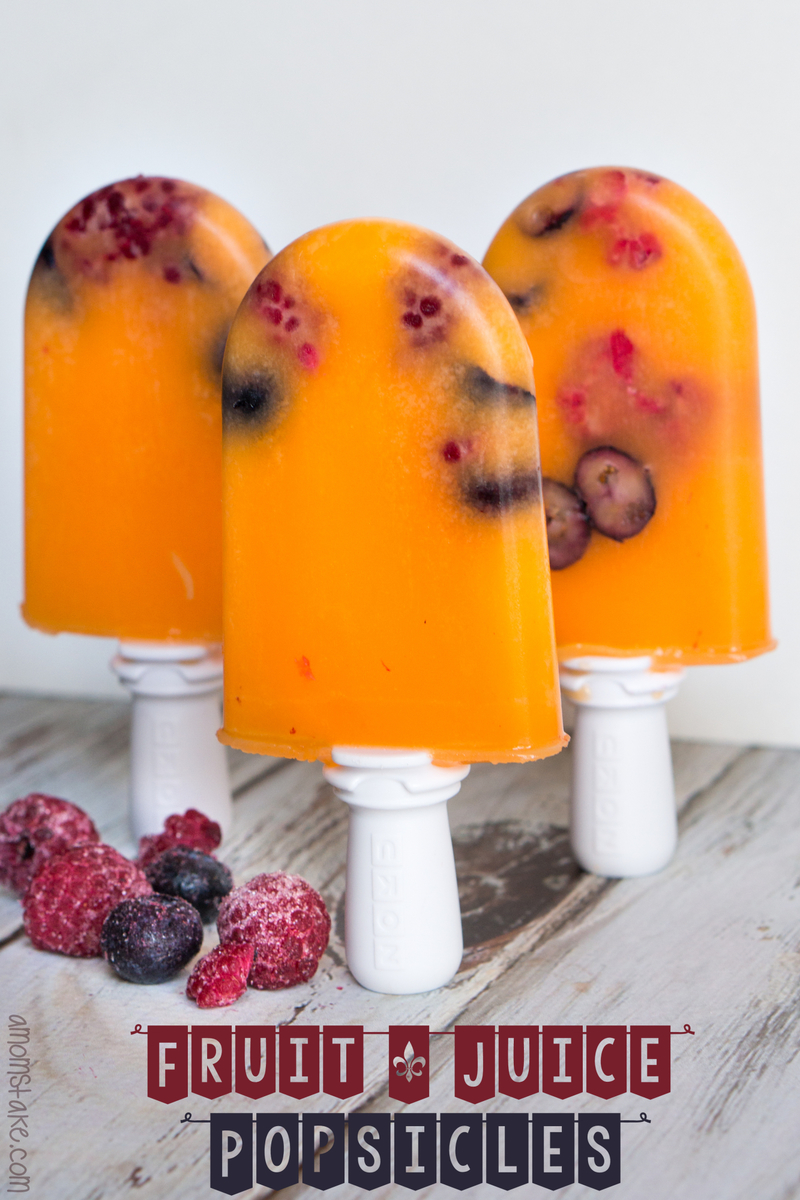 Ingredients:
Frozen Raspberries & Blueberries
Hawaii's Own Mango Orange frozen concentrate juice
To start, press several frozen blueberries and raspberries into the bottom and sides of your popsicle cavities. Make sure to leave space between the berries because you will need juice between the berries to hold them into place. If you're using a small or skinny popsicle mold, break up the berries into smaller pieces or cut them in half so they don't block the way of your popsicle sticks.
Next, pour in your favorite juice. I used Hawaii's Own Mango Orange frozen concentrate juice for mine. I mixed up the juice using slightly less water then the juice calls for to make a stronger fruity popsicle flavor. The Mango Orange will give you an awesome pop of color, but didn't end up being my favorite flavor of their juice flavors. Experiment with different flavors for different pops of color and flavor.
In traditional popsicle molds, freeze overnight or until completely frozen.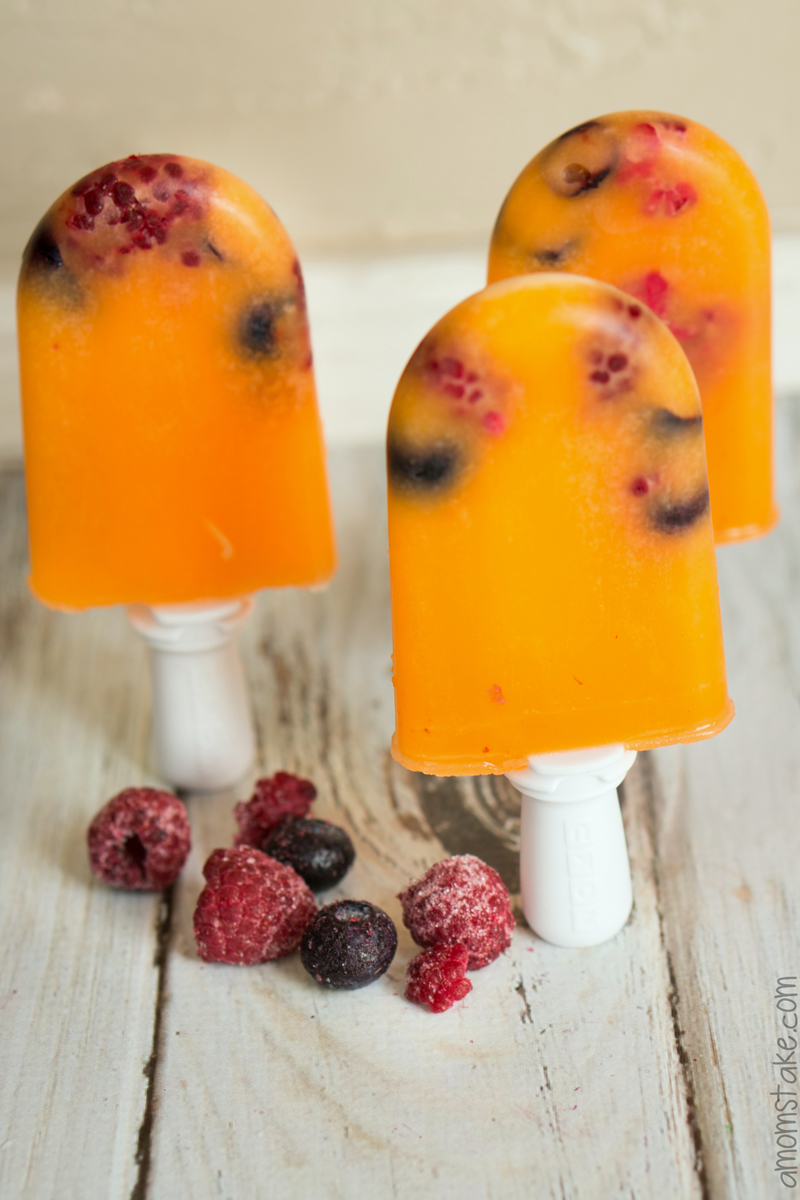 You will end up with fruit and juice popsicles that not only look good, but taste good too! My boys loved the bites of fruit in their popsicle. Fruit is a must for summertime and paired in a fruity popsicle helps you cool off during the warm summer days.
What frozen fruit would you add to these Juice Popsicles?