There are lots of steps to planning a wedding from creating invitations to picking out a theme and settling on a wedding dress. But as the big day starts to near, it's helpful to have a checklist there to help you pull together the big day. This checklist is all about helping you, and your family and friends that will be pulling together all the details, plan for and set up your backyard wedding!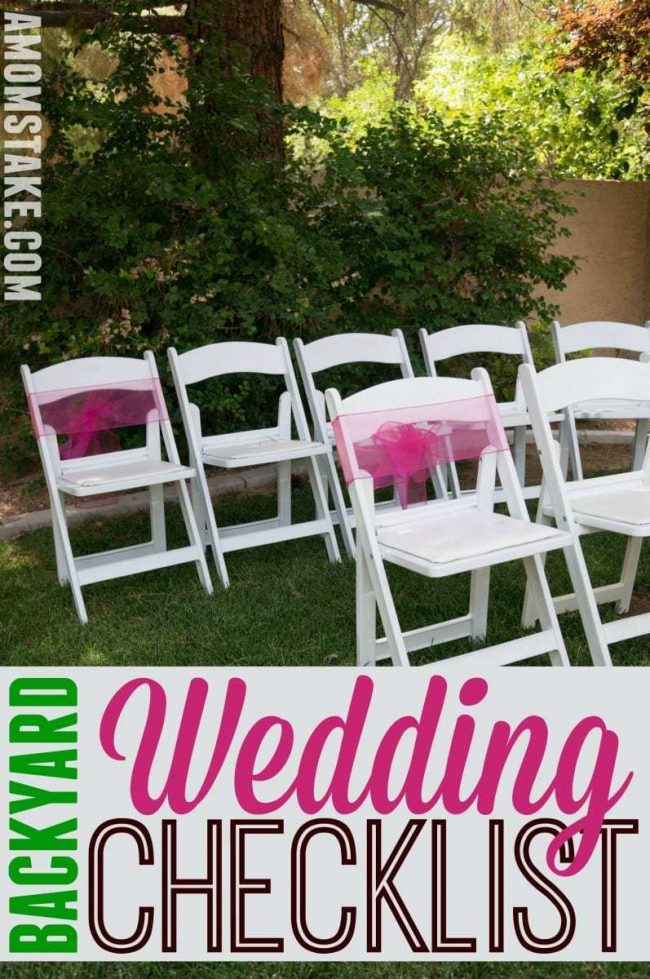 DIY Backyard Wedding Checklist
Bride: Make sure she has these basics on hand, and all the help she needs to pull together her look.
Wedding Dress
Shoes
Garter
Something Old, New, Borrowed, Blue
Jewelry
Outfit to change into
Bouquet
Something to eat
For the Yard: Prep the space for the wedding celebration and/or reception.
Tables
Tablecloths and Linens
Centerpieces
Chairs
Arch
Greenery
Decorations
Tent, if additional shade is needed
Trash receptacles
Food Prep:
Paper Products – Cups, dinner plates, cake plates, utensils
Meal items – Dessert, dinner, appetizers depending on your menu
Wedding cake
Serving utensils
Drinks
Toasting glasses for the bride and groom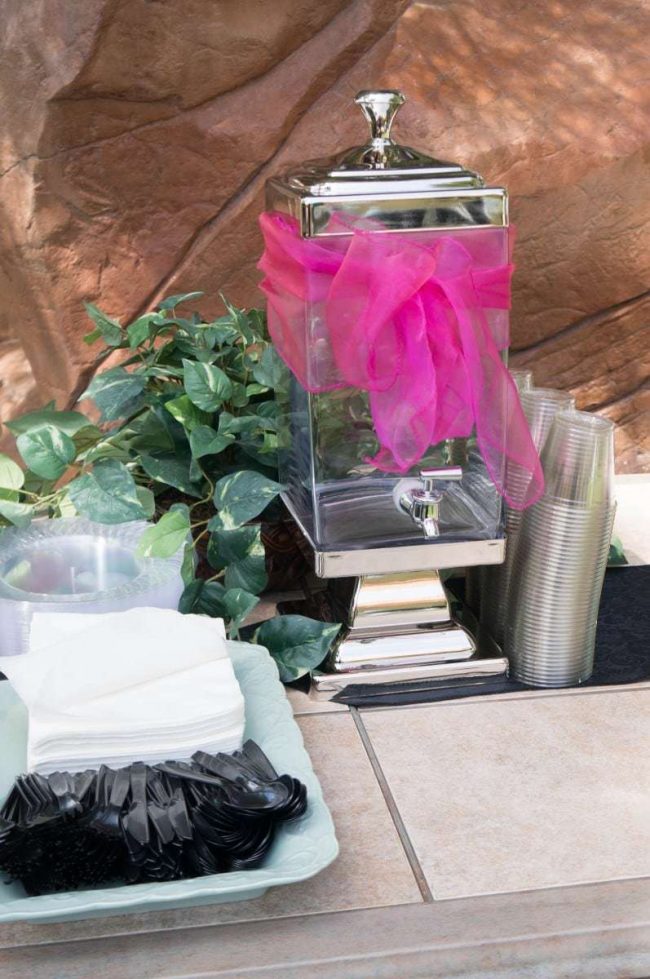 Music:
Playlist
Speakers
Microphone
Computer, tablet, or iPod to play your playlist
Don't Forget:
Wedding Rings
Photographer
Marriage license
Guest book
Looking for tips on how to pull a successful backyard wedding together? Head over and read our post on Tips for a DIY Backyard Wedding! We share what worked well for us and how to overcome some of the common challenges you might face with planning a wedding in your home.
What would you add to this backyard wedding checklist?