I received a copy of Disney Infinity and a variety of add on characters and power discs in exchange for this review. Opinions are my own.
Have you ever wanted to create your own video game? Maybe you've dreamed up a whole expansive world and ideas for your own levels and would love to see them come to life? Disney Infinity lets you do just that. Where it shines is the ability to let you create all your own worlds and levels or even create mini games to play with your friends.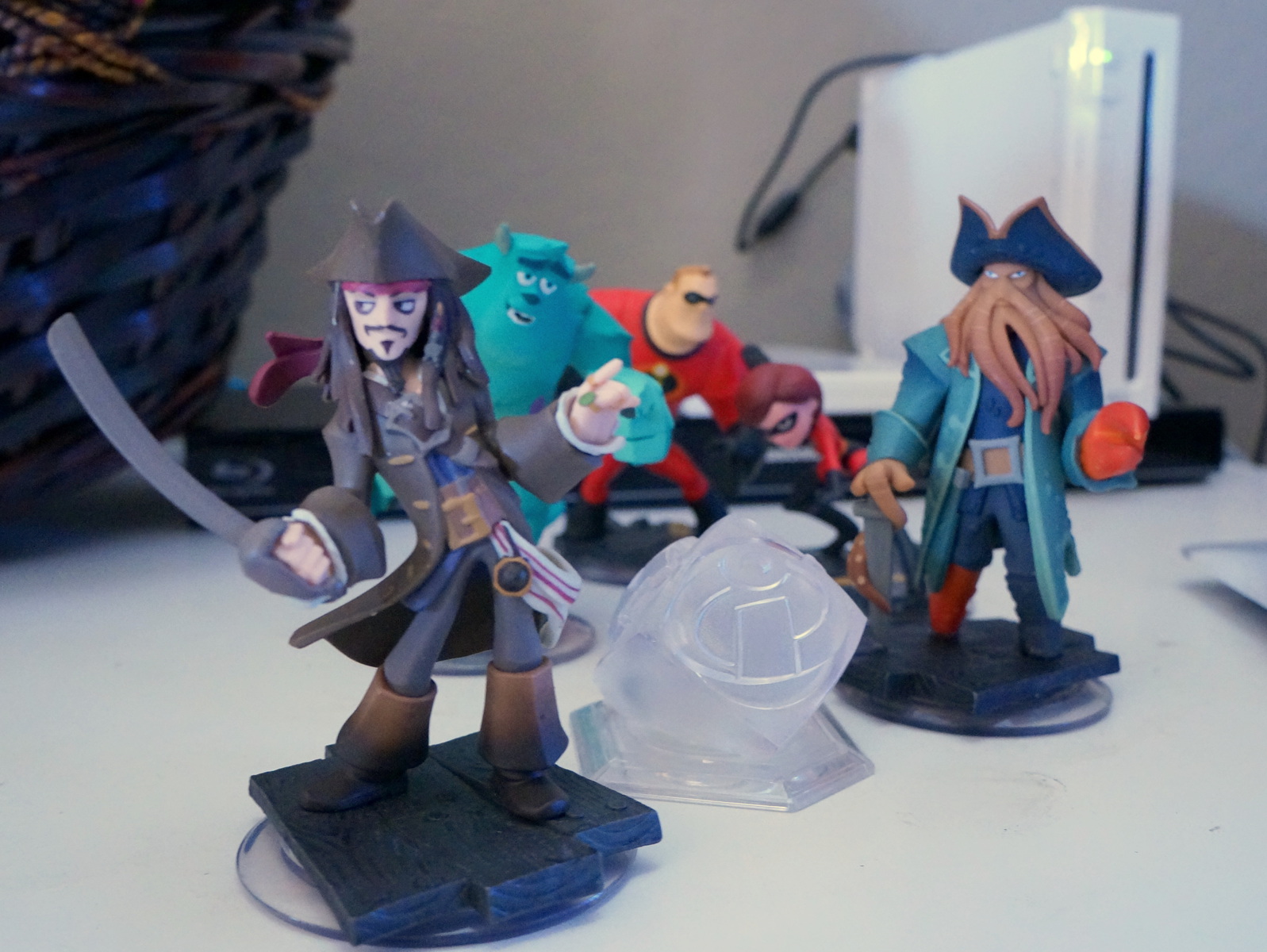 You can create worlds that are based on your very favorite characters including Monsters Inc, Pirates of the Caribbean, Toy Store, Cars, and many more! By far, the thing that drew my kids right into this game was being able to connect with their favorite movie characters and create worlds and themes that fit with the characters. Each of the character sets from the same movie line have a specific world created for you already where you can complete missions and be immersed in their world. Completing missions will give you credits that can be used to build up your toy box world.
My boys are pretty young, so creating the toy box worlds were still a bit of a challenge for them, but it is something they can grow into more as they play the game and gives the game something really unique if you love to build and create. It reminds me a bit of Sims in that respect. There are some that just love to build the house and design and create the world and do whatever they want from there. Others would rather focus on leveling up their character and max out the skills.
There is something for everyone and lots of variety to the game. I expected a game that would feel like Skylanders, and it does a little bit in the play set levels, but it feels much more about creating your own worlds and levels, which gives the game it's completely own flair.
Disney Infinity game is one of the hot gifts this year! If you have a child that loves to create, complete missions, or meet their favorite characters in a virtual world, check out Disney Infinity! It is available for Nintendo Wii, Wii U and 3DS, Xbox 360, and Playstation 3. The starter pack comes with the game, infinity base, 3 characters, and a power disc and retails for $74.99.