The Britax B-READY stroller can be used from birth with an infant car seat and car seat attachment or from 6 months and up to 55 lbs. Its unique design allows the stroller to function in so many different ways and configurations to get exactly what you need out of a stroller.
Add on a second seat, bassinet, or your car seat and you're ready to stroll! The B-READY can even accommodate two infant car seats making this a great compact double stroller for twins!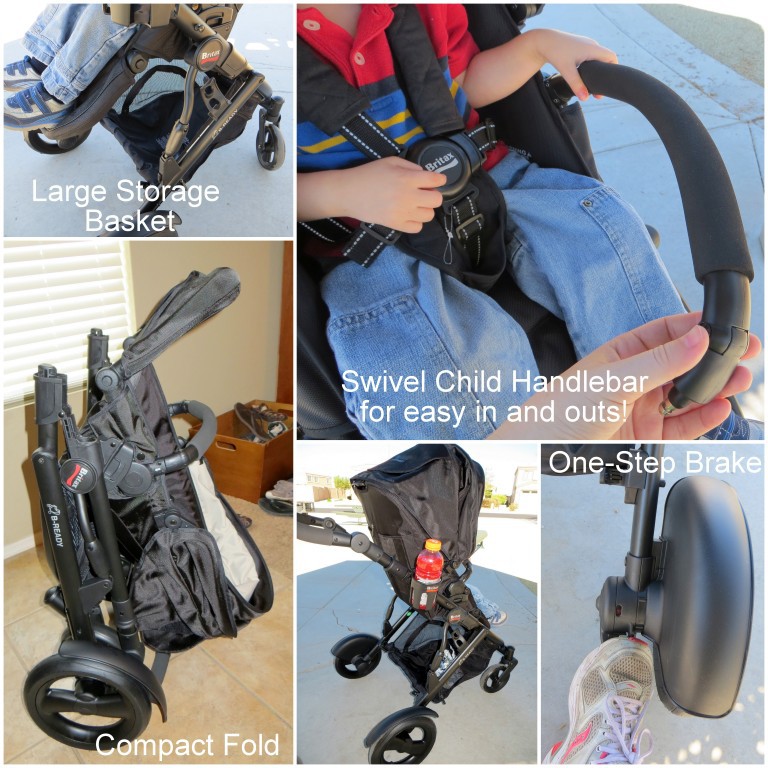 Features of the Britax B-READY Stroller:
Modular system with over 14 configurations
Can accommodate a second seat, bassinet, and car seat configuration
CLICK & Go integrated adapter system works with Britax CHAPERONE and B-SAFE infant car seats and bassinet
Travel system compatible with other major infant car seat brands when used with the Infant Car Seat Adapter Frame
Foam-filled rubber tires
Reversible top seat with 4 recline positions
Large under seat storage is easy to access from all sides
Large canopy with sun-visor and ventilation window
No re-thread, adjustable, five-point harness and head pad
Simple fold with automatic chassis lock
Adjustable handle height with comfort grip
One-step linked parking brake with indicator
Comfort ride 4-point suspension
Includes an adult cup holder accessory
Choice of 6 great color combinations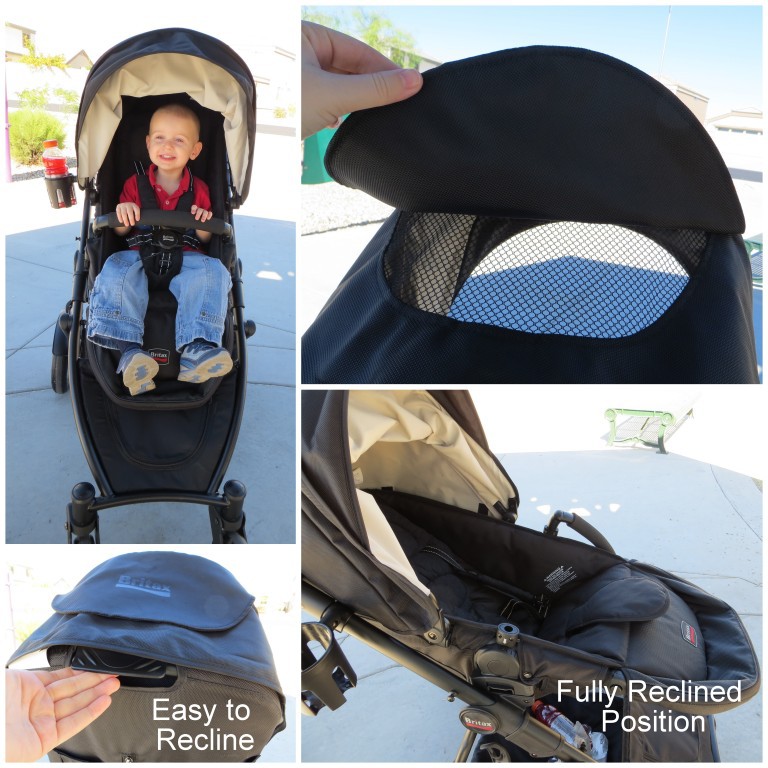 We've had the chance to check out a Britax B-READY Stroller. I love that the seat can be forward or rear facing giving me flexibility based on my children's ages and stages. It is extremely easy to switch the seat's position with the seat just clicking right into place.
A feature I love is that the child's handlebar can stay attached on one side and will swivel out of the way to make it easier for your child to get in and out of the stroller. Another feature that was neat is the handlebar's adjustments.
You can lower the position of the handlebar so even my young children could reach the handlebar and "help" push the stroller (though I still needed to help to keep it going straight and not which ever direction they were looking!).
I absolutely love the one-step brake! It is a single pedal off of the right wheel that locks or unlocks both wheels at the same time. The Britax B-READY stroller looks great and folds pretty compact for it's overall size. You can remove the seat before folding as well if you'd like but it isn't necessary in order to fold the stroller.
This stroller is on the heavy side at 26 lbs but glides so smoothly when you are pushing it that it is easy to push around even a heavy child. It has large wheels and suspension that can take on bumps and still leave a pleasant ride.
This stroller is a great option if you're looking for all the flexibility to make a stroller system that really fits your individual needs. I personally would love to add on a second seat accessory to create a double stroller that isn't overwhelming and super wide!
The Britax B-READY stroller retails for $499.99 and is available at your favorite baby retailer including Babies R Us, Buy Buy Baby, and on Amazon.
Disclosure: I received a Britax B-READY stroller in exchange for my honest review. I was not compensated in any other manner. The opinions expressed above are my own and any claims should be verified on the sponsor's site.