Everyone loves bacon… isn't that the truth! Everywhere you turn everyone's favorite pork product is being incorporated in new and exciting recipes. From bacon mayo to bacon maple doughnuts, you can find this savory meat in almost everything, even children's books!
I received compensation and samples for this post. All ideas and opinions are my own.
In the new hilarious book, Everyone Loves Bacon, written by Kelly Dipucchio and illustrated by Eric Wight, you may just find out that bacon is just as in love with himself as everyone else is. Egg loves bacon. Lettuce loves bacon. Waffle loves bacon. Bacon really is the most popular in town, and if Bacon isn't careful it's going to forget what things are really important in life. That mistake might just have tragic consequences.
My kids adore this book and giggle their way through it each time we read it. Anytime someone mentions bacon my three-year-old says, "Everyone loves bacon, including bacon." That opening line makes her laugh every time. In honor of our new favorite book we sat down one day and created a Perler Bead key chain featuring egg and bacon, of course.
Do you remember Perler Beads? I used to love to create with them as a child. You can find them at most crafting stores. For this specific project you will need beacon and egg colored beads. They can vary from the ones I have used but the general idea is the same. I used the large square peg board.
You will also need jump rings, key rings, a pair of needle nose pliers, and something sharp to poke a hole with.
Start by arranging your Perler beads on the large size peg board using these patterns as a guide: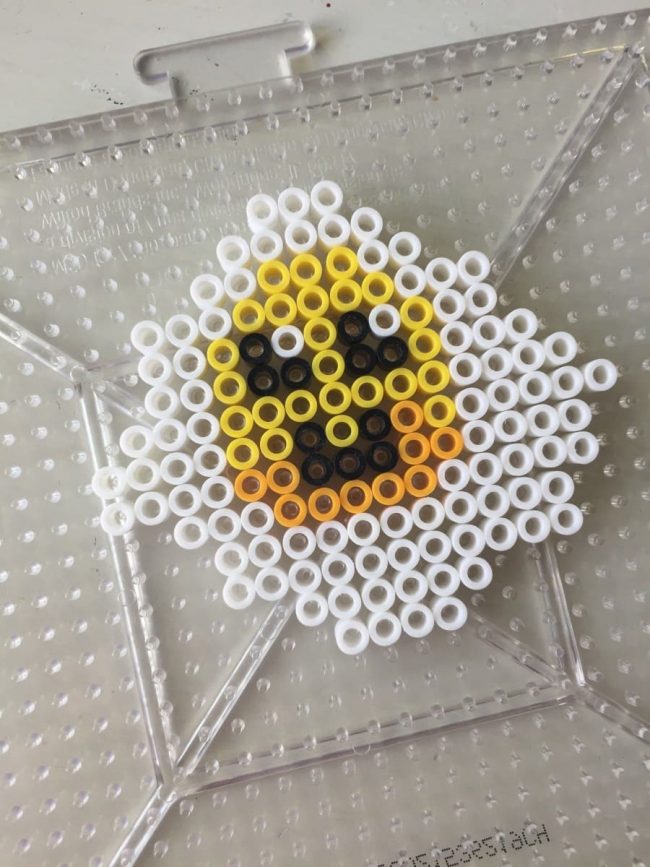 Once you have your pattern laid out, place a piece of parchment paper over your beads and iron with an iron set on medium heat.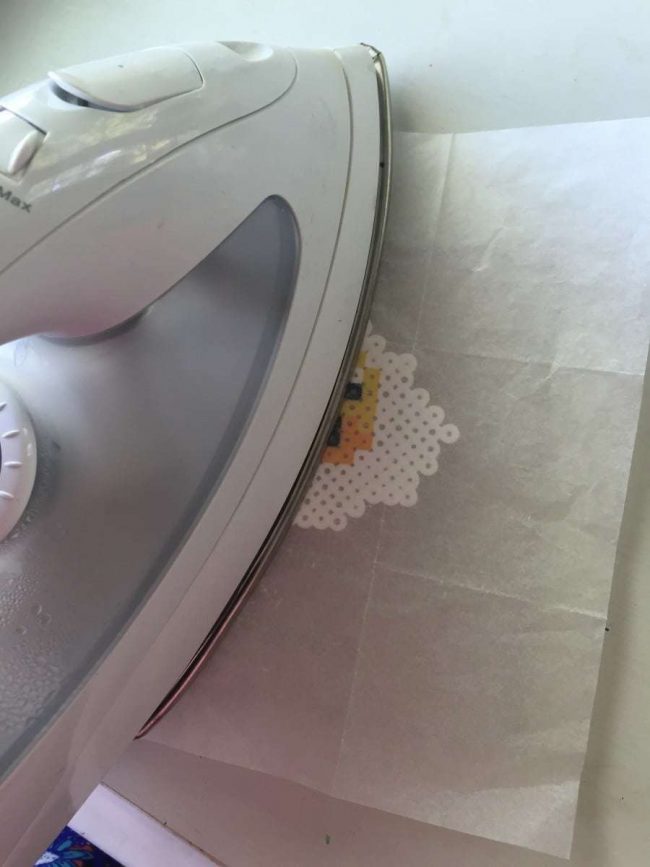 How long you iron depends on your iron and how melted you want your designs. I like mine to be pretty connected and smooth.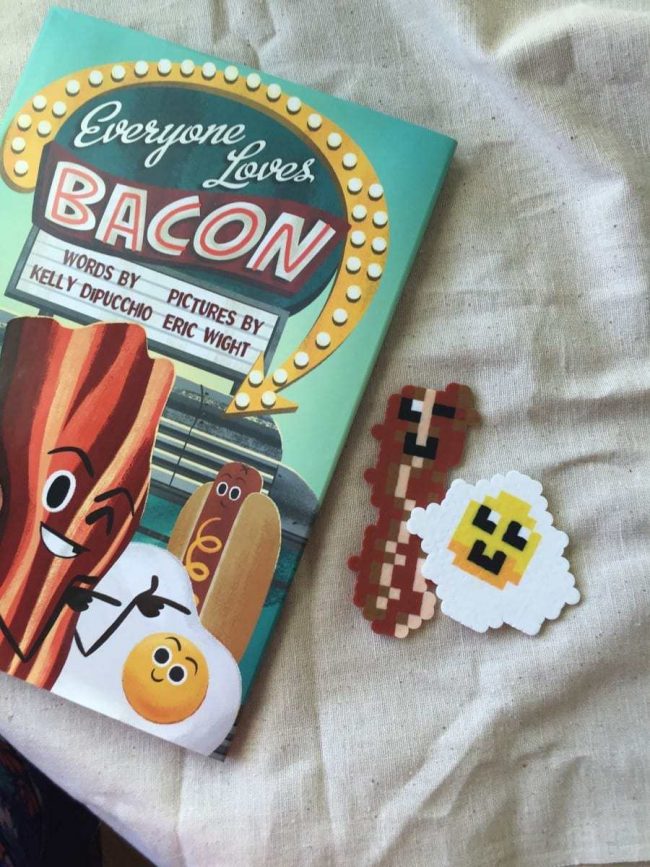 After ironing, place your designs under a heavy book to make sure the cool flat. Once they have cooled, use something sharp to pierce a hole to attach your ring through.
Split your jump ring with a pair of needle nose pliers and attach one to bacon and one to egg. Then use a third jump ring to connect the two together. Then connect the keyring.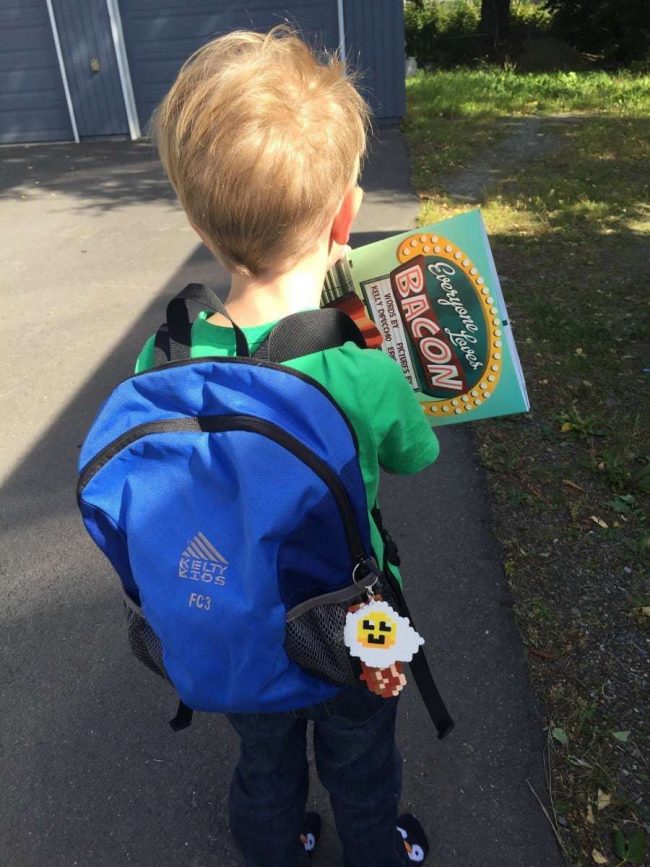 Attach your fun new keychain to your keys, a backpack, or give them to your favorite bacon loving friend.
Make sure you take the time to grab a copy of Everyone Loves Bacon. This book will leave you chuckling while you read. Its lively illustrations will make you smile and never think of this breakfast staple in the same way!
Do you love bacon?