The home we live in is an absolutely perfect starter home, but having lived her just shy of 10 years and with the addition of 5 kids, our home naturally shrunk in size with our increase of bodies. The only thing we don't like about our home, is our teeny, tiny cabinet "pantry". See this cupboard below? That's our ENTIRE pantry. Of course, that just wouldn't cut it with a slew of boys around, so over the years we have come up with a variety of creative pantry storage ideas to stash away our excess groceries as we like keeping goods on hand.
This post is sponsored by CansGetYouCooking.com. All opinions are my own.
3 Creative Pantry Storage Ideas
Use Spare Closet Space –
Naturally, our first overflow pantry was our hallway closet. It already had built in shelves and was intended for bedding and towels. As this closet was just a few steps away from our kitchen, it worked great for giving easy access to our stored cans, extra boxes of cereal, and easy dinner prep items. We've also stored our extra pantry items like dish soaps and baggies in spare bedroom closets. If you're out of space, this is a great first place to look for extra pantry storage space.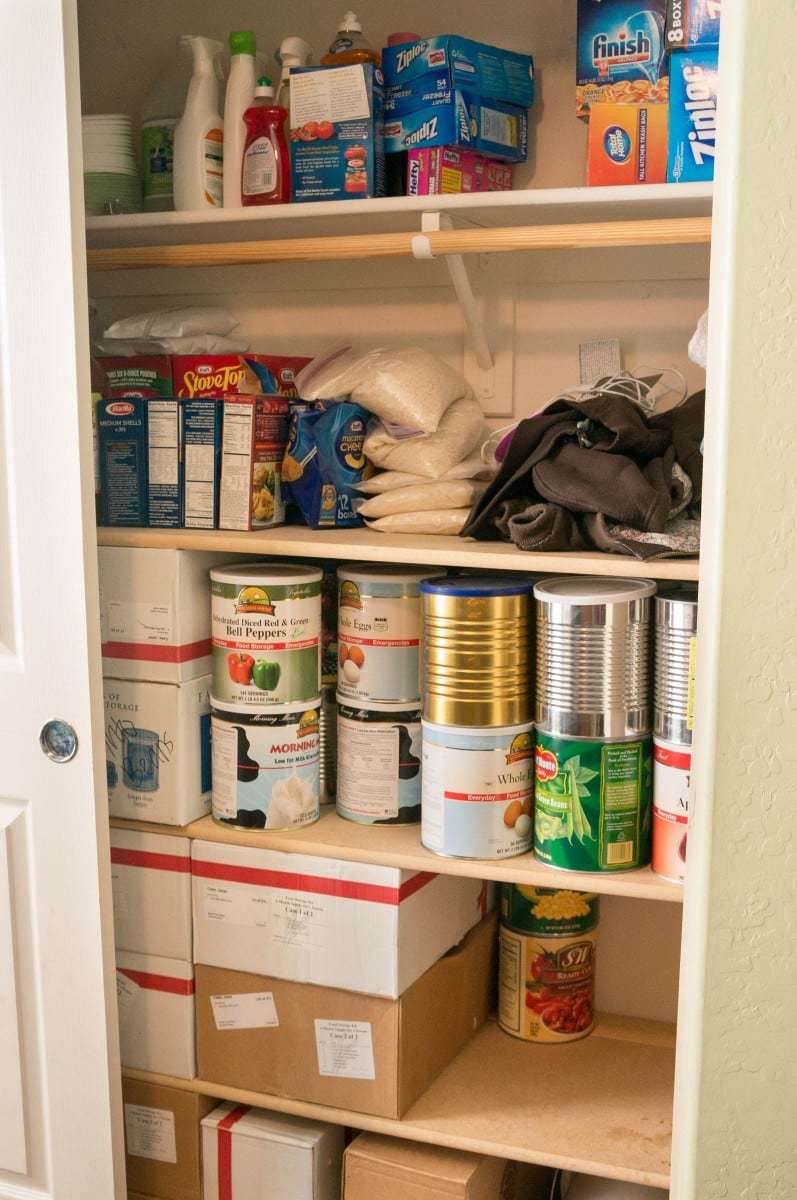 Can Rack – When the hall closet no longer gave us enough space, we searched online and found this gem of a can rotating shelf. It has been a huge help in keeping our cans organized, easy to access, and has made preparing meals easy as we can find exactly what we are looking for without digging through the back of a pantry. You can get a full can rack shelf like this one or pickup individual rotating racks that fit right on your existing shelves to organize your cans.
Food Storage Shelving – Finally, as we started to store long term food storage intended for an emergency, we found ourselves with boxes to store and large cans to fill our space. We got smart and but our food storage boxes to work! With food storage boxes stacked 2 high in both corners and in the center of one of our bedroom closets we made our own closet shelving. We used three large boards, cut to length, to separate our stacks of boxes creating shelf space that can let your closet function as normal for clothes or toy storage, or fill up the space with your excess cans and groceries. We use this closet in our boys bedroom to store extra condiments, spices, noodles, and general household items.
Keeping canned goods on hand helps us to be ready for most any meal we might want to prepare. With just a few fresh ingredients kept on our regular shopping list like milk, eggs, and cheese, now we can assemble a variety of recipes. There are some canned goods we can never seem to keep enough of on hand — like refried beans. We have a lot of recipes like nachos, burritos, and chalupas that use up our beans. I love having a supply on hand of all the cans we regularly use as it simplifies my grocery trips and helps me feel secure should an emergency arise.
Cans Get You Cooking is a resource site where you can get ideas and recipes to help you make the most of your own Cantry! Especially as your week rolls around to mid-week and your fridge starts to look bare, your cans can bail you out. You won't need to run to the grocery store mid-week to restock but can turn to your Cantry to create a meal that's quick to put together on your busy weeknights.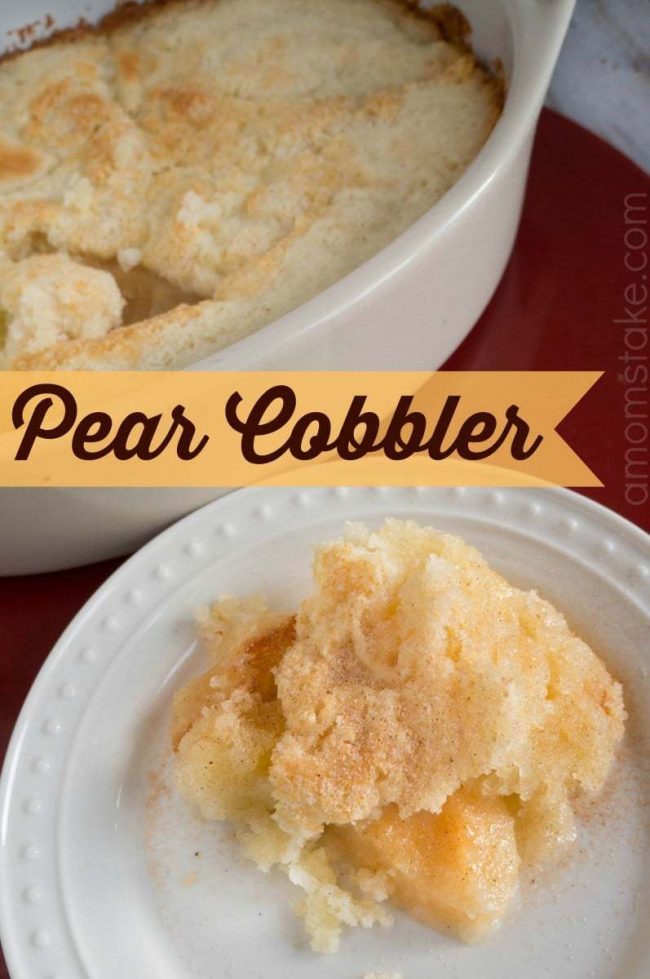 You won't have to sacrifice quality, either, as cans help to seal in nutrition, freshness and flavor as the fruits and vegetables you love are harvested at the peak of their ripe season and canned within hours! This can produce can even help you save money by being able to use out-of-season produce anytime of the year! Check out the easy Pear Cobbler recipe we shared last month that can be prepared in minutes for a super simple dessert you can always have ready to prepare.
What are your creative pantry storage ideas?