One skill of highly successful people is being able to set goals and stick to them. This year, before school started, my husband and I sat down with our kids and helped them set some goals. We talked about what went well last year and what needed some help. Help your kids be able to set goals and meet them. This will help them feel the success of accomplishing something they wanted as well as sticking with something hard.
I received samples and compensation for this post. All opinions are my own.
When setting goals with your kids, ask them questions like:
What do you want to achieve? They need to know what it is they want to be able to do. Whether it's to make friends, get on a sports team, get organized or get good grades. There are many different goals to choose from. Don't let them pick too many at once. Start with one or two they want the most. After they have picked, be sure to write it down where they can see it.
What do you need to do to make it happen? Brainstorm and write down different things they can do to make their goal a reality. Is is buying a planner to help them be organized? Go out of their comfort zone to talk to one person a day to try to make friends? Whatever the goal may be, think of ways to make it happen and ways you can help them.
How are you going to help keep yourself on track? Have them make reminder or motivation notes. Set alarms in their phone. Have times where you sit and discuss progress or troubles. Whatever it is they need to keep them motivated and working towards their goal.
My daughter has always struggled at school. Her teacher last year was a little….. what can we call her…. Unapproachable? She felt like she couldn't ask questions and so her grades started falling. Her goal this year is to get good grades. We talked about things she could do to make sure that happens. Some included, asking for help, writing stuff down, staying organized and paying attention.
My son's goal this year is to be able to process his emotions in a healthier manner. He is super sensitive and can either shut down or become belligerent when he gets too many feelings. Some of the ways we talked about achieving his goal was to talk through his emotions. We also talked about pausing to think about what is really going on and breathing.
My youngest son's goal he came up with, was to be a better Ninja. I'm not sure if schools allow second graders with mad ninja skills, but I wanted to help him be confident as he went off to school this year. Aside from sending him to ninja training school, the next best option was some really cool gear. That's where Saban's Power Rangers Dino Charge stepped in and made him feel like the coolest pseudo ninja kid in school.
Start your child's year off with confidence to achieve whatever they put their minds to. To help you be the best parent, we are giving away a Saban's Power Ranger Dino Charge package. Outfit your kids with everything they need to succeed in the up-coming school year. This package includes a 3-D backpack, lunch box, drink blocks, pencils, notepad and a T-shirt. Find Saban's Power Rangers Dino Charge merchandise at Kohl's Toys"R"Us, JCPenny and other local retailers. Be sure to catch Power Rangers Dino Chargers on Nickelodeon. Brand-new episodes premiere Saturday, August 22 12p.m. (ET/PT) don't miss them!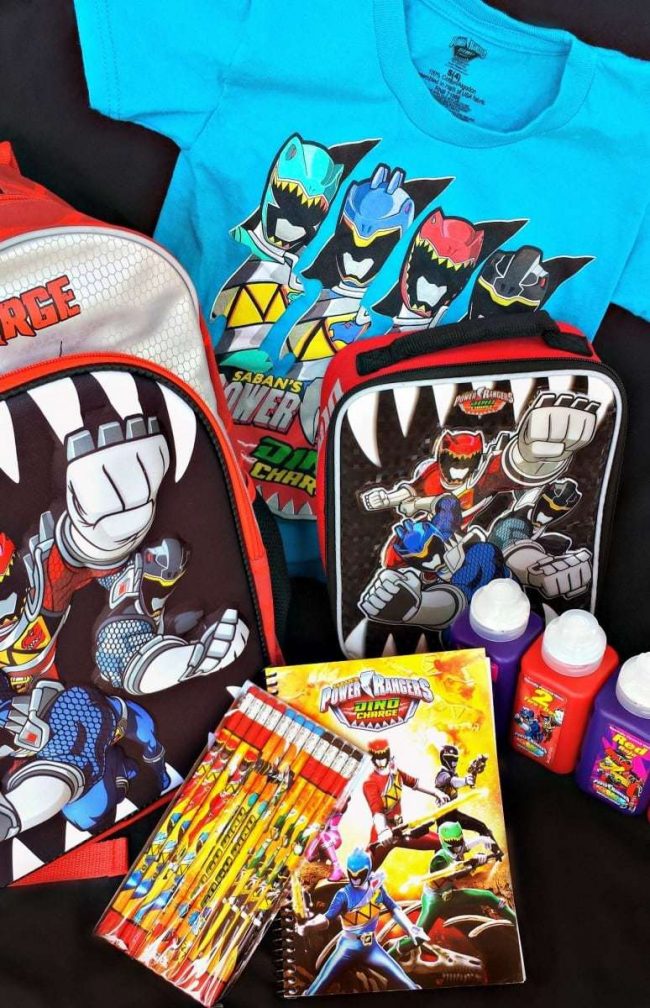 What are some goals you have set with your kids? What did you do to help them succeed?