Summertime brings fun, full days with your kiddos home. You'll spend lots of time outdoors and fending off their "I'm bored" cries.
No matter what you have planned this summer, getting into the kitchen with your kids is a great way to have fun together and teach them a new skill. However, summer also means you don't want to turn on the oven to bake.
Let your kids help in the kitchen with these 12 No-bake summer treats that won't heat up your home! My kids favorite to make is the Fruity Pebbles parfait, but they are always willing to help no matter what recipe we pick.
So what are you waiting for? Read on and grab a few new recipes to try this summer!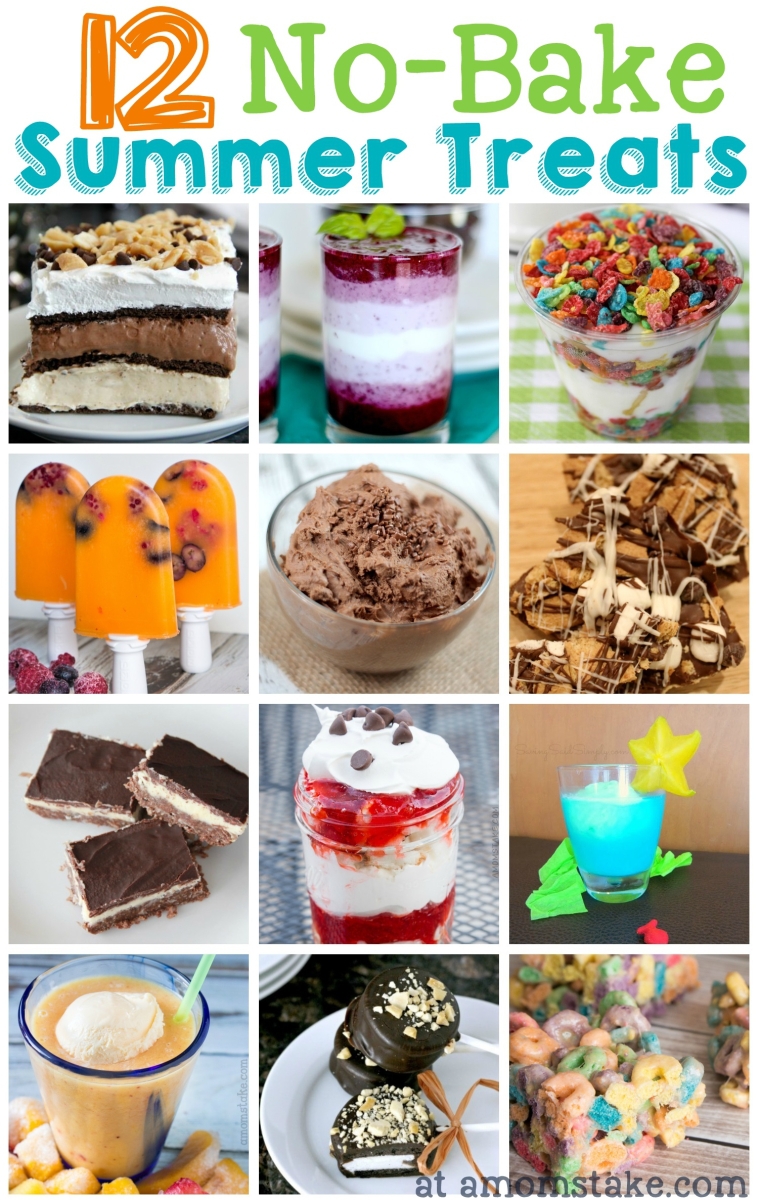 12 No-Bake Summer Treats
Favorite Summer Layers (Top Row):
No-Bake Peanut Butter Chocolate Lasagna – Those layers are calling my name!!
Ombre Blueberry Smoothie – Speaking of layers, this refreshing summer smoothie with layers looks divine.
Fruity Pebbles Breakfast Parfait – This is my go-to easy summer breakfast! It's incredibly fun for the kids and so easy.
Recipes with Just a Few Ingredients (2nd Row):
Fruit & Juice Popsicles – These popsicles are ready in less than 10 minutes!
2-ingredient Chocolate Fluff – When you just need a chocolate fix.
Easy Double Chocolate S'mores Bark – For those times when you can't go camping, enjoy S'mores bark instead!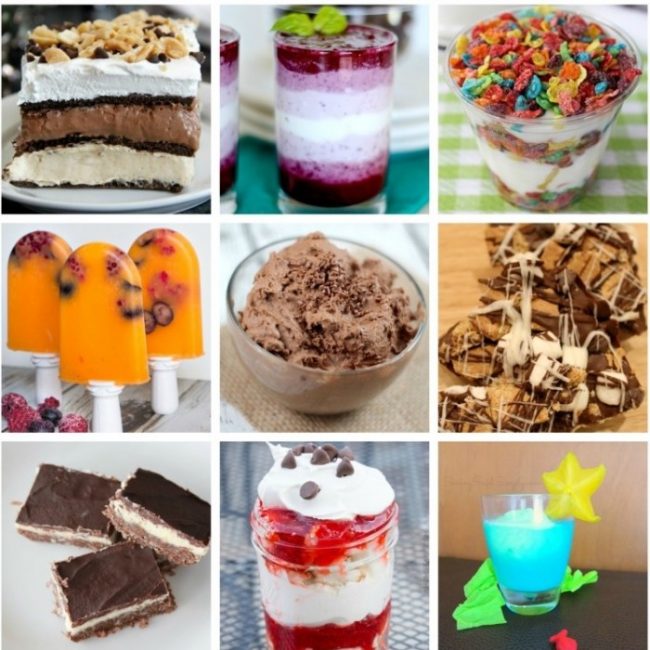 Summer Must-Have Recipes (3rd Row):
Homemade Nanaimo Bars – This recipe is a must-try!
Easy Strawberry Shortcake Trifle – Summer demands strawberry shortcake, at least once!
Seafoam Punch – I love this bright, festive punch perfect for upcoming beach days!
Summer Twists on Traditional Recipes (Bottom Row):
Orange Float Smoothie – This is a smoothie and a float in one, and will change the way you look at smoothies!
Dipped Oreo Ice Cream Pops – These simple treats are perfect for your summer get-togethers.
Fruit Loop Krispie Treats – Summer calls for a fun splash of fruity flavor and color to your traditional rice krispie treats.
You can easily collect your favorite summer recipes by adding them to a favorite Pinterest recipe board! I've added these recipes to my own collection board so you can easily collect your favorites to your own board.
You now have lots of yummy treats to keep you cool or to satisfy your sweet tooth all summer long. Do you go for rich chocolate treats, fruity and fun, or cool and refreshing? I like a little bit of all of the above.
Which of these No-Bake Summer Treats do you want make?