One of my favorite things to do as a wife and mom is to come up with fun activities for my family to do for holidays, birthdays, and other special occasions. We basically "celebrate" a lot of the little holidays throughout the year – like Earth Day (plant something!), Fat Tuesday (eat some New Orleans cuisine!), Dr. Seuss's birthday (read some books!)…any excuse to do something fun as a family.
Of course, some holidays are easier than others. And there are endless possibilities with Valentine's Day. Here's one of our family's Valentine's Day traditions – 14 days of Valentine's Love Notes (but it's not too late for this year to leave some notes for your family!).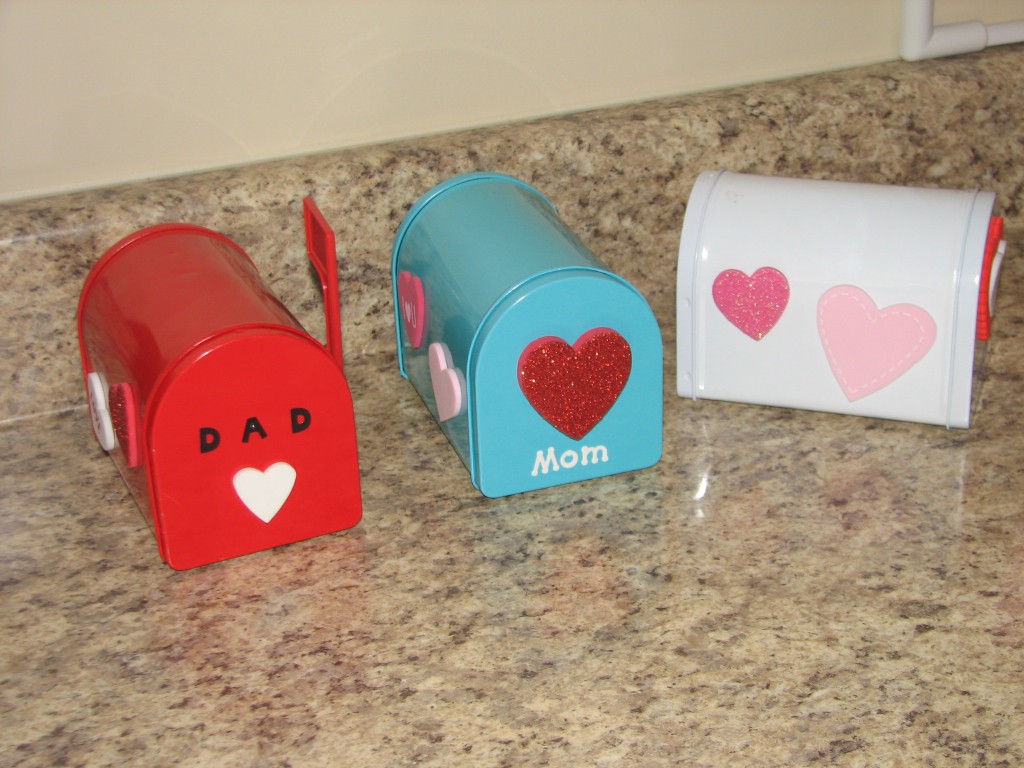 I found these cute little mailboxes at Target for $1 each. I picked out some cute Valentine's stickers to decorate them, and each of us decorated our own before February 1st. I then took a bunch of pink, red, and white paper and pre-cut enough pieces for everyone for 14 days (in strips, hearts, triangles – whatever!).
I put the paper, along with a red and pink marker, into a little Valentine's bucket. Each day, we write love notes to each other and put the flag up when they've got mail! Everybody in the family gets a little love note every day of February leading up to Valentine's Day – what a great way to show your love to your husband and children!