A variety of complimentary admissions were received to some of the attractions included below. Regardless, this list is comprised of my favorite using my personal opinions of the top attractions with kids while in Orlando!
I can remember before our family vacation to Orlando spending tons and tons of hours pouring over all the different theme parks and trying to figure out a schedule for our trip. There are SO many attractions in Orlando and even though our trip was planned for 10 full days, we just simply didn't have time for everything. Having traveled to Orlando with our four little boys (ages 1-7), let me share with you the top attractions in Orlando to visit with kids!
Top 10 Orlando Attractions with Kids

The #1 absolutely must do attraction in Orlando if you have kids is a trip to Disney World's Magic Kingdom park. This has everything that the kids recognize and love about Disney from Cinderella's Castle to Mickey and other characters and so many rides that are kid friendly and even fun and whimsical for adults. Our favorite of the rides is Peter Pan's Flight – a must ride attraction – the line can get long, though, try to hit this ride earlier in the day or during parades.

Coming in as a really close second, Animal Kingdom was our personal favorite park from our trip but makes number two because the kids won't know and expect the attractions you'll find here like they will at Magic Kingdom. Still, Animal Kingdom should absolutely be on your agenda for any trips you take to Florida. The best attraction of the park is the Kilimanjaro Safari, you do not want to miss out on this unique ride that takes you on a 20 minute drive through a miniature safari with tons of animals to see!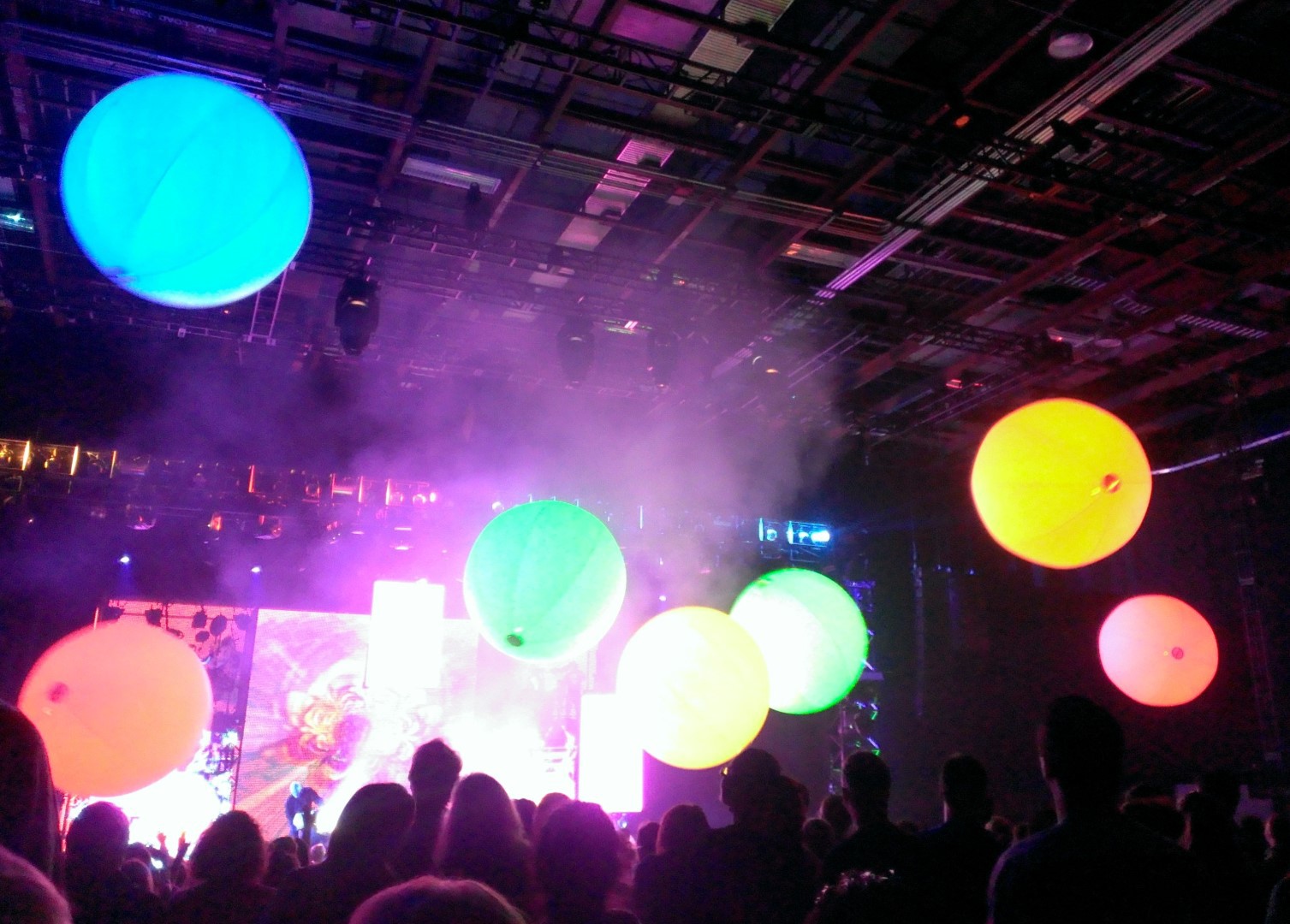 For a completely quirky show that's unlike any other, Blue Man Group is so incredibly fun! My little boys were cracking up most of the show and they loved the grand finale with the balls that light up and bounce all around the room to the audience. This will be a show you won't soon forget!
4. Themed Miniature Golf

Orlando has lots of awesome choices to play mini golf and they each have their own unique reasons to make them great. We checked out two of the local courses and loved them both so much that I'm sharing them both here. First, Putting Edge mini golf course is all indoors with glow-in-the-dark black lights everywhere make this course really fun. What makes this course unique, though, is that every couple of holes there is a challenge you have to follow such as use your putter like a pool stick to get your golf ball in for this round. It makes the course have lots of variety and the challenges were really fun. There is also a trivia game and a score of the day for a chance to win prizes!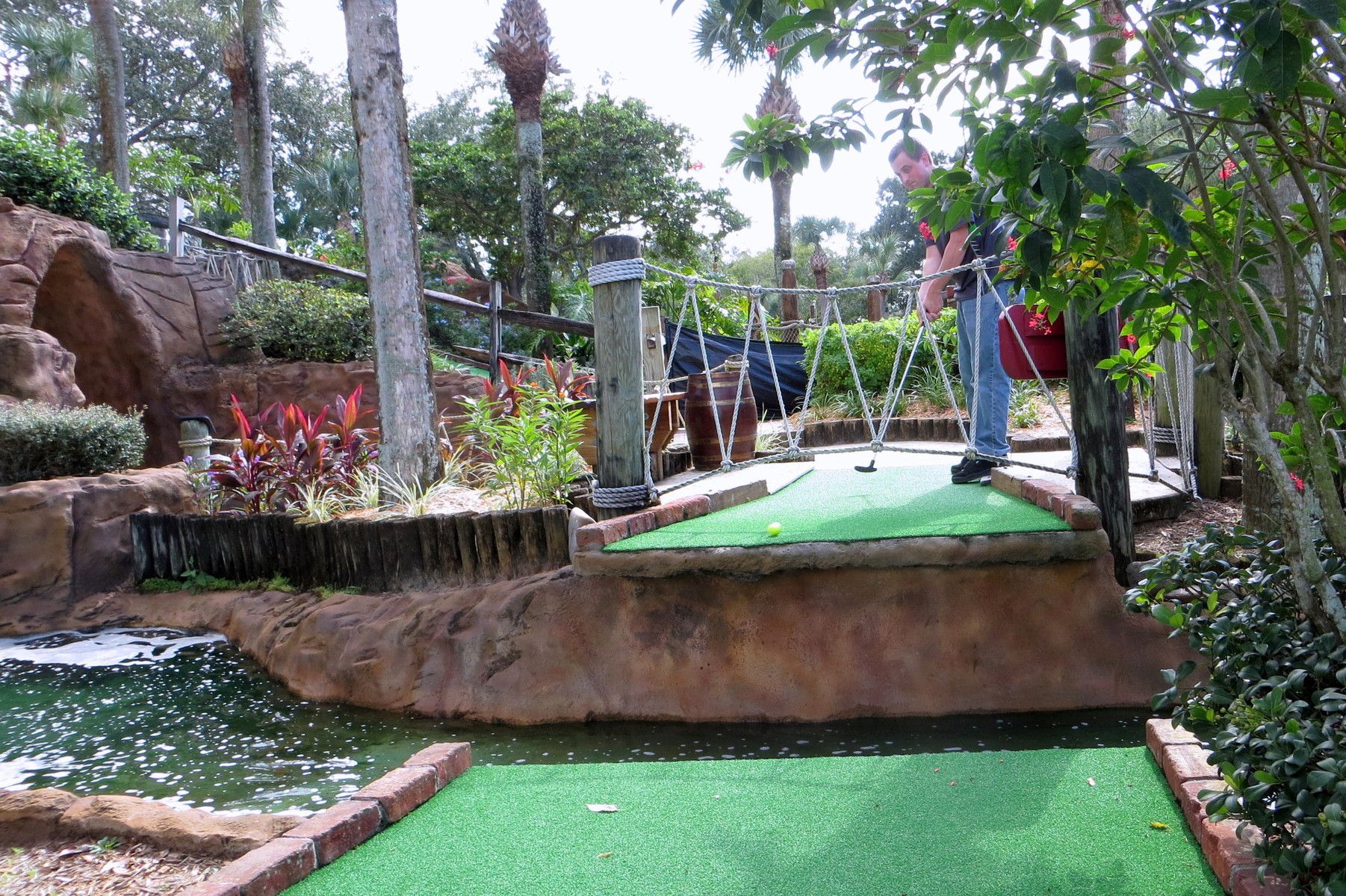 The second course we went to was Pirate's Cove mini golf adventure. This is the most beautiful course I have ever been to. It has an awesome theme of being on an adventure as you travel on board a Pirate's ship or in through a cavern. There are definite challenges throughout the course that may be hard for little ones, but it's still a lot of fun for the kids and a blast for adults, too!
5. Airboat Tour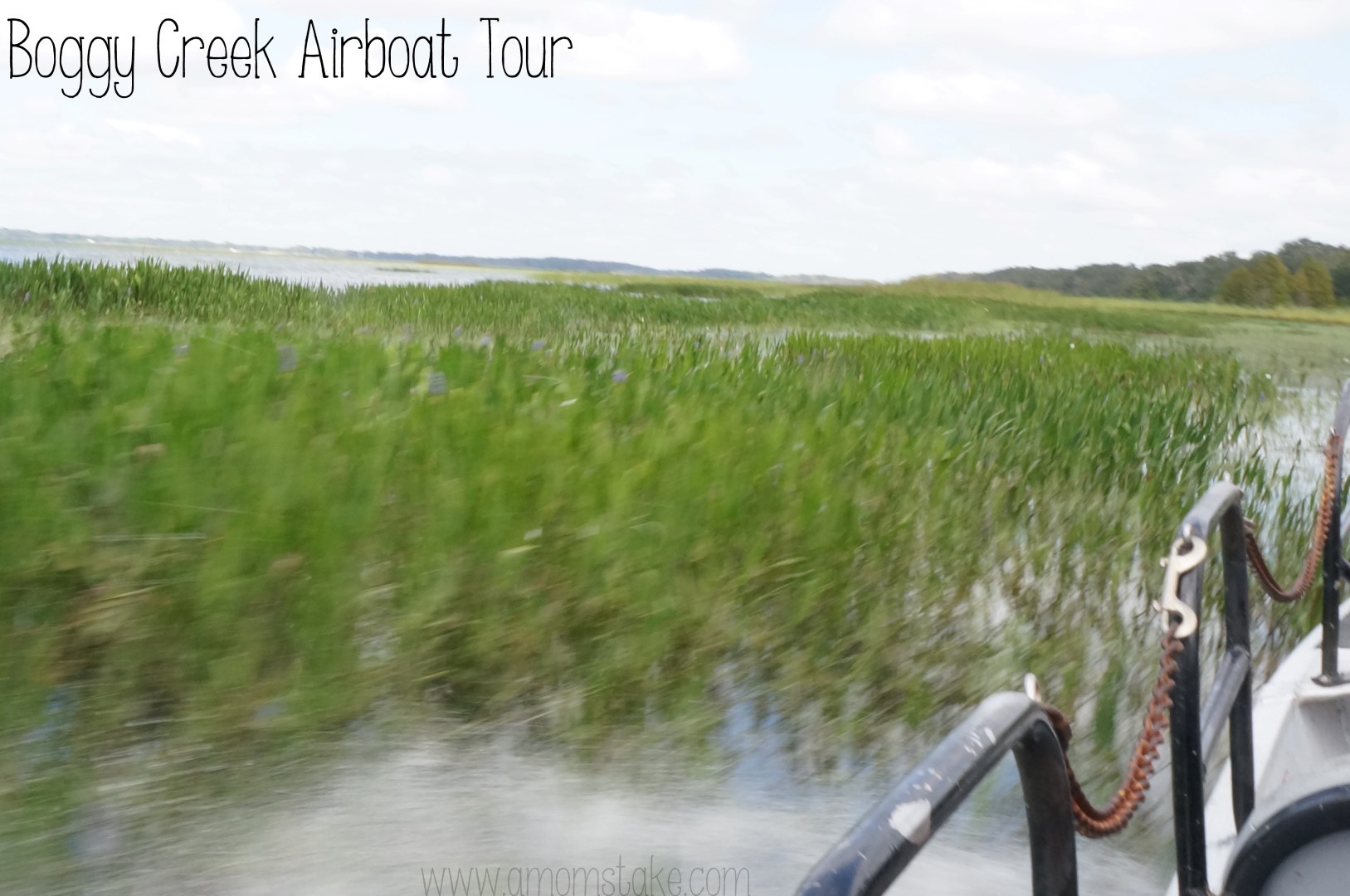 A quick 30-minute tour on an airboat will give you a totally different view of Florida! It is a really unique experience and a lot of fun! We were lucky enough to see an alligator out in the wild on our tour, but sighting aren't guaranteed. The scenery all around is worth it regardless of any animal sightings, it is absolutely beautiful out on the creek!
6. Wet 'n' Wild
Wet 'n' Wild is still considered the top water park in Orlando, despite lots of competition with other water parks in the area including Disney's water park and Aquatica by SeaWorld. If you visit Orlando in the summer months, a water park needs to be at the top of your list. Even in the fall months, the humidity in Florida will have you running for the pool.

SeaWorld has a great mix between interacting with animals, live shows with the favorite animals at the park, and they even have a few great rides. You will want to catch the Shamu show which has changed recently to a new "One World" show with the whales. Our other favorite attraction is always the Shark tunnel where you step onto a moving escalator floor and look around in amazement at the sharks of all shapes and sizes around you as you travel through a glass tunnel.
8. Beach
A trip to Florida would not be complete without spending a day at the beach. If you're local to Florida or an area with beaches, you can probably skip this one. Otherwise, plan a day away from the parks relaxing at the beach. It's a few hour drive from Orlando, but the drive is worth it!
9. Legoland
Legoland is geared specifically to young kids, which makes it a great choice for a vacation with your children. Kids ages 2-12 will love this park! It won't be a favorite for the adults if you're looking for thrills, but the life sized Lego creations are very cool to see and make up for the lack of thrill rides.
10. Discovery Cove
If you are looking for a more private theme park day, Discovery Cove should be at the top of your list. This is on the top of my list for a future trip to Orlando. Our boys were a little bit young to enjoy the majority of the park on our trip to Orlando, but I can't wait to visit this park when they are a bit older. Discovery Cove limits the number of admissions so the park isn't crowded and you get the chance to swim with the dolphins, snorkel, and other water activities!
To find more fun attractions and dining options for your upcoming vacation, visitorlando.com has tons of resource available to help you plan your trip.
What was your family's favorite Orlando attractions with kids?