Spring has sprung and with it warmer (in some parts of the country) weather and time with the kids at home from school. Whether you choose to have a fun staycation or take a trip to the beach, these fun products will make your Spring Break better than ever!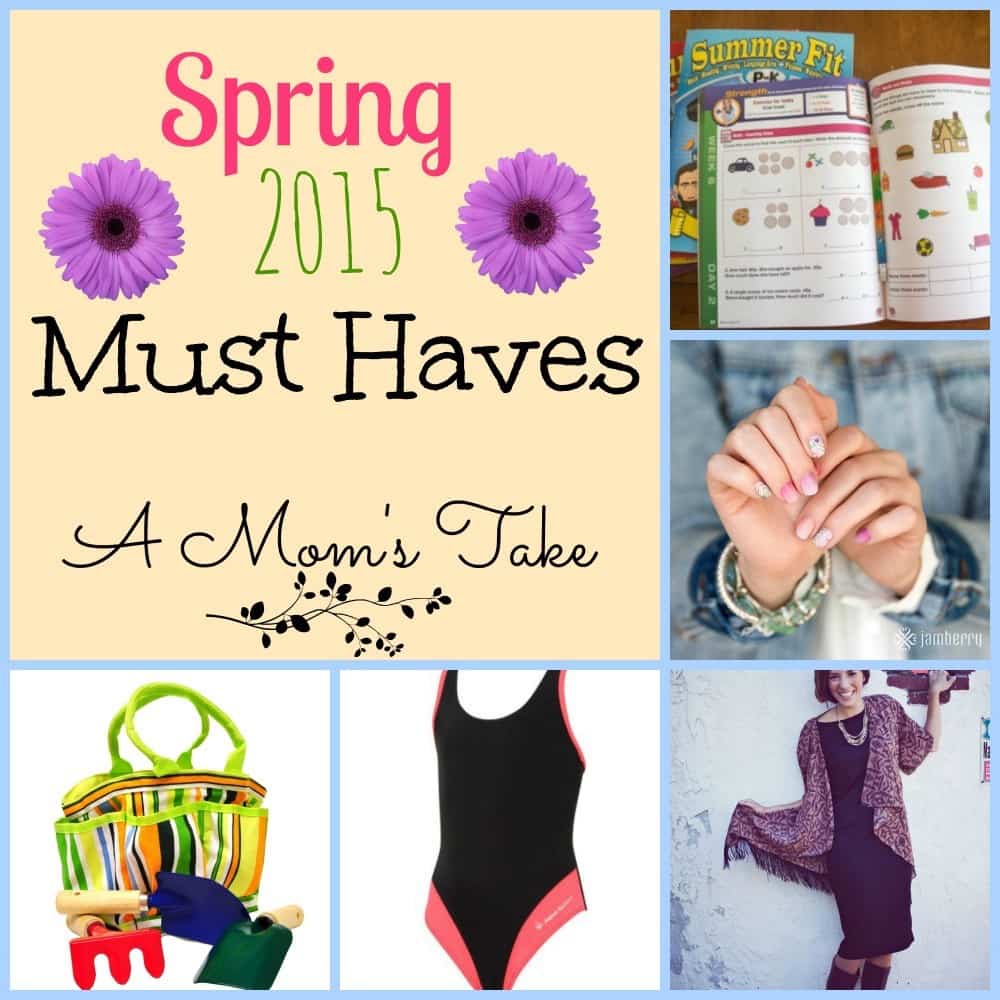 We received a variety of samples for inclusion in this feature. All opinions are our own.
Fun for the Kids
Take the opportunity to chat and play with your kids with a game that lets you do both! Personalogy is a "laugh out-loud discovery game for the whole family." We took it for a test spin and we had a great time pulling out one of the question cards and trying to guess what one of our family members would choose. It opened the doors for great conversation and lots of laughs, too! Best of all, it helped us to talk about a difficult time our family is facing in a not-so-heavy way. Best of all, it's a game we keep in the car because of it's small, portable size. It works wonders as a bored buster when on a long drive or when waiting during appointments. Personalogy is made in the USA and comes in both a Family Fun and Original Party Editions.
Keep school breaks from leading to brain drain! Instead, let them review skills they've learned throughout the school year with the fun and exciting Summer Fit Workbooks. The books are stuffed full with over 240 academic activities in ares including reading, writing, math, science, and more. They support common core standards and reinforce the grade appropriate lessons giving your child something to work on between their last grade level and their new upcoming grade level during summer break. The workbooks start for as young as PreK-K up to 7-8 grade. You can find Summer Fit Activities workbooks at local toy and bookstores as well as on Amazon.
Kids want to swim even when the water is a bit cold. The Aqua Sphere Jade suit for girls features Aqua Light fabric, a polyester based fabric that repels water and dries quickly, providing lightweight comfort both in and out of the water. Blu`e lips will be a thing of the past with this cute and comfortable suit. Available in sizes 4 to 16, its the perfect suit for a little girl. The Jade suit has a cute open back, but still has a modest cut, perfect for a growing girl.
After time in the pool, your kid's hair is going to be a mess. When long hair tangles become fights with your kids, you need to take action. Kandoo Hair Detangler saves you from the struggle and the tears. Made with lightly scented natural ingredients, Kandoo will leave your child's hair silky smooth without the grease. With a special mini trigger that can be disabled (so no one goes around spraying everything in sight) you will get what you need, when you need it. Kandoo is tearfree and free from all those long ingredients found in most detanglers. Kandoo can be picked up from Amazon.
Get the kids out of the house and start a spring garden. A Just For Kids Garden Tool set gives them their own tools to help plant pretty flowers and delicious veggies. With real metal rake, trowel and shovel in a handy gardening bag, kids will love the feel of the earth between their fingers and a real sense of accomplishment when they see their work actually grow.
If the weather still isn't perfect, you can spend some time indoors making a puzzle. The Melissa & Doug Bugs Floor puzzle is over 4 feet long when assembled! With beautiful colors of bugs in a garden, kids will love putting the puzzle together and checking out all the bugs. Made for kids 3 and up, the surface of the puzzle can be easily cleaned in case of sticky fingers.
Return to Pixie Hollow for a heartwarming adventure, Disney's TINKER BELL AND THE LEGEND OF THE NEVER BEAST. An ancient myth of a massive creature sparks the curiosity of Tinker Bell and her good friend Fawn, an animal fairy who's not afraid to break the rules to help an animal in need. But this creature is not welcome in Pixie Hollow — and the scout fairies are determined to capture the mysterious beast, who they fear will destroy their home. Fawn must convince her fairy friends to risk everything to rescue the NeverBeast. This thrilling action-adventure roars to life with never-before-seen bonus extras on Disney Blu-ray and DVD.
Fun Spring Ideas for Mom
When you really want to bring in spring, there is nothing like a new manicure. If you are anything like me, getting the salon is almost impossible. Jamberry Nails are the solution for the busiest mom. Jamberry Nails are Made in the USA, and their nail wraps offer peace of mind with no odors, no chemicals and no animal testing. There is absolutely no dry time, so you can do your nails while dealing with the kids. Jamberry offers over 200+ designs keeps things fresh for stylish ladies of all ages and tastes. Jamberry Juniors are even made for little fingers and look great on your little girl. For those who love the confidence that comes from having manicured hands, Jamberry offers a professional salon look without the high cost or hassle.
When it's time to hit the water, don't worry about finding a suit to fit a growing baby belly. Aqua Sphere's Isis Maternity Suit is perfect for hitting the beach or the pool. The Isis suit features bust support, adjustable straps and an expanding front seam with tummy lining with criss cross support pocket to flatter your body all throughout the summer. In sizes from 6 to 18, Isis is made to flatter any body type.
Comfort and style with a LuLaRoe Monroe Kimono is the perfect addition to your spring wardrobe. Flowing, oversized and comfortable, and it comes in the prettiest patterned chiffon and lace fabrics. For added interest, the hem boasts a half-inch cut fringe embellishment giving it an almost flirty or sassy edge. The Monroe Kimono is great for throwing on over the most basic of outfits to look instantly polished and stylish. Looking and feeling great truly does not get easier than the LuLaRoe Monroe Kimono! Grab one here and give your look that extra something for Spring.
What are you doing for Spring Break?