Some nights, I just don't have the time and energy to put into even thinking about answering the "What's for dinner?" question, let alone actually pull together a meal. It seems like so often we are all busy running around in a whole bunch of different directions, but dinner time is the one time we all come together so it really matters to me that we take the time to pause and eat a meal together as a family as often as we can.
Thanks to Coca-Cola Company for providing compensation for this blog post. All opinions are my own.
One easy way to bring a meal to the table with very little thought or effort required is by picking up one of the effortless meals options at Walmart! They have three main entry choices as part of this easy grab-and-go style meal including take 'n bake pizza, sandwiches, or a ready-to-serve rotisserie chicken all paired with a full meal.
I plan meals around Rotisserie chickens often as they are just so easy. But picking up the whole meal and calling it done in one stop was even better! I picked up a chicken, selected macaroni salad from the ready-serve section, and a 2-liter of Sprite. To round-out the meal just a little bit more, I also picked up a bag of mixed salad greens.
Since everything is already prepared, it took just minutes as part of my normal grocery visit to pick-up that night's dinner. This easily fed my family of 6, with some leftover, with the small salad I added to the servings.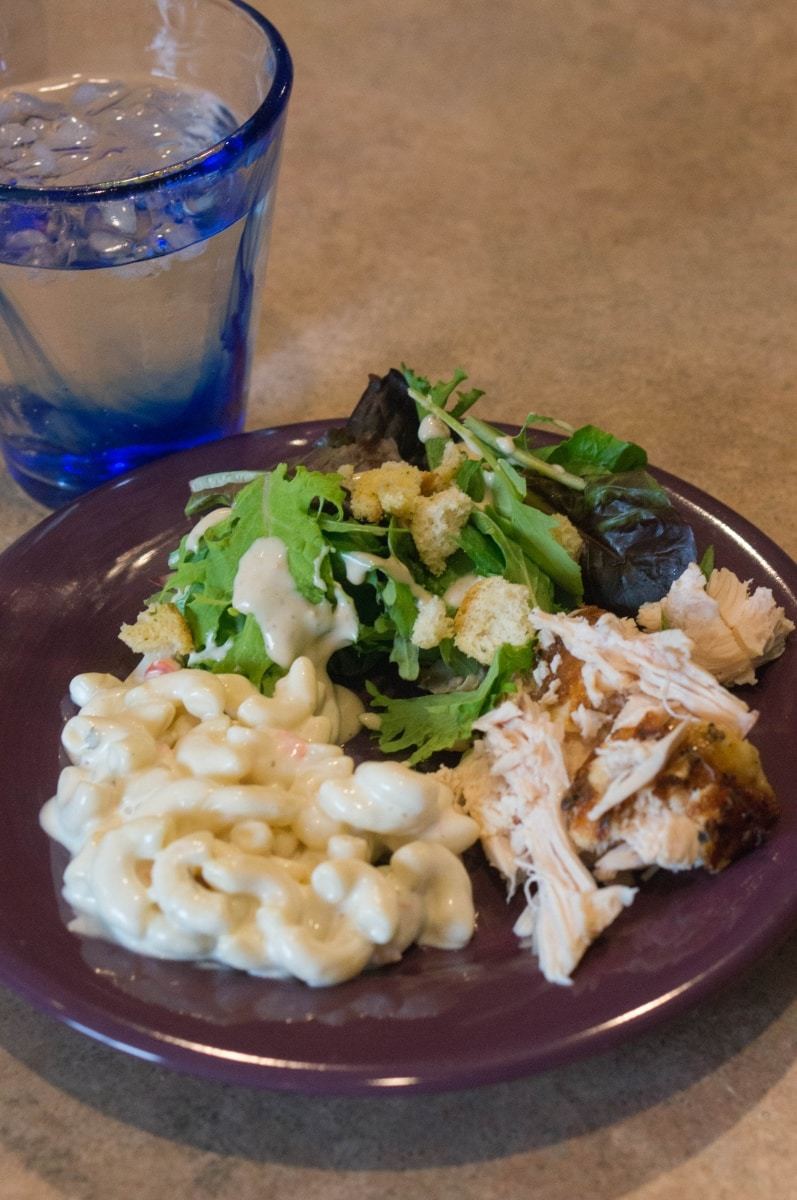 Here's our meal, looks pretty yummy right! I tossed my chicken bites right in with the salad greens and some croutons and dressing and had a really, really easy and very filling salad for dinner.
You can even earn bonus points on the My Coke Rewards site when you purchase Effortless Meals! All you have to do is enter the UPC code of your effortless meal and then the MCR code from the 2-liter cap and you'll earn 10 bonus points! You can earn up to three bonuses per month and the promotional offer continues through 11/30/2014 so there are a ton of opportunities to up your rewards!
How do you make meal time effortless?