Thanksgiving is a fun holiday filled with family, friends, and food. I love getting everyone together to catch up and spend some much-needed quality time. It doesn't always turn out that way though, especially for the person cooking. If you're the host of Thanksgiving, you're usually chained to the oven for the better part of the day. It's not until the food is actually served that you get to enjoy the time off and spend quality time with your loved ones. What kinds of fun things could you be doing on Thanksgiving with your family and friends if you didn't have to spend all day in the kitchen?
This post is sponsored by Boston Market. All opinion are my own.
5 Things to do Thanksgiving Day Instead of Food Prep
Do a craft with the kids. Instead of letting the kids run around bored and destroying things, sit them down and do a Thanksgiving craft together. The kids will enjoy it and you can make something that will look cute on the holiday table. Get out some construction paper and glue and create cute little turkeys or napkin ring holders.
Participate in a Turkey Bowl. Every year on Thanksgiving morning, a group of family and friends meet up at a nearby park to play a friendly game of football. Make it a tradition to gather together and play, or stand on the sidelines and cheer. This is a good way to create family fun and create conversation topics for the rest of the day. Plus, it will help work up an appetite for all the yummy food that will be served.
Look through the shopping ads. Black Friday has been a major shopping day forever. Take some time with your family and friends to look through the ads. Create a shopping game plan for the next day. Know what stores you want to hit up and what you want to buy. You can be sure to get everything on your list and hopefully get most of your holiday shopping done in one day. Then make plans to go to brunch with your friends.
Go see a movie. The theatres are open on Thanksgiving day. Sometimes, after the meal has been eaten and mostly cleaned up, we like to go as a family. It's nice and relaxing to head to the theatre and enjoy a great movie together. So grab some popcorn if you still have room and see something fun for everyone.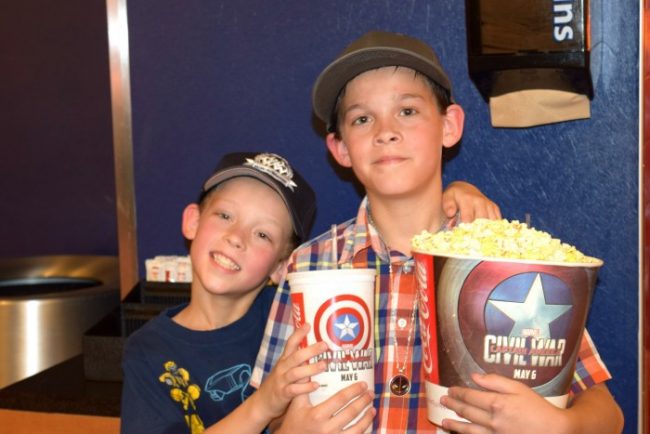 Plan your Christmas party. I know that it is only Thanksgiving, but that means that Christmas is only about a month away. If your family trades gifts or draws names for gifting, it might be a good time to decide who has whom. You can decide who will be hosting Christmas at their place and who will be bringing what.
If you would rather be doing more family fun things on Thanksgiving, other than cooking, you should try the Thanksgiving Home Delivery Program from Boston Market. Boston Market offers a myriad of Holiday food options to keep you having a good time enjoying your holiday. Each of their three heat and serve Thanksgiving meal options are delivered straight to your door. They each serve up to twelve guests. A complete meal option with all of the holiday trimmings, including a whole roasted turkey, mashed potatoes and gravy, home style stuffing, cranberry walnut relish, spinach artichoke dip and crackers, dinner rolls, an apple pie and a pumpkin pie for $119.99.
Boston Market is bringing you a Thanksgiving meal that is delicious and super easy to make. The fully cooked meal comes frozen straight to your door. All you need to do is thaw it out and heat it up and serve. Freeing up hours of prep work and cooking, yet still giving you and your guests a great home-cooked Thanksgiving meal.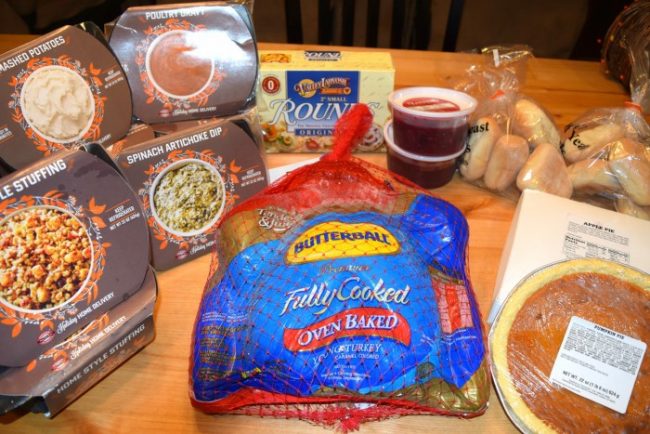 A fully thawed turkey only takes about an hour or so to cook, depending on size. The rest of the sides are super simple to heat and serve too. Your entire Thanksgiving feast can be ready and on the table in roughly and hour and a half. You could even serve the turkey cold if you wanted because it's already fully cooked. The food is great and your guests don't even need to know you didn't slave in the kitchen all day.
Orders received by November 13 ($17.99 – $19.99 flat-rate shipping fee per box, excluding tax) will arrive between November 16-18 and subsequent orders received by November 19 ($39.99 flat-rate shipping fee per box, excluding tax) will arrive on November 21. You can even gift a Boston Markt meal. A fully prepared meal that gift recipients simply thaw, heat and serve means less time in the kitchen and more time sharing the occasion together. It's a great gift for someone in need or someone you love.
This Thanksgiving. Spend less time in the kitchen preparing your feast, and more time enjoying the people in your life. Order a Boston Market meal delivered straight to your door.
What would you do on Thanksgiving if you werent spending it in the kitchen?