This post is sponsored by PediaSure. All opinions are my own.
There is a laundry list of daily tasks one could add to a list about things kids need daily — such as brushing their teeth or taking a bath. However, this list is not intended to talk about those types of task, as important as they may be. Those common things that come to mind aren't a challenge to think of, and in fact you may have started naming your own list by the time you read the title of this post. Instead, I want to talk about 5 things your kids need every day that may not be among your first thoughts. These things go much deeper than a beautiful smile towards building a beautiful inside and confident child.
5 Things Your Kids Need Every Day
Affection – My four year old acts like his only need in the whole world is to have a hug… about every 3 minutes! He gives me a great reminder daily that not only does he need to be shown affection but all of my children do. All of us need to know that we are cared for, but I believe children have an even greater need to have it shown to them daily.
Playtime – Kids will not be kids forever. They have a relatively short period of time in their lives to be carefree and play. By the time kids start school, the daily demands are already piling on top of them with homework and activities that take up a lot of their free time. I think it's absolutely essential that kids get time to play every day and just be free to imagine, create, dream, explore, and discover.
Learning – Science has taught us that children have a unique ability to learn while they are young. In fact, the younger they are the faster they learn and pick up new skills. It's easy to put off one-on-one time teaching our children as it can feel demanding among a list of things to do to sit at the side of our child and teach them something but it is worth every second invested. We can teach our children academics but also other languages, skills, the arts, athletics, or anything else that catches their interest. Youth is also the prime time to teach them important values like friendship and honesty.
We LOVE using books in our home to teach our children. Books make learning fun, easy, and is such a natural way to introduce concepts from animals and colors all the way up to learning about the solar system or your multiplication charts.
Head over to see a list of our Top 12 favorite books to for kids!
Praise – If your child has faced an accomplishment, make sure you praise them! Even if the task may seem ordinary for some kids, it might be a big deal for your child and show them you are proud. My oldest has been struggling to put in effort and follow the directions at school because he'd rather rush through the assignment and move onto something more fun. When I see assignments come home where I can tell he put extra effort, I make sure to point it out and make sure he notices that I am paying attention to his hard work.
Encouragement – Similar to praise, if there is an area your child is struggling in or feeling uncertain about encourage them to give it their best and to not be afraid to try new things. How often do we as adults need just that nudge of a friend telling us to give something a try to propel us forward. Children likewise need to be encouraged and as parents we get to be their coach and cheerleaders!
This list is something I am working on every day myself to show my children love and praise in all they do. Each day gives us a fresh opportunity to try our best again as parents, despite whatever short comings we may have had the day before. It's not about being perfect, but it is about doing the best we can for our children.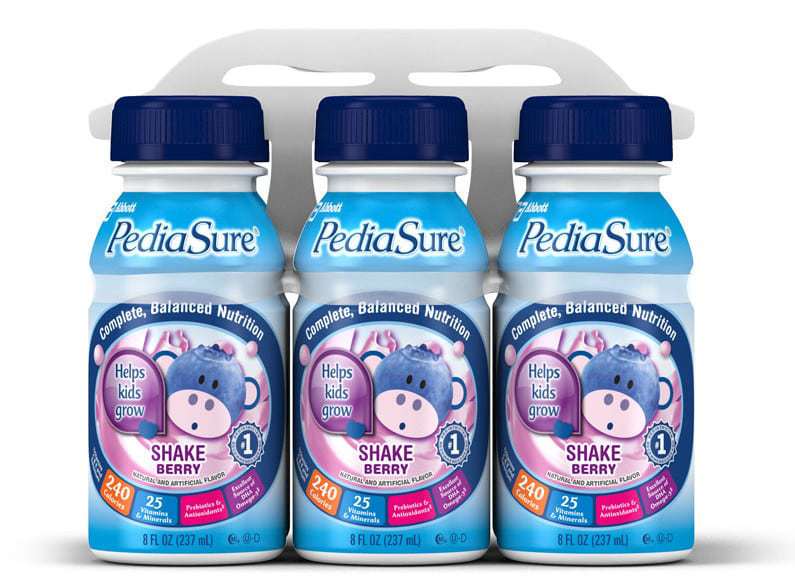 Children go through such a dramatic period of growth up through the age of 12 and small things can make a big difference in helping them succeed in their own little worlds. PediaSure can give children the proper nutrition necessary to give them the edge they need for growth and development, with clinically proven results! PediaSure is a great way we can physically support our children's growth and well-being every day.
For more help with your child's health and nutrition needs, visit Café Mom where you can find really great articles from moms to help you give the best to your child.
What things do your kids need every day?
PediaSure partnered with bloggers such as me for its PediaSure Fridgeworthy blogger program. As part of this program, I received compensation for my time. PediaSure believes that consumers and bloggers are free to form their own opinions and share them in their own words. PediaSure's policies align with WOMMA Ethics Code, Federal Trade Commission (FTC) guidelines and social media engagement recommendations.