I'm a Similac Partner and am a sponsored blog partner, but all opinions are my own. Please see below for additional disclosure.
As a mom, we are faced with so many choices in parenting. Do we enforce an early bedtime? Push for independence? Try the latest parenting trend? Maybe one of the biggest debated choices is how we feed our child.
We all know by now, as mothers ourselves, that the women around us are navigating this crazy journey and finding their own best parenting path just like we all are. There is no perfect, always right, answer when it comes to feeding our babies.
Thankfully, we have choices. Quite a lot of choices, actually. Sometimes it starts to all feel completely overwhelming.
Do we breastfeed? Pump? Try a bit of both? What about formula? And if you've ever been down the formula aisle, you know how confusing it all can be. But that's just it. There is a solution for everyone mom-child combo – and the options are about as numerous as the combinations of parent-children relationships come.
So, why do we judge if we see someone making a choice that is different than ours? They are almost certainly weighing out the decision just as the next mom to find out what will work for their family.
I've been an exclusive breastfeeding mom, for me breastfeeding wasn't a struggle and as a stay at home mom it was the most convenient option. However, with my youngest we've had needed to keep formula on hand. For the first time out of five children, I've needed formula and I am incredibly grateful that it has been there to help our family when we need it to fall back on. Using both options doesn't make me a bad mom, it allows me to care for my baby the best I can for our circumstances.
Similac just introduced a brand new formula, Similac Advance Non-GMO, to meet the needs of moms that have been eagerly awaiting new formulation! It won't be the perfect choice for all moms but for some moms it will make a world of difference for them and their babies.
Similac's latest formula is a non-GMO option of infant formula. The FDA and Similac agree that GMO foods are safe, but to answer the trend of parents seeking non-GMO products, this option is for them. In fact, about a third of moms want brands to commit to non-GMO and organic ingredients!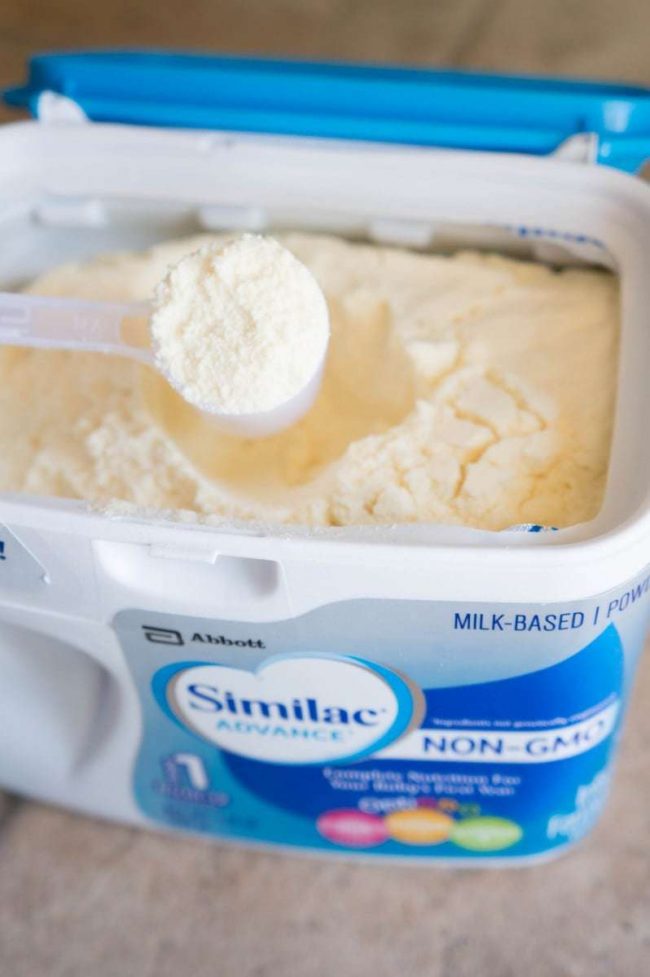 This new formula, the first and only leading infant formula to be labeled non-GMO in the US, is meeting that demand! The new Similac Advance Non-GMO formula isn't replacing any other products in the line, it's just one more choice to give you exactly the combo that's right for your family.
Similac partnered with bloggers such as me for its new product launch for Similac Advance Non-GMO. As part of this program, I received compensation for my time. Similac believes that consumers and bloggers are free to form their own opinions and share them in their own words. Similac's policies align with WOMMA Ethics Code, Federal Trade Commission (FTC) guidelines and social media engagement recommendations.