I still do all the shopping in my home picking out clothes for my young boys. When I head into the store, I've planned out all these perfect outfits that are all coordinated. But, I let each of my boys dress themselves and pick out their own outfits. Often that means costumes are worn or crazy combinations emerge. I've learned a few things since then that let my boys still have the independence to choose their own outfits and while ensuring most outfits come out decent.
I received samples of pediped shoes in exchange for this post. All opinions are my own.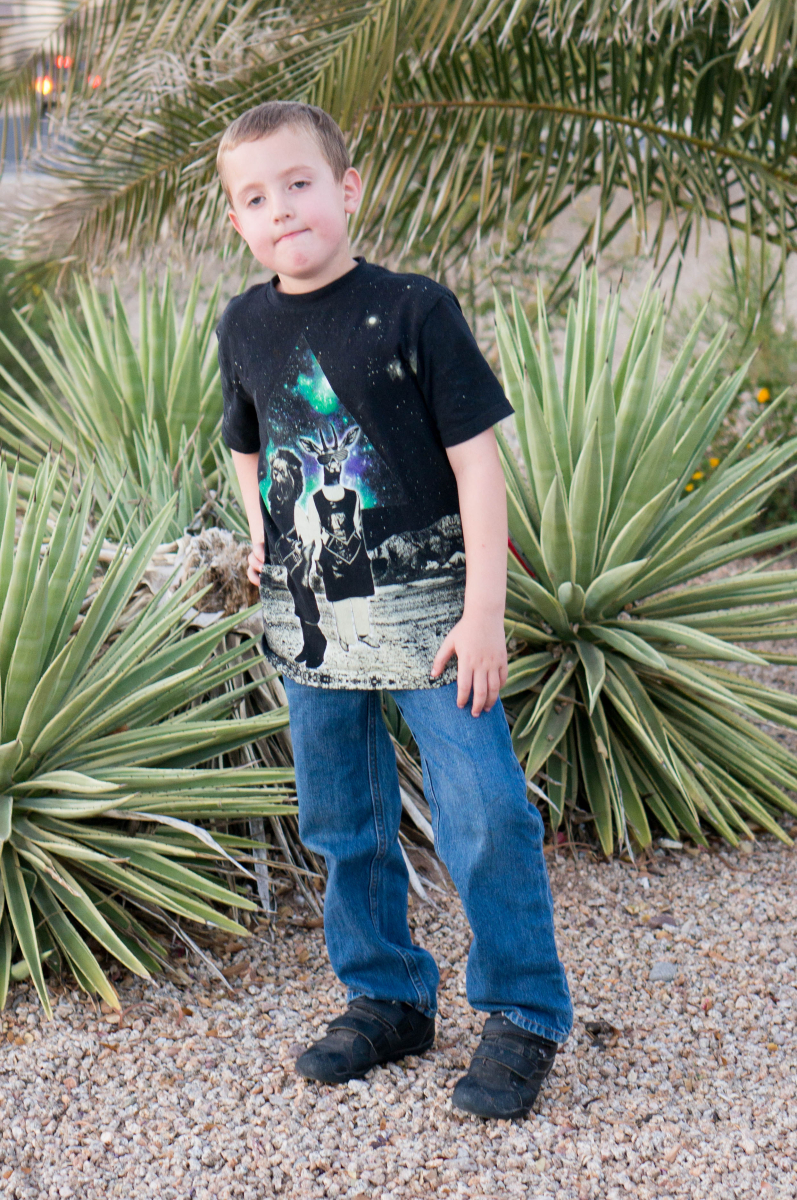 When shopping for clothing and accessories, think of their whole wardrobe and not just the individual piece. That really cute pair of plaid shorts that will only work with a particular top won't be a good pick. Look for a plaid pair that incorporates your child's very favorite colors that they often choose and you'll have a better chance of a great outfit.
When you stumble across an adorable pair of tennis shoes that are bright neon colors, you might reconsider and pick a more neutral color that will go with all their outfits. A pop of color can work if it compliments their outfits. But remember, if they will be picking your outfits you need to consider what they will choose to pair together.
The key in this house is having staples that are easy to work around. My boys each have a few pair of jeans, a couple pair of khaki and jean shorts, and one or two more fun pair of bottoms that work with the rest of their tops. We let the tops express more of their personal style and incorporate bright colors and new trends.
The most important piece of their wardrobe in our planning is picking out a quality pair of shoes. You can see, my boys are really rough on their shoes. Pediped shoes have outlast all their other shoes we've tried. The pair below has been on school playgrounds, to church, and everywhere in between over the past two months. I love that this one pair of shoes can match everything in his wardrobe and even look nice enough to pass as church shoes.
Despite them taking a beating and even being really quite dirty, they still look great and hardly show any real wear. I'm able to wipe down the shoes with a damp cloth whenever they need a deep cleaning. I wanted to show you their real everyday look. They let my son run and play in comfort and style.
This style is part of the pediped Spring/Summer line. They feature the Flex Fit System™, which allows children to adjust the fit of their shoes and prolong the length of wear. The velcro closure means he can easily put on his shoes and be ready to go in seconds, no struggling with laces that are still a challenge for him.
You can find cute spring and summer styles of pediped shoes that are built to last long beyond when they'll outgrow their pair. Find your own perfect pair at pediped.com. Sign up for pediped's newsletter on pediped.com to be the first to know on news of special promotions, new product introductions and more. You can also connect with pediped on Facebook.
How do you minimize your children's outfit mismatches?