This Summer my family was anxiously awaiting the premiere of the new Pixar Movie Inside Out. Inside Out tells the story of a young girl named Riley, and her move to the busy and chaotic city of San Francisco, her emotions; Anger, Sadness, Disgust, Fear, and (her most important emotion) Joy, start to disagree on how to deal with this dramatic change, which causes problems up in Headquarters, the central living and working place for the five emotions.
I received admission to a preview screening of Inside Out. All opinions are my own.
To celebrate it's release, I decided to whip up a bit of Broccoli Pizza.
This is made to be able to throw together at the last minute using super easy ingredients.
Ingredients:
1 can refrigerated classic pizza crust
2 tablespoons of butter, softened
1/2 cup shredded Parmesan cheese
1 cup alfredo sauce
1 3/4 cup shredded mozzerella cheese
1 cup chopped broccoli florets (steamed)
Directions:
Heat oven to 400°F. Grease large dark or nonstick cookie sheet with shortening or cooking spray. Unroll dough on cookie sheet. Press out dough to 15×10-inch rectangle.
Spread butter over dough; sprinkle Parmesan cheese evenly over butter. Bake 7 minutes; remove from oven.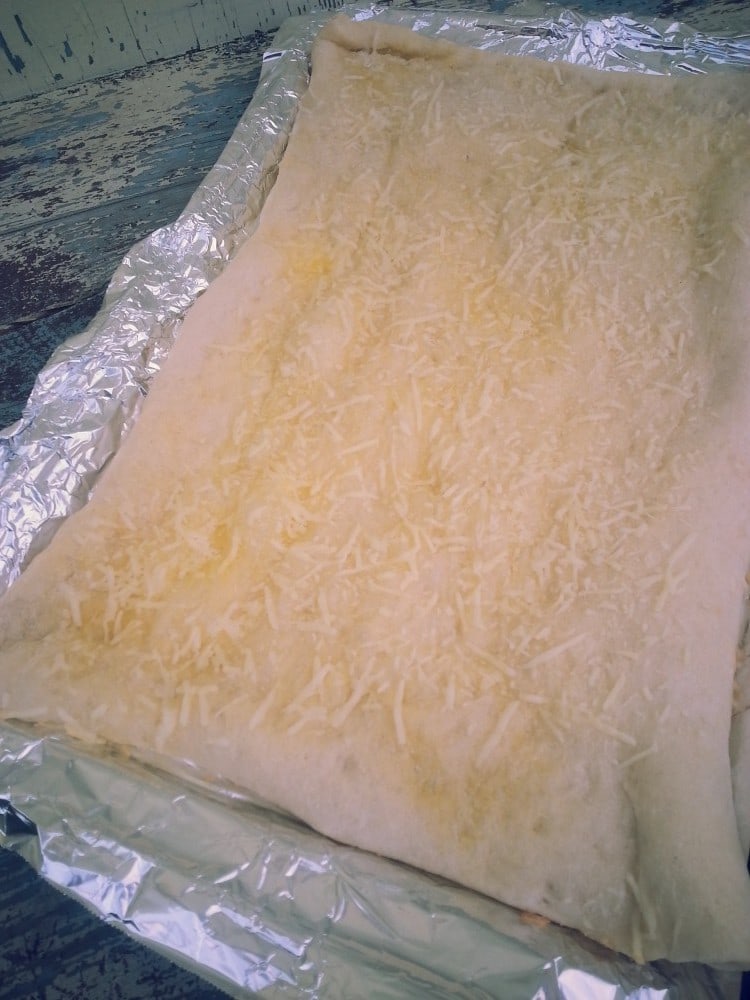 Spread Alfredo sauce evenly over partially baked crust; sprinkle with mozzarella cheese. Top evenly with broccoli.
Bake 7 to 9 minutes or until cheese is melted and crust is golden brown.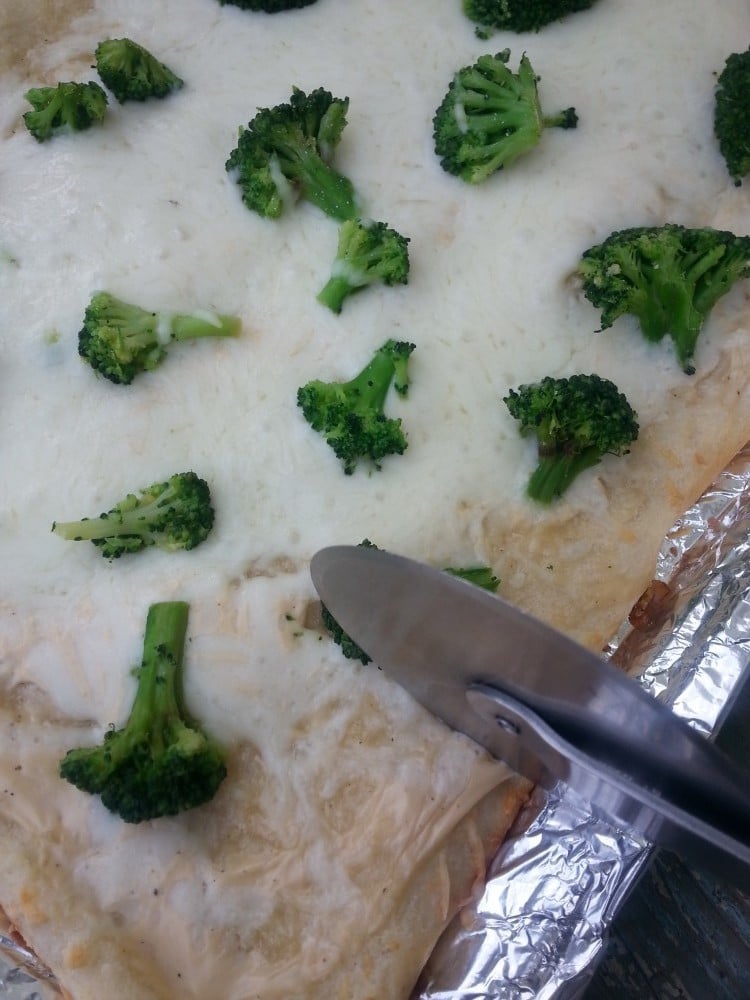 Inside Out Broccoli Pizza is just like the pizza Riley encounters on her first day in San Francisco, but unlike Riley…you are going to love it!
I took my 4 daughters with me to see Inside Out. My daughters range in age from 13 down to almost 3. They were all very excited to see inside Riley's head. The movie starts with a Pixar short, this time a beautiful piece called "Lava." This was my 2 year old's favorite part of the whole night. She loved the Lava song! In fact, it became our go to song in the car.
When Inside Out started, my girls were immediately invested in the bright colorful world. In fact, they all are pretty sure they have little emotion people living in their heads. They laughed a ton and really enjoyed every minute of it.
Inside Out is far from a silly cartoon aimed at children. It's really a wonderful example of the emotional turmoil that really goes on inside a child's (or adult's) head. I found myself often moved to tears as I watched how the changes in Riley's life, lead to the way she viewed her fondest memories, and how those views truly influenced her and the changes in her personality.
Believe it or not, Inside Out really made me look at my children in a different light. I really started to think how their emotions were really growing with them. They were going to show them, they were going to be strong and they are really who they are.
Inside Out features the amazing voice talents of Amy Poehler, Bill Hader, Mindy Kaling, Lewis Black and Phyllis Smith. You can see Inside Out now in theaters nationwide!
What did you think of the movie?