I'm a huge, huge fan of ice cream! It doesn't matter what form it comes in, either. I love all cool ice cream treats! Every Monday night, we gather our kids and often a few family friends and have a family night where we learn and play together and of course always end with a treat! This past Monday night, we took advantage of an awesome promotional offer and loaded up on ice cream bars and made our own mini ice cream bar to add toppings and fun to the bars!
This post is sponsored by Lunchbox. All opinions are my own.
To host a successful ice cream party you have to start with two main things – quality ice cream (of course!) and lots and lots of fun toppings!
Ice Cream Bar Topping Ideas:
Homemade magic shell for dipping
Finely chopped walnuts
Coconut
Graham cracker crumbs
Sprinkles
Crushed Oreos
Mini Marshmallows
Making your own homemade magic shell is really easy, you just melt one cup of chocolate chips with 2 tablespoons of coconut oil and mix well between cooking intervals (start with 15-30 seconds) until completely melted. You can also just use melted chocolate, if in a pinch, to help your toppings to stick.
Since our party would be serving both kids and adults, I picked up a variety of ice cream bars so there was something for all the different preferences.
Target is running a great promotion where all Magnum, Klondike, and Fruttare bars are on sale Buy 3, Get 1 free! So I picked a few different kinds for variety. My boys eagerly went from the Strawberry Fruttare bars, which my 7 year old absolutely loved topped with chocolate and toppings.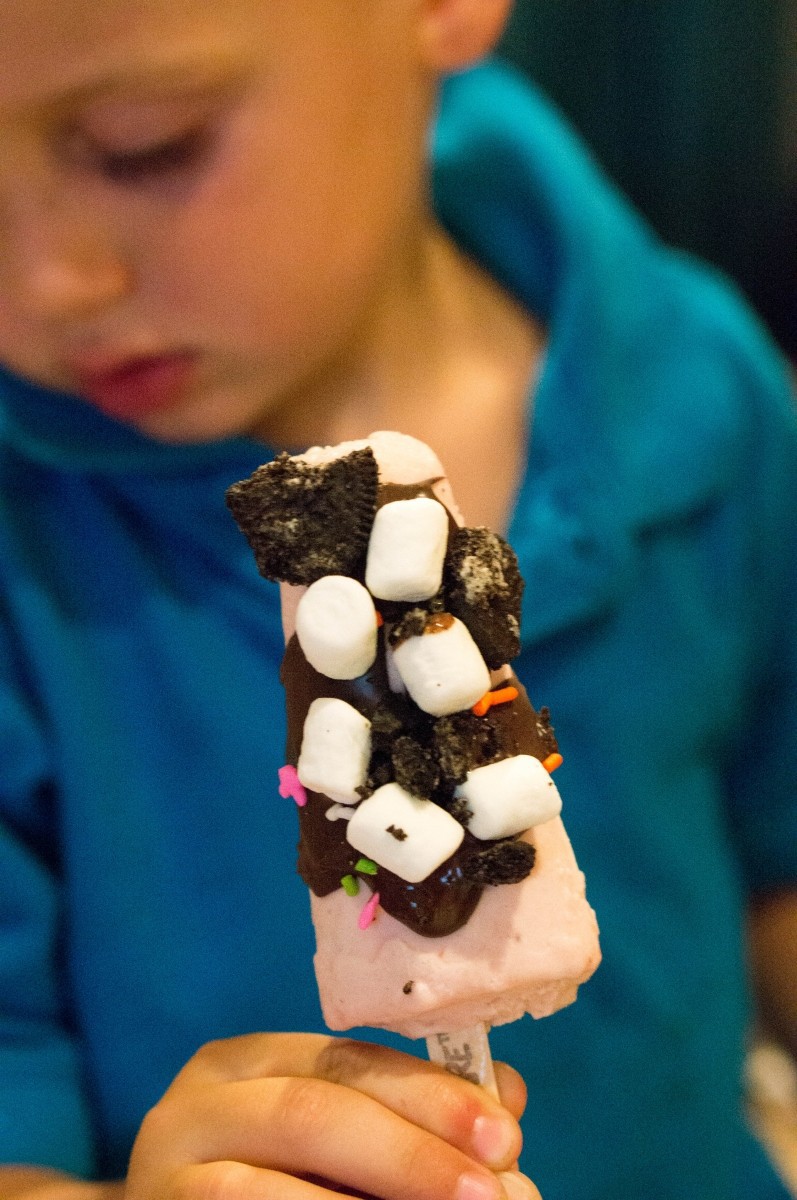 Now it was time for the fun to begin! We drizzled on a bit of magic shell using a spoon and let the kids pick out their own toppings from all the choices. The mini marshmallows were easily a favorite to add to their ice cream bars. Didn't this turn out looking so fun?
When the kids were done topping their bars, the adults got a turn. I topped my Magnum bar with Oreo cookies, walnuts, and graham cracker crumbs. The toppings went perfectly with the bar and it was so much fun to make the ice cream bar custom to each of our own tastes and preferences.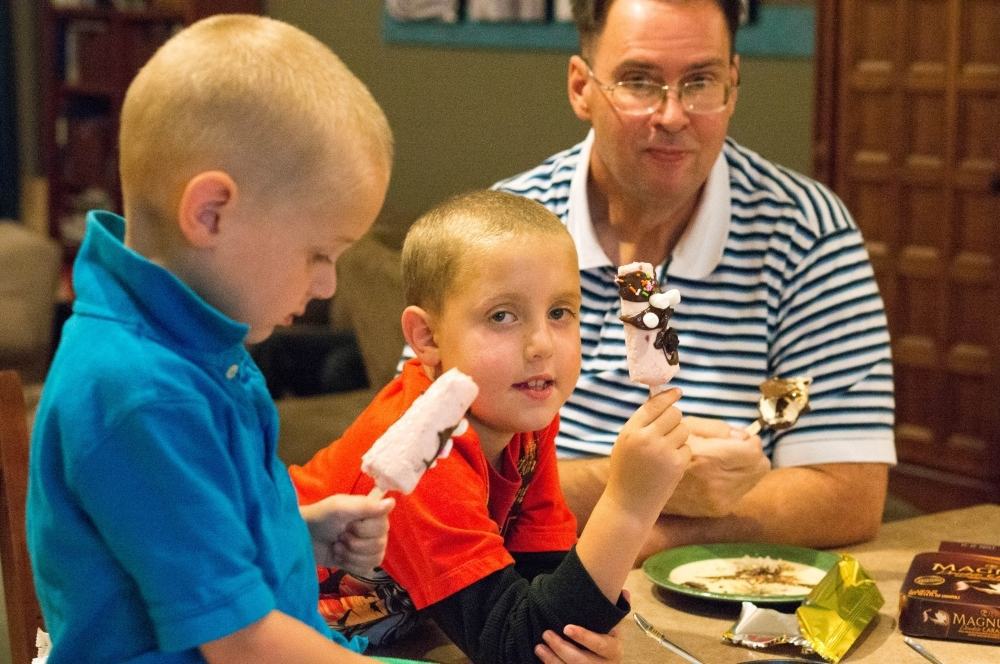 Once our bars were loaded with toppings, they didn't last long. We all had an absolute blast creating the bars, and of course gobbling them down, too!
What's your best ice cream party tip?