This post is sponsored by Lunchbox. All opinions are my own.
Two months ago, you shared your hair care questions with me. Dove was listening and they have created a resource site just for you based on the questions you have asked! You can find out how to curl your hair without styling tools, how to make your hair color last, what to do for dry hair and more!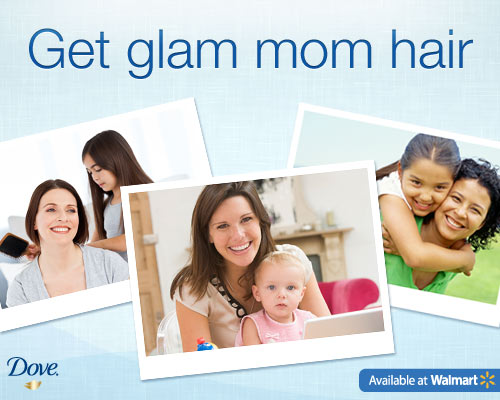 Let me share with your my own beauty trick! When you are using a flat iron, straighten your hair by pulling your hair straightener upward on hair towards the ceiling above your head rather than just pulling the flat iron straight down the side of your hair. This will give your hair so much body and volume and will lend to naturally curling the ends of your hair under without using any styling products! Give it a try next time you straighten, it's no harder to do and makes such a difference!
Head over to walmart.com/dovehair where you can watch quick video tutorials that give you tips and tricks for beautiful and easy to style hair all with the help of Dove®. I loved the tip about a messy bun to make waves in my hair naturally for the end of the day, I'm going to try that soon!
Plus, after watching a video you can print a coupon to save $1.50 on Dove® Hair products to help you start nourishing your hair today! Dove® Hair care products are available at Walmart at everyday values!
Share your own Hair Tips in the comments!