Pillsbury compensated me for developing the fun Easter themed recipe in this post using its products compensation. All opinions are my own.
With so many festivities that take place Easter morning, it's nice to have a quick, fun breakfast or goodie for a late brunch snack. These Easter Egg Cinnamon Rolls are so fast and easy that they're perfect for Easter morning.
They'll take just a few minutes of prep, 10 minutes in the oven, and another few minutes of prep when they're done baking. It doesn't take much to turn a favorite like cinnamon rolls into a special treat for Easter.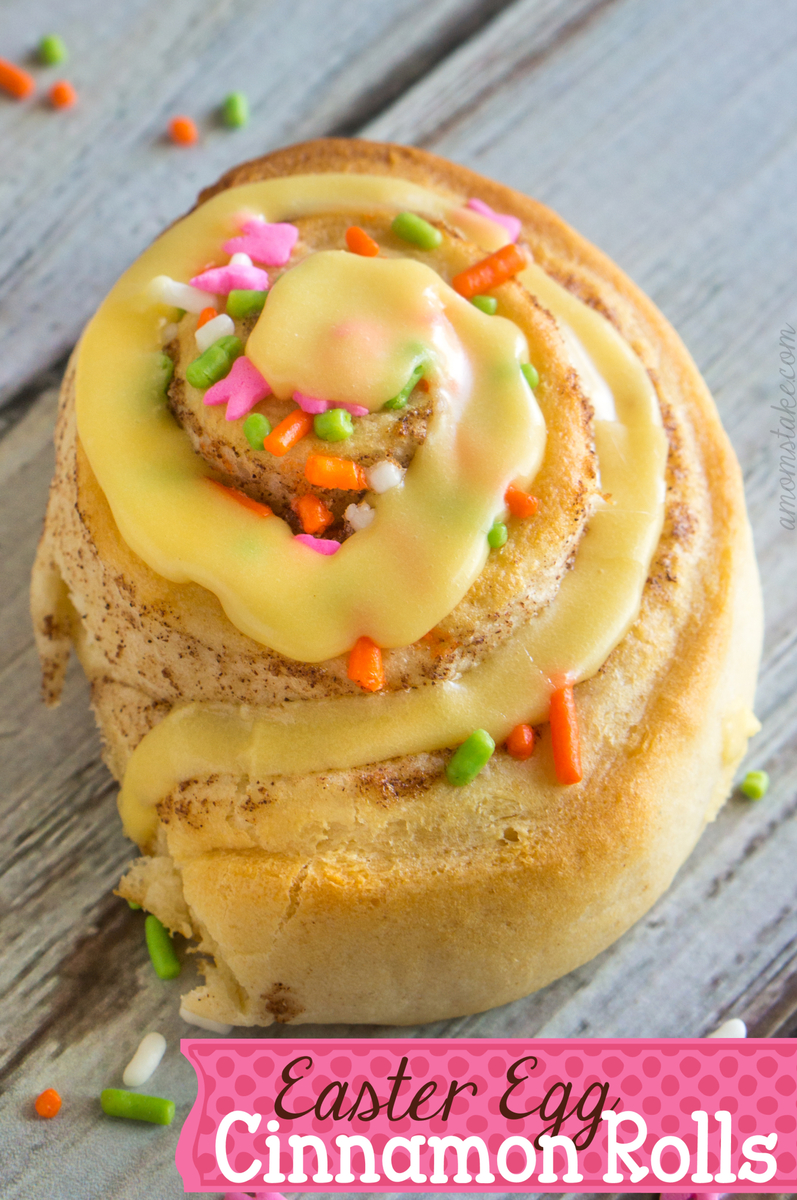 What You'll Need:
Pillsbury Cinnamon Rolls, any variety
Spring mix sprinkles
Ziploc baggie, sandwich size
Start with an easy pop open ready to bake can of Pillsbury cinnamon rolls. I love their cinnamon rolls the best because they are made with Cinnabon cinnamon and really tasty. I chose the Orange Sweet Rolls, but you can pick any variety you'd like.
Pop open the roll of dough and separate the rolls using the faster bake method outlined on the product packaging by spreading out the rolls 2″ apart on a cookie sheet. You want your rolls to be individual rolls instead of stuck together.
Gently press the rolls into a more oval then the round shape they started as. Carefully sprinkle your sprinkles onto the tops of your rolls. Press the sprinkles lightly down into the rolls so they stick into place.
Now, just pop the rolls into the oven at 400°F for 9-11 minutes, or per your package directions if they have an alternate temperature or baking time.
When the cinnamon rolls are slightly golden, they are done baking. Pull the rolls out of the oven and allow to cool for 2 minutes so your icing doesn't completely melt.
Cut off any ends of the rolls that have unrolled and may be sticking out. This will help your rolls also be more oval shaped. Save the tips, they're perfect for dipping in the extra icing at the end!
Scoop the included icing into the corner of a ziploc baggie. Press and knead the icing to warm it slightly so it spreads easily. Cut off the tip of the baggie.
You can then press at the back of the frosting in the bag to decorate your "Easter egg" rolls however you'd like. I followed the swirl of the rolls, which is super easy and looks really cute.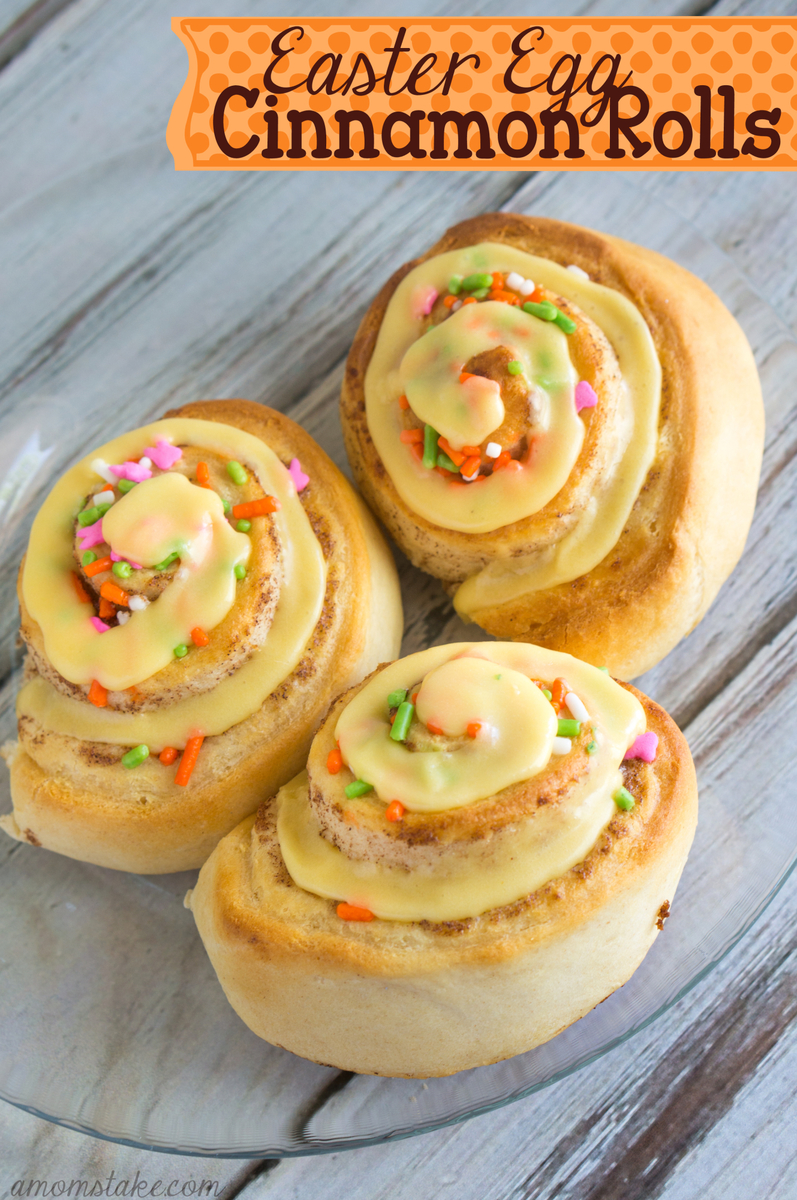 These Easter Egg cinnamon rolls were a big hit in my house! My little boys loved them and kept pointing out the tiny bunny sprinkles in their rolls. I told them we could make them again for Easter and they were super excited and asking how many days until Easter!
Want more fun with Cinnamon Rolls? Head over and check out these adorable Lamb cinnamon rolls by This Mama Loves! They are so cute!
How will you decorate your Easter Egg Cinnamon Rolls?