Updated on October 10th, 2016
My little guy turned 2 this year and we have encountered some new and interesting challenges. Like, when he has an absolute meltdown out of nowhere about being put in his crib and screams for nearly an hour with me going in his room every few minutes try to calm him down.  This is super weird because we typically have very peaceful bedtimes.
Being a first time mom and it took me a day of researching mommy blogs to realize that he might just be scared of the dark! What was so strange was it just developed over the course of one night, from fine to fear.
Anyways, I found some suggestions about a Monster Spray, and how you can pretend that mom's super awesome smelling spray will drive the scary monsters away.  I knew I had to have it!  So, to the kitchen I went!
This is what I used to create my own DIY Monster Spray: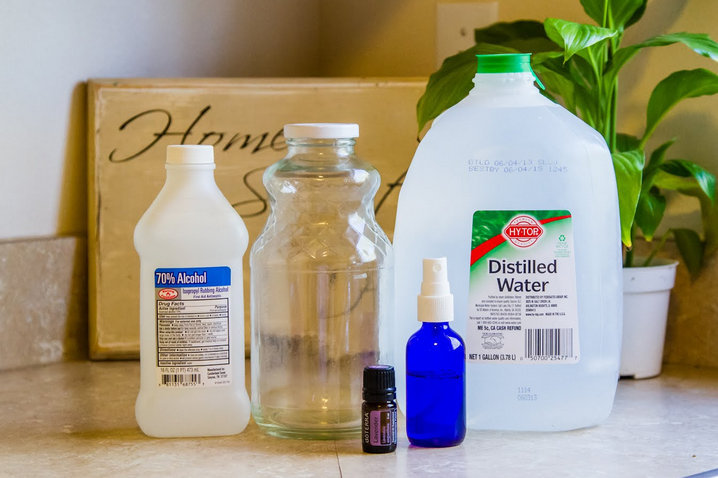 Glass jar (I re-purposed a 32oz apple juice jar)
A 60 ml glass spray bottle
Lavender essential oil
¼ cup isopropyl alcohol (you can also use witch hazel)
Distilled Water
Add the water until almost full.
Mix the alcohol and essential oil in the jar.  
Put the lid on and shake to distribute everything evenly.
You can store it in this jar.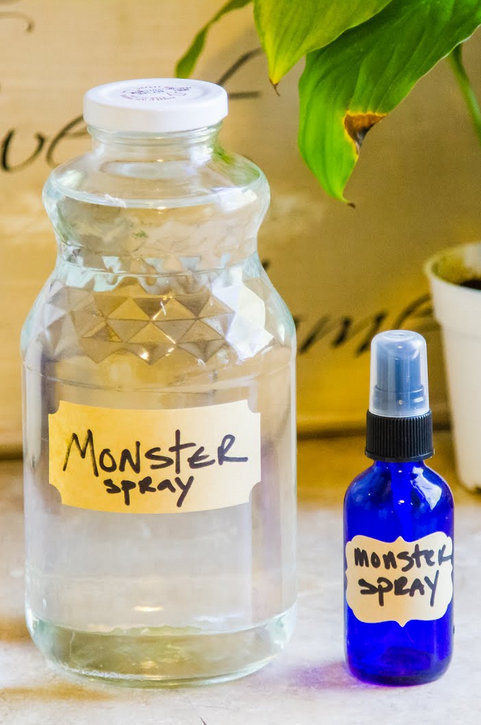 To use: pour into small spray bottle and you are ready to go!  This also makes for a delish linen spray.  I chose Lavender because traditionally it has been used for it's calming and sedative properties, which really, is exactly what I want when dealing with a panic stricken baby. 🙂
Bonus: Here are some other ideas for this spray as well.
A beauty aid.  Lavender is great for the skin and this can be used as a tonic water. Mist lightly on your face after washing and before moisturizing.  Wait a minute for it to soak in and then proceed with the rest of your beauty routine.

Bug bite remedy.  Lavender is an antihistamine and can reduce itching and swelling in insect bites.  Spray on area and repeat as necessary.

Laundry refresher. You can add pour some of the solution from your storage jar into the rinse cycle to help sent clothes with Lavender.  You can also spritz your clothes as you iron them.
Enjoy!