I have tried several diapers & wipes clutch products that are available for purchase. I haven't liked any of them. Most often, they feel bulky or flimsy or just make the whole diaper process harder rather than simplifying diaper changes. It was time to figure out my own DIY diaper & wipes clutch that would be adorable, super duper easy to make, durable, and inexpensive! I found a home run and I couldn't believe how easy the solution was. Let me show you what I made!
This post is sponsored by Huggies. This DIY idea and opinions are my own.
DIY Diaper & Wipes Clutch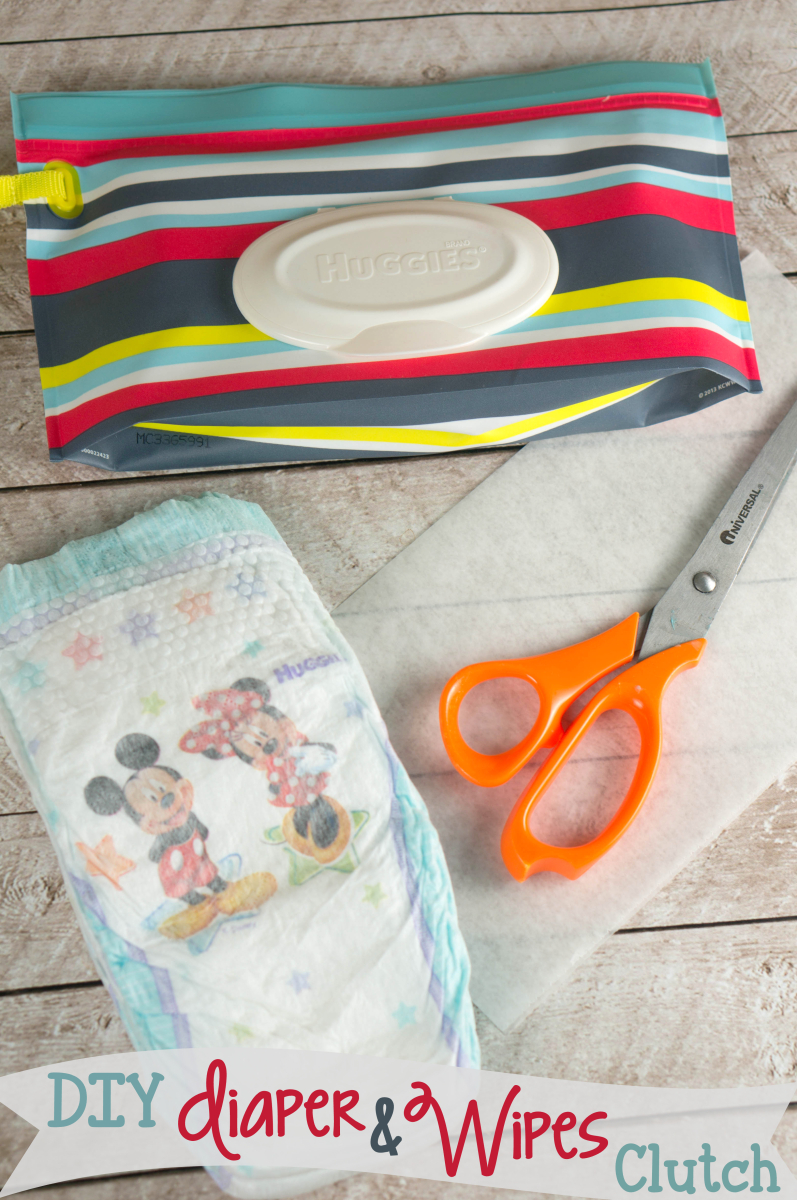 Supplies:
You'll start with one of Huggies new Clutch 'n' Clean wipes containers that come in three absolutely gorgeous patterns. I picked up one of each and set up a diaper & wipes clutch for my purse, home, and one to keep in the car.
The Clutch 'n' Clean packs come with wipes already, so you just open up the package, rip open the sealed bag of wipes, and put the wipes back into the clutch.
Next, cut a piece of wax paper, lining it up on top of the package and cutting your wax paper down to size to fit within the zippered area. I used pre-cut wax paper that comes folded, you can use any wax paper, just fold yours in half if you want it twice as thick as well. You may need to trim down the wax paper a bit more once you try it inside the clutch. Mine was a bit wide which made it buckle after my first trim.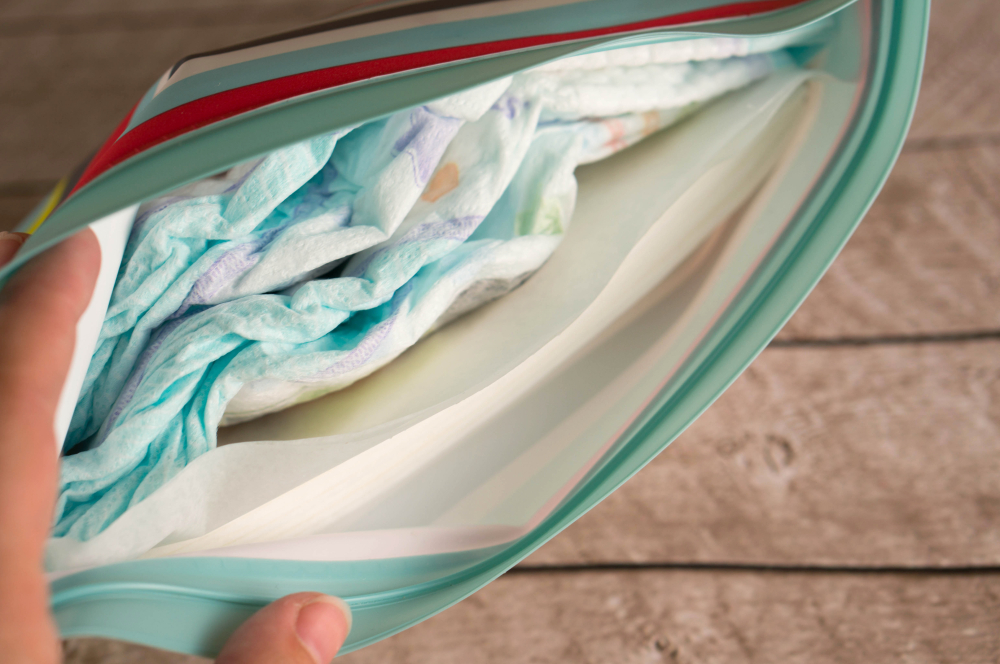 Now, just add 2-3 diapers on the back side of your clutch, leaving the wipes at the front by the wipes opening and the wax paper being used as a separator to keep your diapers dry. I used 2 size 4 diapers above. The clutch will fit most sized 4 diapers and below.
That's all there is to it. Your DIY Diaper & Wipes clutch is ready to use. You'll open up the top to reach your diapers and the front tab to pull the wipes. Both the front and the top close and seal really well to keep your wipes moist and ready for use.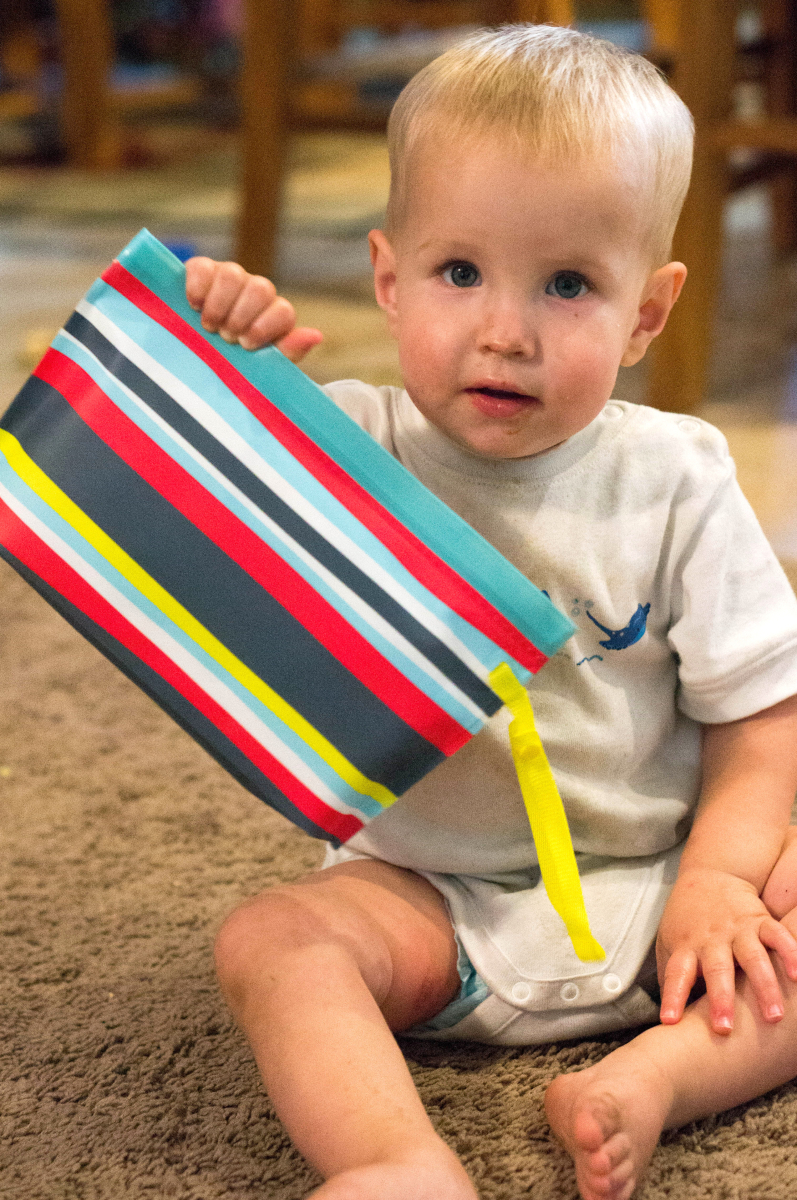 You'll now have an absolutely adorable clutch that you can grab and add to your purse as you run out the door and you're ready for those unplanned emergency changes. As a mom of 4, I never take a full diaper bag anymore. Diapers and wipes and I'm good to go. Best of all, the clutch has a built-in carrying handle so I can carry it like a wristlet when I'm headed to the changing table.
Head over to find out more about the new Huggies Clutch 'n' Clean wipes and where to find them locally!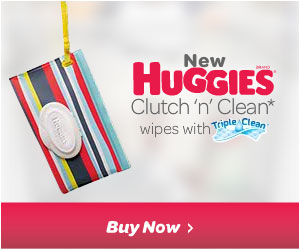 Which Clutch 'n' Clean wipes print would you choose?