Is there any moment in our child's life that we are both so sad to see come and so thrilled for them as they move forward onto their next stage of life than what comes with graduations? Your child has put in years and years of education and hard work, and their graduation is a chance to celebrate all those efforts!
Creating customized graduation announcements helps share the big news with family and friends. Here are our tips for making a graduation announcement unique to your grad!
How to Customize Your
Graduation Announcements
This post is sponsored by Basic Invite. All opinions are our own.
Use their Class or Favorite Color
The perfect way to start your graduation announcement is picking a color or theme. You can start with your school's colors to show your school pride. When you have a color in mind, you can coordinate and match the outfits for senior pictures. Look how great the announcement can work with a consistent color scheme!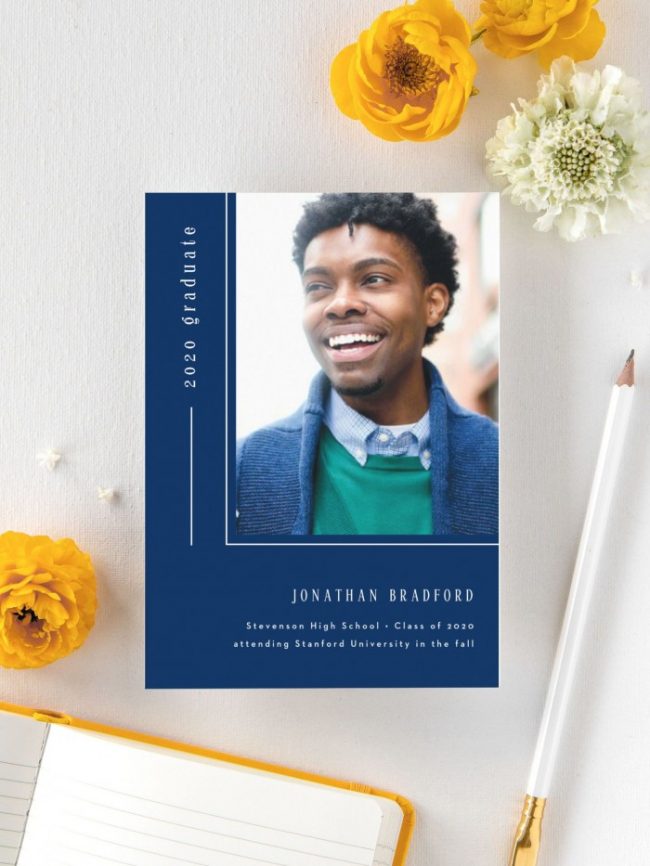 Basic Invite makes it easy to personalize with over 180 colors to choose from. You can select a design you love, an the customize and change the colors of each element to make the invitation fit their personality and style! Preview the design and adjust the details until it's just right.
Add Personal Photos
Show how they've grown and matured by adding a senior photo to the announcement! A popular trend, that is so fun, is to add a picture of your grad when they're young – maybe a favorite preschool or kindergarten picture alongside a recent photo to document how far their journey and growth has taken them.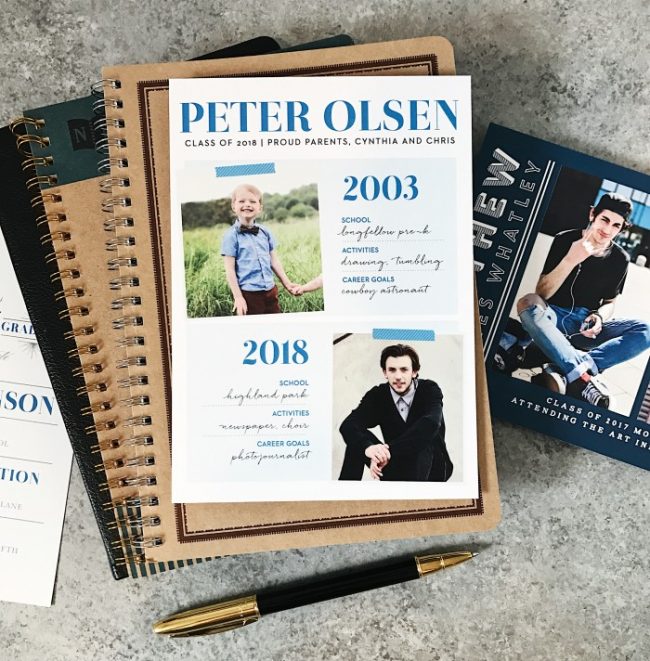 With so many designs and styles to choose from at Basic Invite, you can easily find a style that will fit how many pictures you want to include.
Announce Their Future Plans
Friends and family will love to see where they're headed next, and you can use their high school or college graduation announcements to share their future plans. Browse styles specific for their future educational plans, like this selection of med school graduation invitations that showcase their big dreams and ambitions.
When your grad has finish their Bachelor's, Masters, or PHD degree, look into their degree specific cards, like these law school graduation announcements. Basic Invite has a variety of styles to make it fit your announcements plans.
Add a Pop with Foil
Foil- Foil cards are available in gold, silver, and rose gold. Customers can choose flat or raised foil on all of Basic Invite's foil designs.
Pick a Unique Envelope
The first thing your recipients will see is the colorful envelope that greets them amidst their junk mail. A beautiful pop of color makes a big impression.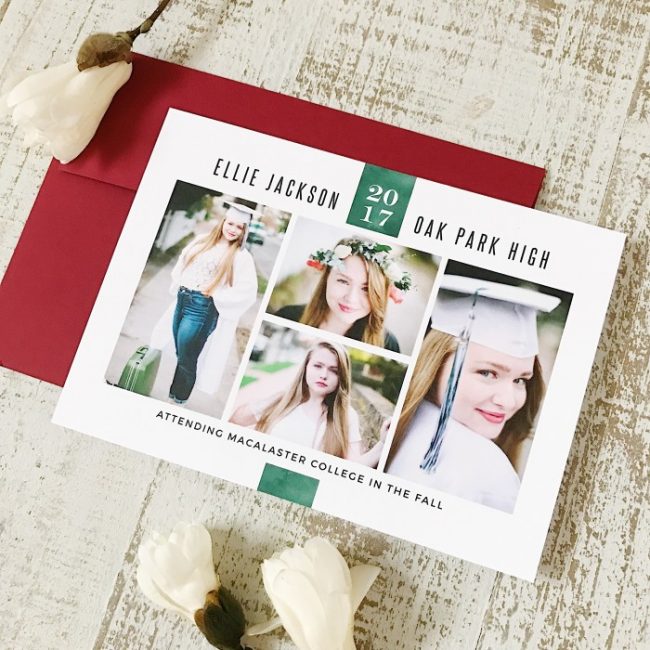 Choose from over 40 different envelope colors so they match your invites! Just peel and seal and they are quickly and securely ready to get out in the mail.
Decide with a Custom Sample
Graduation Announcements are something you'll save in your memory book and will share with those you love most. If you're deciding between a few different styles, you can order a single sample card to help you decide.
That way, you'll be able to see the paper quality, colors, style, and exactly how the finished prints will look before you order your final cards! This is a great option if you are struggling to decide.
Gather Addresses Easily
One of the hardest steps of getting your graduation announcements out the door is capturing all the addresses of friends that have moved away. With Basic Invite, it's easy to share your personalized link on social media or via email and let your recipients add their address so it's ready when you order.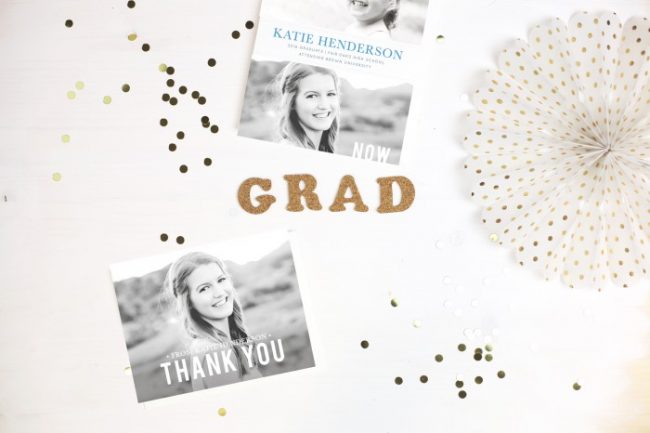 You'll even save a step that helps you get the announcements out the door. Basic Invite will print recipient addresses directly on the envelopes for at no cost!
When you're ready to get started with your own personalized graduation announcements, you can find the perfect style and customize them to your own colors and styles with invitations that save you time! Right now Basic Invite is offering 15% off with coupon code: 15FF51