Mother's Day is right around the corner, it's time to shop for a thoughtful mother's day gift that she's sure to love! Here, we've compiled a unique assortment of gifts for every woman in your life. With Mother's Day gift ideas for things she'll use all year long, personalized gifts that are sentimental, act of service gift ideas, and more!
Thoughtful Mother's Day Gift Ideas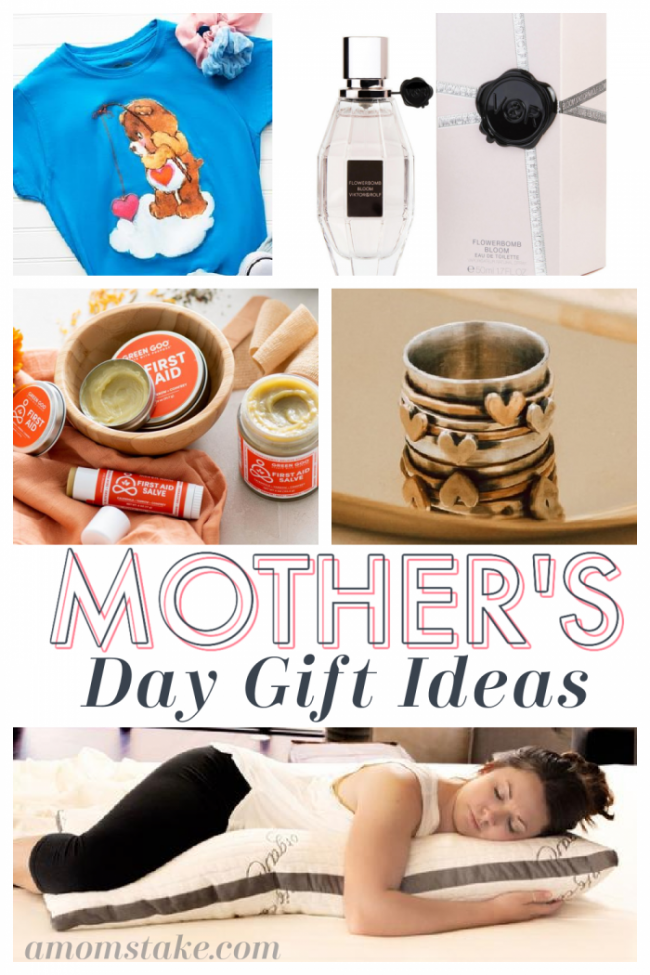 We received samples in exchange for inclusion. All opinions are our own.
A Gift She'll Use Everyday
Help her create a space to call her own with a hOmeLabs Beverage Refrigerator and Cooler. It easy to customize to fit her favorite drinks and keep them cool and easy to view with a see through hinged glass door. The LED interior light lights the interior of the fridge to help easily pick a drink, even at night. We're loving the hOmeLabs Beverage Fridge that keeps our drinks cool and refreshing. It's easy to see at a glance exactly what choices we have and what when it comes time to restock.
The hOmeLabs Beverage Fridge can hold up to 120 standard sized cans or mix-and-match with a variety of sizes. We have a lot of different kinds of drinks, and it was easy to organize all of them, even with tall glass bottled sodas, flavored waters, and cans all organized together. Not only does it hold everything great, it looks really nice and is a perfect compliment to our upstairs getaway space.
A perfect gift that she'll take with her wherever she goes is the 1MORE Comfortbuds Pro True Wireless Headphones. These powerful earbuds have a proprietary QuietMax technology that works to actively cancel out outside noise to improve her clarity and focus on what she's listening to. They'll even reduce sound from wind for the best sound quality. It boasts 40db noise reduction!
The Comfortbuds Pro True Wireless Headphones give a snug and comfortable fit with an oblique-angled ergonomic earbuds and eartips to help you get the perfect fit. It has 3 microphones in each earbud to give you crystal clear coverage for phone calls. It will suppress outside noise and amplify your voice to help you be heard clearly. I found the Comfortbuds to be comfortable with excellent sound quality and they work great with all the music, podcasts, audiobooks, phone calls, and other ways I use my device with no problems!
Turn to Audible for a gift subscription that will keep on giving to her all year long. An annual audiobook subscription includes 12 credits up front where she can choose from the largest selection of audiobooks available. She'll love browsing through chick-lit, self-help, mystery, ya books, or whatever genre she loves best!
Also included with an Audible subscription is the entire Plus Catalog which use no credits to enjoy any of the titles included! There are some great titles included, like Next Year in Havana, a Reese's Book Club pick! You can also pick out a book you love to send a specific book as a very thoughtful and personalized gift just for her!
A Personal Gift For Her
I can't think of anything that would be treasured more than a personalized piece of jewelry that can let her treasure what she holds closest to her heart. The Vintage Pearl offers beautiful handstamped jewelry that is completely unique to her and can share her story. The Itty Bitty Heart Spinner Ring can be customized with a choice between 1 and 4 spinner heart rings and choice of metals. Let each represent her loved ones as a physical reminder that doesn't feel like old fashioned mother's jewelry.
Capture a place that has her whole heart with this beautiful Coordinates Of My Heart Sterling Bracelet. It will hold a little secret on her wrist of that place that means so much to her but that no one else will know. I customized this bracelet to where my young son was buried so there's a little piece of him always with me, but it's not so obvious in it's purpose or meaning. Browse The Vintage Pearl collection of customizable mother's day jewelry she will treasure for years to come!
Gift her a new scent or restock her favorite perfume with Sobelia that makes purchasing fragrance easy and affordable! You'll be able to shop through a wide assortment of all the most popular fragrances that are 100% authentic at less than retail. They ship right to your door with a low flat rate shipping of just $5.99 for your first item and only $.99 per additional item, delivered within 3-7 working days!
One of the most popular perfumes for women is the Victor & Rolf Flowerbomb. It's a warm scent with florals that feels like a very feminine, classic scent that's easy to love. Another popular fragrance for women is Kensie Life Beat that's a lively scent with notes of citrus, florals, coconut, and berries with a little amber, vanilla, and woodsy base scents that give it a warm lasting profile.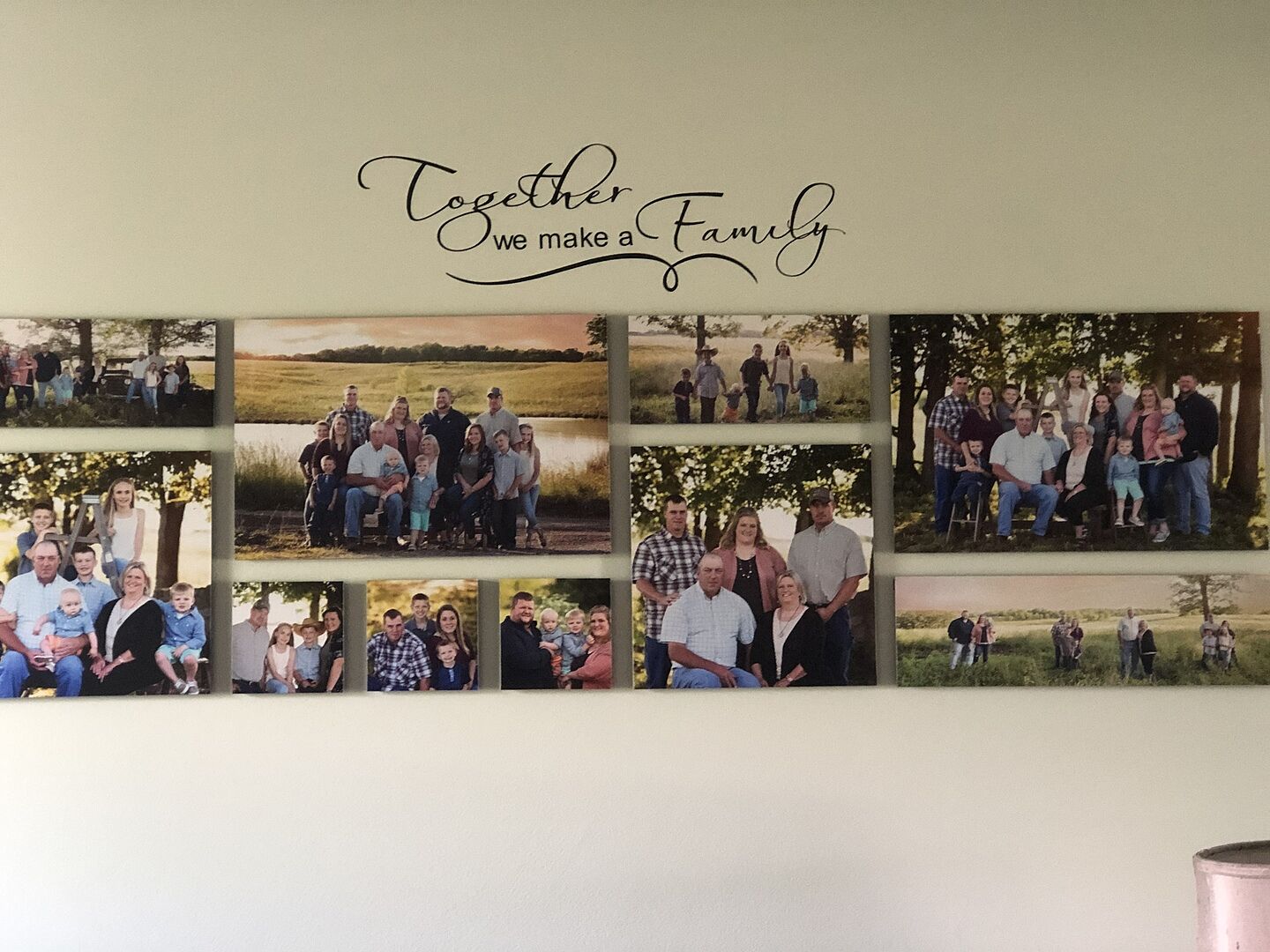 Spruce up Mom's house this year with something she will love. What says "I love you mom, and you love us," better than a beautiful statement piece, featuring her favorite people. I love having a current family picture on my wall. I also love pictures I can look back on and see how much my kids have grown and changed. Show mom how much you love her and the family by giving her a gift she can cherish every time she sees it. With Mpix, you can do just that.
Mpix makes it easy to create the perfect beautiful piece for her home. Their large selection of photo gifts will be sure she gets something she will love. You can choose from canvases, metal prints, posters, wood, acrylic, framed prints, and other personalized gifts. If you can't decide on a single photo to print, why not print several. With Mpix's picture collages, you can fit many pictures of the whole family, in an easy to hang collage. You just pick a collage design and size and then pick which photos go where. Collages come with a template and everything she will need to hang a beautiful design of all of her favorite people. Create a gift she will enjoy every day with Mpix.
Act of Service Gift Ideas
Finish up one of her honey-do-list projects with Yaheetech! I've had adding a barn door to a room in our basement on our list for over a year. Yaheetech has a Barn Door Hardware kit that makes it easy to finish the project! Just build a simple door and you'll transform the space for her. The kit includes everything you need with 2 rails, 2 pulleys, 2 doorstops, 2 anti-bounce blocks, and even a floor guide!
Or transform the backyard to something fun for the whole family with this Yaheetech Disc Golf Basket. It's easy to assemble and can be staked to the hard for stability or easily move it around to change up your course to add to the challenge. We had a blast playing with this and it worked perfectly! Whatever project she has on her list, turn to Yaheetech for affordable solutions for the home!
I can think of nothing, as a tired, busy mom, that I would like more than to wake up to a sparkling clean home! I tell my family every year that's all I want, and for good reason. There's nothing that feels better than being in your home clean and well maintained. With Scott's Liquid Gold you can help give your home a new shine that will really treat her this Mother's Day! Pick up Floor Restore and put in some elbow grease to give back to mom this year. Her floors will look renewed and beautiful plus it will help protect the floors!
For other cleaning jobs, you can turn to One Clean Home which is a fun to use foam with a refreshing grapefruit scent that can clean wood and other hard surfaces to clean up grease and grime for a fresh and clean space! An item all parents should have on hand is Kids'n'Pets Stain and Odor Remover. With children and with pets, you're bound to have to deal with a few spills and stains that usually aren't pleasant. This product does an amazing job to lift out any stains from furniture and carpets – we keep one at home and one in the car!
She will love a home cooked meal prepared for her for a wonderful tribute to mom this year! Turn to Oshēn Salmon for perfectly sized portions in 6oz, 8oz, or 2.5lb salmon filets delivered fresh to your door! You're guaranteed to receive fresh salmon that's 7 days fresher than from your local retailer a can be frozen in its prepared freezer-safe packaging for up to 1 year.
She will feel so spoiled with a prepared cut of salmon for a gourmet dinner that will be like a fancy dinner out on the town from the comfort of her own home. Since the salmon is packaged within hours from harvest, it's preserved with the best quality of flavor, texture, color, and nutritional content. Pick an Oshēn one-time purchase or order for weekly, biweekly, or monthly delivery to have amazing dinners always at the ready! Use the promo code: MOMSTAKE for 15% off your first order and free shipping!
What woman couldn't use a better night's sleep? Or even just a mid-days nap on Mother's Day to truly feel spoiled! We're loving the Natural Latex Body Pillow by Sleep Artisan. It can give support and added comfort to help her sleep better through the night. It is filled with a natural cross cut latex fill that can be removed to adjust the loft for the perfect pillow for her sleeping preferences.
The Natural Latex Body Pillow is filled with a naturally hypoallergenic latex that resists dust mites and is anti-microbial leading to a healthier nights sleep. It won't make her overly hot during the night, either, since the down alternative fibre and latex filling are designed with breathability to help keep her cool. Pair it with the Organic Cotton Pillowcase for easy cleaning!
Healthy Mother's Day Gifts
She will love taking care of her family with the help of Green Goo natural solutions. Like the First Aid Salve that is packed full of plant-based nutrients that help your body with it's natural healing abilities. It's a perfect defense for use with cuts, scrapes, blisters, sunburns, chafing, poison ivy, and cracked hands and feet. It can even relieve the itch and sting from bites and be used as a wound dressing!
I'm excited about their Cold Sore salve that is filled with powerful botanical oils with a blend of healing herbs that can tackle cold sores and fever blisters. I get cold sores with stress and with seasonal weather changes and can't wait to try this natural solution! They also offer a perfect solution to help with your fur-babies in their Animal First Aid salve that will soothe and repair minor wounds.
One of my goals this year is to start improving my eating habits. What better way to help her do the same than with Nucific Bio X4. It's a powerful 4-way defensive strategy that helps to manage appetite, cravings, digestion, and kick start metabolism to give her the tools she needs to make positive change. I'm a perpetual snacker, and I'm really looking for a way to help physically remind me each day to drink more water, snack less, and be more intentional about my food choices.
Nucific Bio X4 is a pill you take 3 times a day with meals to help your body develop a consistent enzymes and routine to help give that kick start towards a healthier lifestyle. The 4-in-1 solution will help manage junk food cravings and snacking with Caralluma Fimbriata which has been shown to help reduce cravings. Paired with EGCG which is found in green tea to help promote weight management by boosting your metabolism and giving you energy. It also has added formula to aid in digestion to help break down foods more smoothly helping your body to feel it's best!
MUTU can help add to a healthy routine a meaningful and purposeful fitness routine. With MUTU you have a targeted program designed for women that are pregnant, postpartum, or long since their babies have been delivered. It's designed for specific women's needs with focus work on tackling post partum issues, strengthening diastasis recti, dealing with incontinence issues, tackling painful intercourse issues through fitness, and improving pelvic floor muscles.
I love that MUTU is more than just an exercise routine. It seems to cover all of the basis with mental health care, thoughtful breathing routines, food guides, and even a community supportive atmosphere to really help tackle issues that can arise post-baby. They are offering a Mother's Day special on May 8th and 9th that new members will receive a free Kit Bag as part of their $99 membership which includes 12-months access to all 12 exercise modules and additional resources!
Beauty & Style Favorites Gift Ideas
In a world that's still not completely back to "normal" what better way to treat mom than with a cozy pair of slip-on shoes that are the perfect blend between slippers and sneakers. The DeckersXLab Women's Ko-Z Mule have recreated slippers to have all the street wear with a ultralight sponge rubber sole that can go inside and out. Then the interior is lined with a premium Twinface Sheepskin with a suede leather outer. They're so soft and comfortable and can be slipped on and off easily.
I'm loving wearing the DeckersXLab Women's Ko-Z Mule around the house! I do wear them out to the mailbox and around the neighborhood, but I love them best around the home. They have much more support than a slipper and help keep my feet comfortable without achy soles from standing on hard floors throughout the day.
Spoil her with something based on her favorite movie, characters, books or other fandom with Fun.com wide selection of iconic gifts! I adore this darling Disney Bambi Scenes Mini Backpack. It's right on trend with the mini backpack style for easily transporting around everything she needs in a compact backpack with multiple ways to carry. The details are just perfect on this bag with a soft suede fabric and a faux leather outer that will last for years to come!
A popular category to shop is Fun.com's selection of themed Women's T-Shirts. There are so many styles and favorite themes to shop to find something she is sure to love! Like this Women's Heathered A&W Logo Tee that's a fun throwback top with a classic brand. There are some darling Care Bear tops, Harry Potter ts, Disney shirts and more!
Gift her a set of comfy stretchy bracelets from Bourbon and Boweties. They come in cute coordinating sets like the Mom Stretch Stack 1 with pinks, gold, and tassels! There's a variety of stretchy stacks sets to choose from which each include 3 stretchy beaded bracelets with variations that pair perfectly together. There's lots of pretty hues of blues, pinks, purples, greens, and lots of neutrals to pick her favorite color.
Bourbon and Boweties is best known for their bangle bracelets, but they have an assortment of jewelry that are hand-crafted in the USA including beaded bracelets like the stacks we're liking so much!
The search for the perfect hobo bag is over! The Philadelphia Double Entry Hobo by American Leather Co has space to hold everything you need to carry but it's not too huge for an everyday purse to carry. It has two large separate compartments, a spacious zippered pocket divider, and interior pockets to keep everything organized. It stays closed with a magnetic snap to help keep your items contained and yet still easily access everything inside.
The Philadelphia Double Entry Hobo is made from authentic, high quality, soft American leather that's durable and will last! I love the beautiful details on the Cafe Latte Tooled color, it's just enough detail to add interest and style, but not overstated so it won't go out of style. The single 8″ drop strap makes it easy and comfortable to carry in your hand or on your shoulder. Shop American Leather Co for other purses, bags, and accessories to find the perfect style for her.
She'll love the darling digs at Tara Lynn's Boutique! They have darling styles that are unique and right on trend with colorful tops, gorgeous dresses, bottoms with a great fit, and more! We're loving this Ribbed Flutter Sleeve Top. It's flattering, no matter your size, with little details that make it really stand out. The pretty coral color is in style and the ribbing adds interest while hiding extra curves.
Or try the Warmer Weather Lightwash Cropped Jeans that have so much texture! With a cute rolled cuff and scuffed up in all the right places. These jeans can take you through the summer and all your outdoor events. Tara Lynn's Boutique is a great woman-focused clothing site that has styles to fit every shape and style with one of a kind pieces you'll fall in love with!
Which of these thoughtful mother's day gift ideas would you love most?