What's your favorite part of the holidays? The lights? Gifts? or maybe the food? I love the experiences together with my kids for the holidays. Getting into the kitchen with them to make fun holiday treats is one of those experiences that I love! But, in order for it to stay fun and not stressful – it has to be quick and easy! One of the treats that is always fun to make is frosting Christmas Trees on graham crackers. Let me show you how to make them along with a simple vanilla buttercream frosting recipe!
This post is sponsored by Lunchbox. All opinions are my own.
Vanilla Buttercream Frosting
3/4 cup I Can't Believe It's Not Butter!® Spread
6 cups confectioners sugar
1 Tbsp. vanilla extract
You'll also want graham crackers, sprinkles and plain M&M's.
Beat I Can't Believe It's Not Butter!® Spread in a medium bowl with an electric mixer for about one minute, until light and creamy.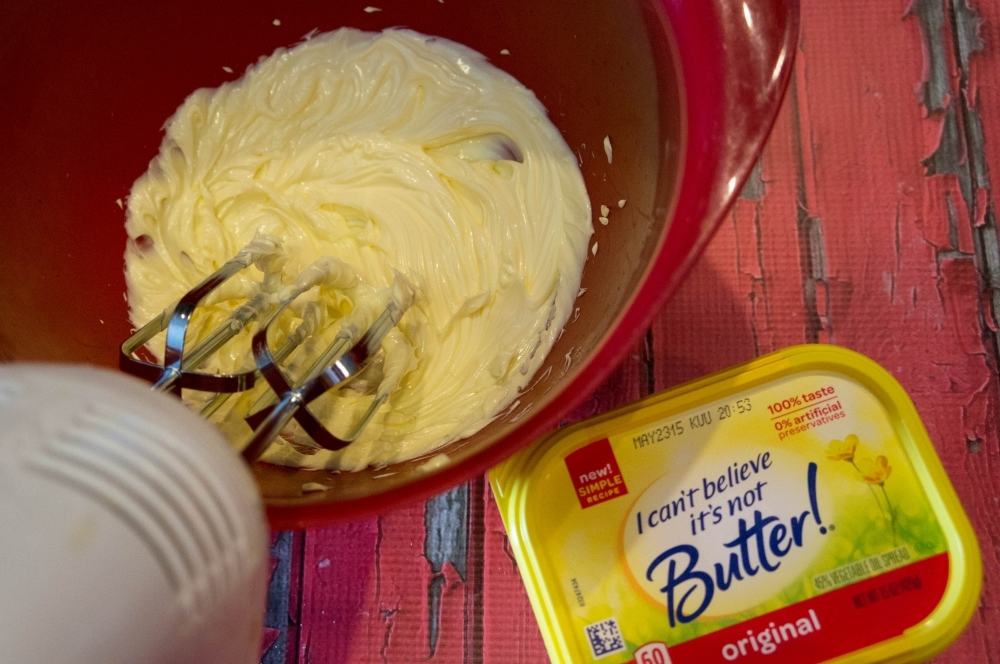 Gradually add confectioner's sugar and beat on low speed until blended. Add vanilla and beat until light and fluffy.
Scoop frosting into a ziploc bag and cut off the tip to make a pipping bag. Squeeze the frosting onto your graham cracker, slowly moving back and forth to create a tree slowly going wider as you move down.
Top with sprinkles while your frosting is still soft and add a yellow M&M on top as your star.
What's your favorite Christmas treat?