Looking for creative ways to spruce up your child's bedroom on a dime? Try creating a fun focal point that showcases your kiddo's interests and personality. Whether you are looking for something plain and simple or pink and frilly, you'll love these creative children's bedroom decor ideas.
I received Ace Furniture in exchange for this post. Regardless, all opinions are my own.
Creative Children's Bedroom Decor
Let's Go Fishing: Paint the letters of your child's name and super glue fishing wire to them. Hang a fishing rod or cane pole to the wall where you want your focal point and make sure it is secure. Hang the letters from the pole with the fishing wire. You can stagger them or keep them in one straight line. This goes great for any nautical or fishing themed bedroom.
Baby Bloom: Paint a tree from the floor up the wall and even extend branches onto the ceiling. Paint a few leaves on the branches and then use lightweight paneling nails or thumbtacks to secure large, brightly colored fake flowers to the branches of the tree. These will make a 3-D look that is definitely a wow-factor.
Rustic and Simple: If you like the simple look, coming up with a focal point can be hard. Try painting the wall a different, yet complimentary color, to the other existing walls. Then, add in a wrought iron decal of a fleur de lis, star, or even a cowboy boot or horse. If you don't like the wrought iron look, make a sign from old wooden pallets. Paint each board a different color, but stay away from pastels for a rustic look. On each board, paint something about your child (like the date you found out you were pregnant, the date you found out gender, birth date, and other memories). Hang this on the wall and add a picture on either side, framed with plain wood.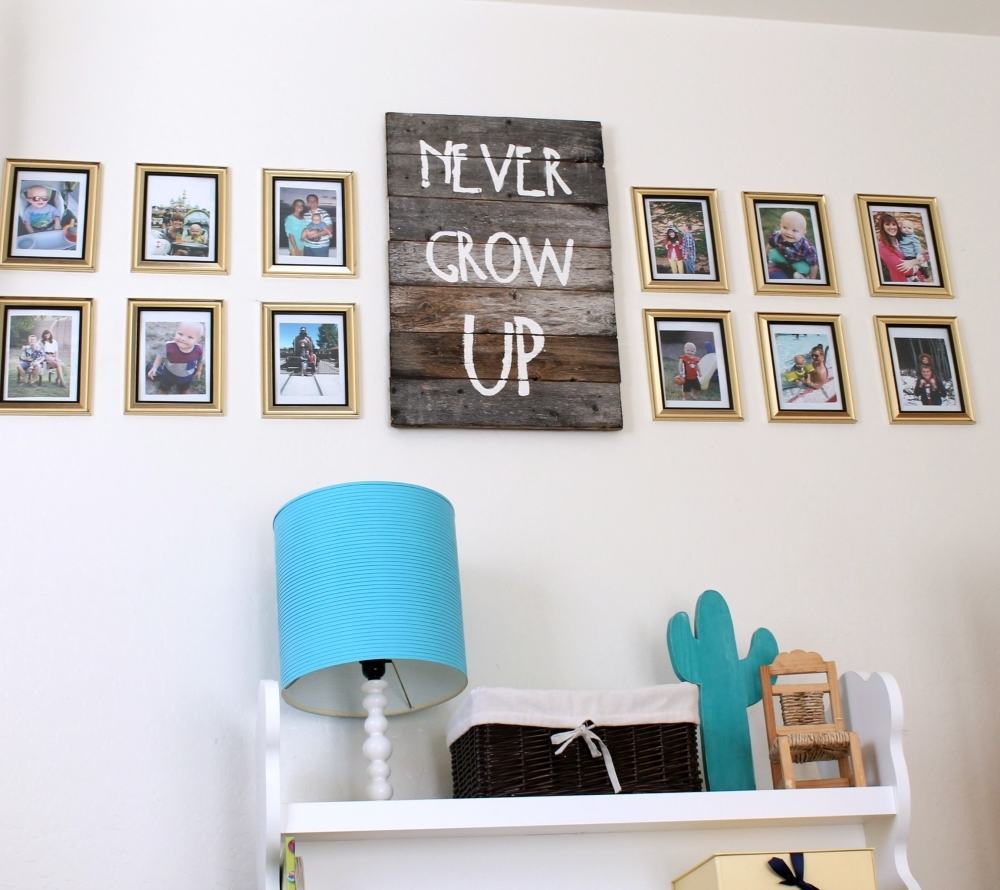 Creating a focal point for my son's room, I decided to stick with a "rustic and simple" theme. Because I didn't have a lot of money to spend on this project, I decided to head to the dollar store to see what I could find. Purchasing 12 $1 frames, I created a picture collage of some of my favorite memories of my son. Arranging them in this geometrical pattern, I created a simple and rustic backdrop for my son's room (for only $12). This focal point wouldn't be complete without Ace's Mobile Double Sided Bear Bookcase.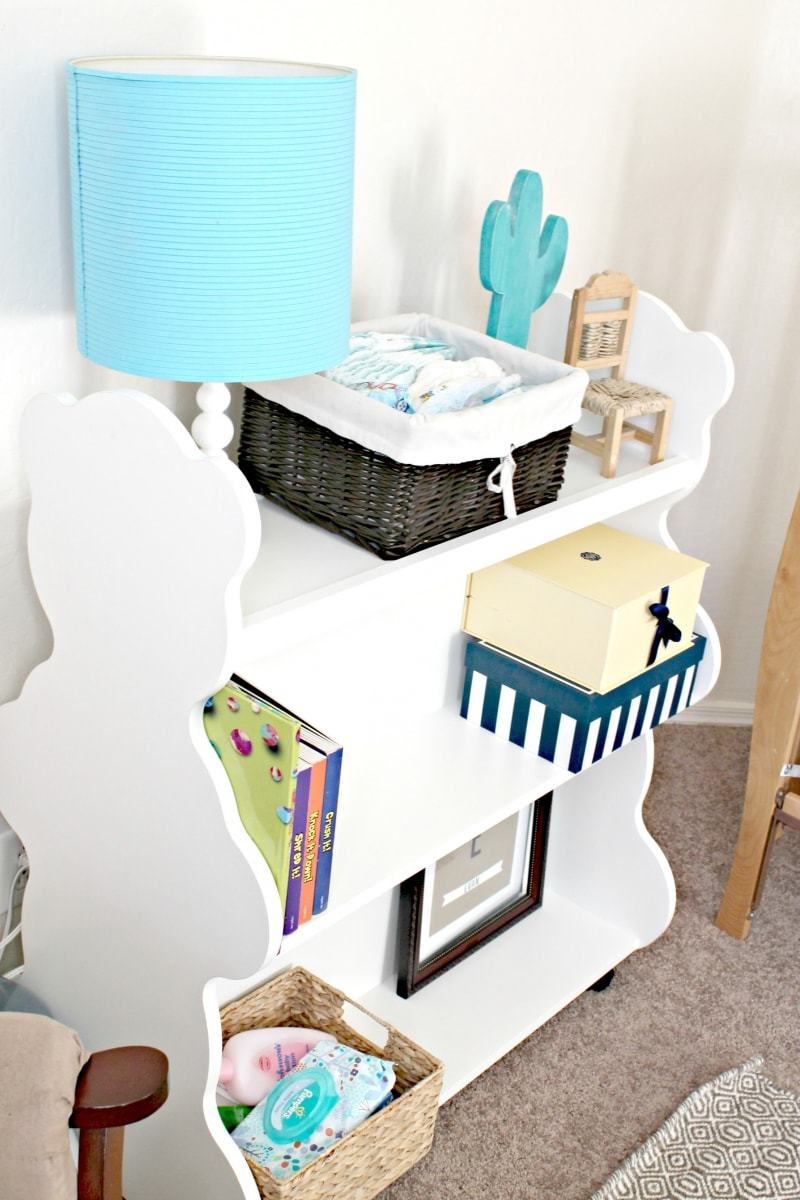 Not only does Ace's Bookcase help create the perfect focal point for my son's room, but provides an abundance of storage; its double sided design is absolutely to die for. I was kind of worried that the double sided design would create added bulk, but it doesn't! Because of the cute bear design on the sides, I am able to store and hide items quite easily. The wheels on the bottom of the bookshelf make mobility a breeze. I wasn't quite sure where to put this bookshelf, so I moved it a few times. Thank goodness the wheels allow for easy movement! I'm so glad I could use Ace's Mobile Double Sided Bear Bookcase ($299) to help spruce up my son's bedroom.
Looking to redo your child's room? Ace Baby Furniture provides the perfect way to combine incredible storage and design.
What's your favorite children's bedroom backdrop?