In keeping with our Christmas in July theme, this week we have a great piece of Holiday Decor. These JOY Wooden Letters will look great on a book shelf, on top of a cabinet, or on display in any room of the house. You can use this same idea to create other words for the holidays or even year around decor.
Holiday Decor – JOY Wooden Letters – A Mom's Take
Supplies:
1 board – 1″ x 6″ x 8″ (You can use any size you'd like, however)
1 wreath (again, sized however you feel looks best with your other letters)
1 strip of wood approximately 1 1/2″ wide x 6″ long for the upright of the Y
2 strips of wood approximately 1 1/2″ wide and 6″ long cut at an angle for the v of the Y
2 Wood Screws
Paint
small paint brush
For the wood pieces, I wanted an aged and weathered look so I used pieces of wood from a pallet that had been stored outdoors. I love the colors that the wood has changed to just from the weather.
Instructions:
Begin by painting the letter J onto the board. I used white paint and used a brush to freehand the letter. You can also use a stencil if you feel safer.
The O is simple and will require no extra work as the wreath will simply sit between the J and the y.
For the Y, you will attach the two angle pieces of wood to the straight strip of wood using the wood screws. Be careful when attaching them to not split any of the strips. If you'd like you can pre-drill the boards to make this less likely.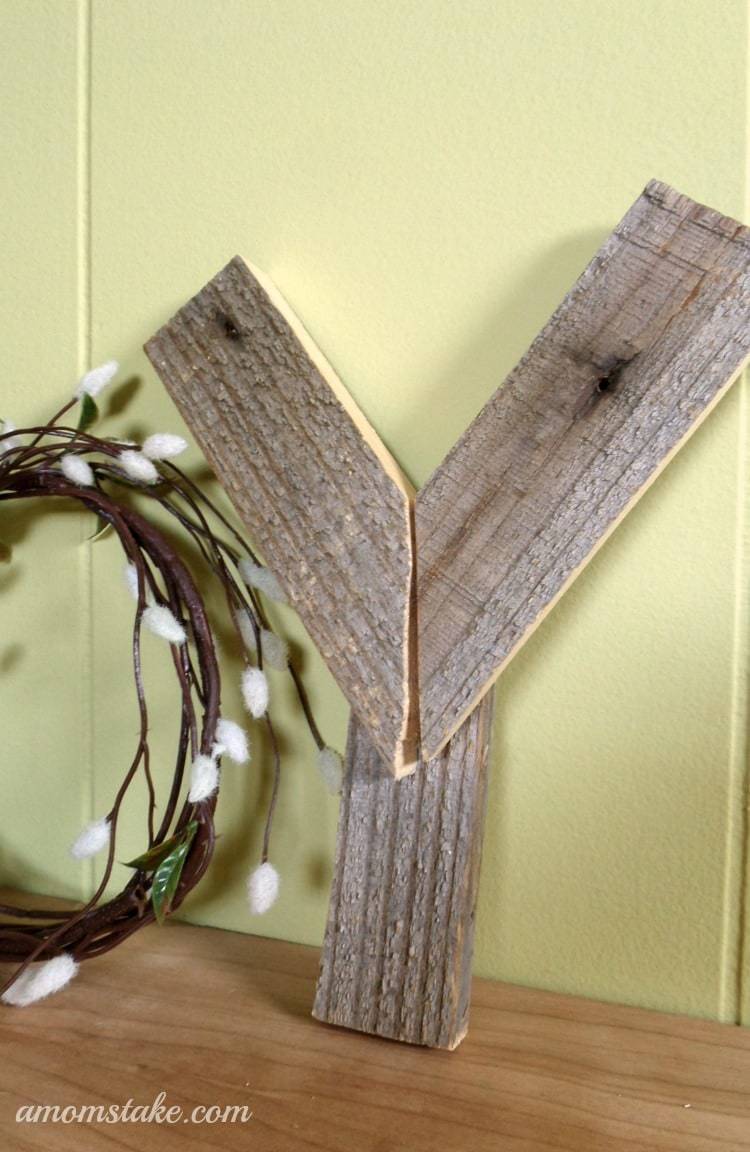 You can use paint or stain to add aging to the wood or use a hammer to add distressing. I really liked my simple weathered wood and chose to leave it as is.
When your paint is dry on the J, the set of letters is ready to set in place! Simple yet beautiful Holiday Decor.
Do you have any DIY Holiday Decor pieces you're working on?