I received compensation for this post. The opinions and experience using Coinstar are my own.
Did you know that, "Around $10 billion in loose change sits idle in American households" –Coinstar Coin Facts. That number is staggering to me! How much money do you have around your own home that you could turn into cash or a gift card and exchange those coins for something that can improve your home! You might recall that before summer hit, we completely cashed out our huge jar of coins. We nearly never pay with cash and when we do, our boys are always eagerly asking for our coins. Still, Our wide coin jar had over an inch deep of coins and we were ready to turn them in!
We took our coin jar along with us on our weekly grocery trip as they have a Coinstar kiosk at our local Safeway store. It was really easy to cash in our coins by mutli-tasking our stops since we head to the store weekly already. We started out our shopping trip by heading to trade in our coins first. My 5 year old was a big helper and it was a great opportunity to talk to him about money and the value of coins and savings. He loved pouring in the coins and pulling up the lever to move the coins along to be counted.
The Coinstar machine is super easy to use that once I showed him how to use the coin tray, he took over and did all the pouring and work for me. My son kept telling me, "it's eating all the coins" and laughing about the fact that the coins were disappearing and clanging their way down the different sorting paths inside the machine.
When all the coins were sorted, we had our coins converted onto a Home Depot gift card! Coinstar offers a variety of gift card retailers to choose from and choosing to cash out your coins onto a gift card gives you the full value of your coins – you pay no fee!! We have been working on a lot of home projects lately like our small bathroom design and we are hoping to add a backsplash in our kitchen soon. That means we are often at Home Depot, it was the perfect option for us.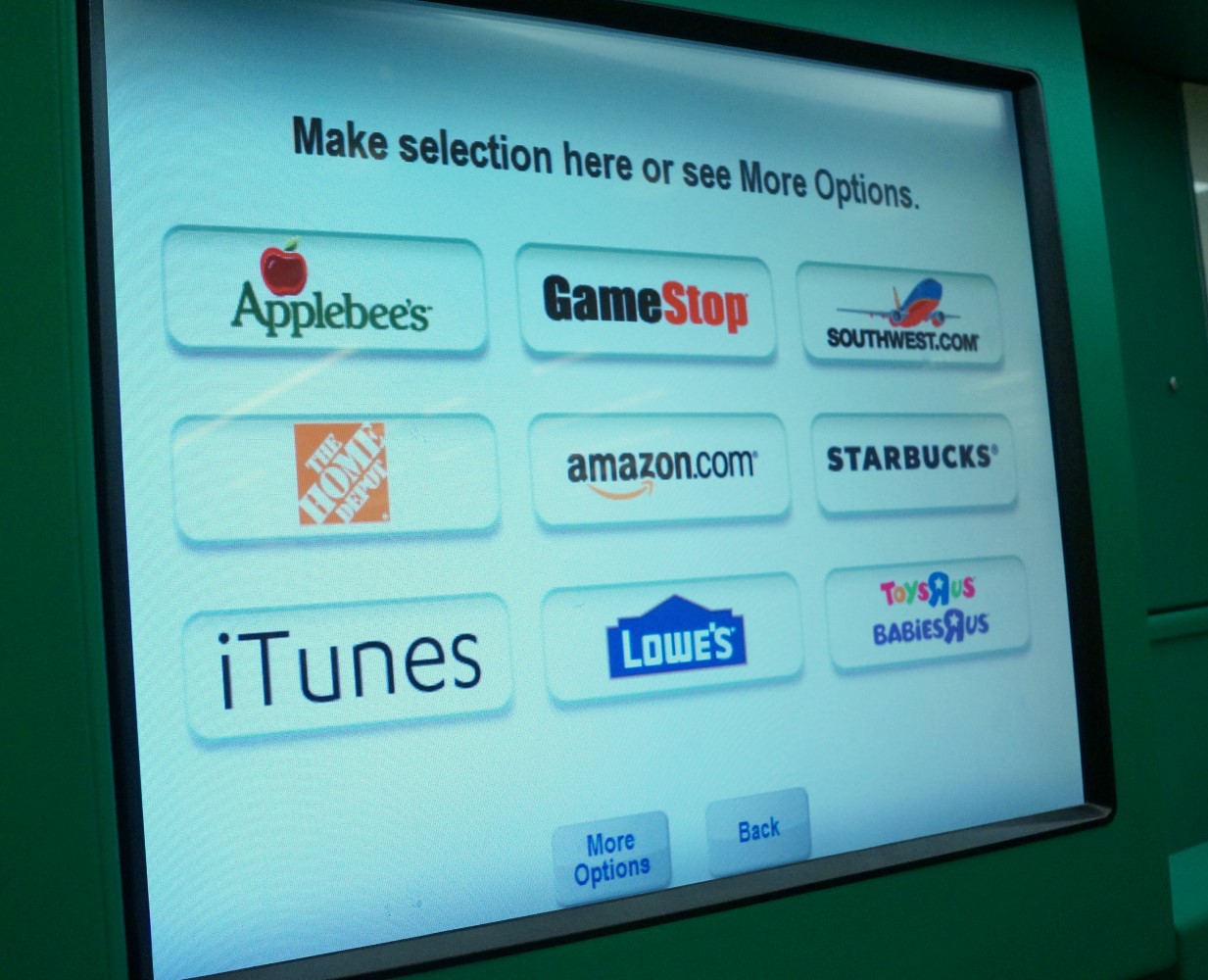 Home Depot is one of the newest additions to Coinstar gift cards option along with GameStop, Applebee's, and Southwest Airlines. These four new options bring the total gift card retailers up to 17 choices including Amazon, iTunes, Starbucks, Toys R Us and others. How awesome is it that you can turn in your money jar and come out with a gift card to places you already shop!
So, what are you waiting for? Bring your coin jar in and turn those coins into Christmas presents, new apps or tunes, or whatever it is you shop for most!
Do you have coins sitting around? What gift card would you pick?