My family and I love to travel as it's a great way to spend quality time together as a family and really get to relax and have some fun! We travel usually 2-3 times a year so we have been to quite a few locations.
Though we have been to many places, my ideal place to escape to with my family is San Diego. It's a short 6 hour drive from Phoenix which make it really inexpensive to get there and no long flight to have to keep kids occupied during. Of course, the drive can be difficult with kids, but we will usually get most of the driving done during a nap or night to make up for that. The last time we went there we were sure to visit the San Diego Zoo, which was an awesome zoo! It is huge which does mean a lot of walking, but also means the areas for animals are large and spread out. They whole zoo makes you feel like you are there in a more natural setting with the animals as there are hills and trails and tons of trees!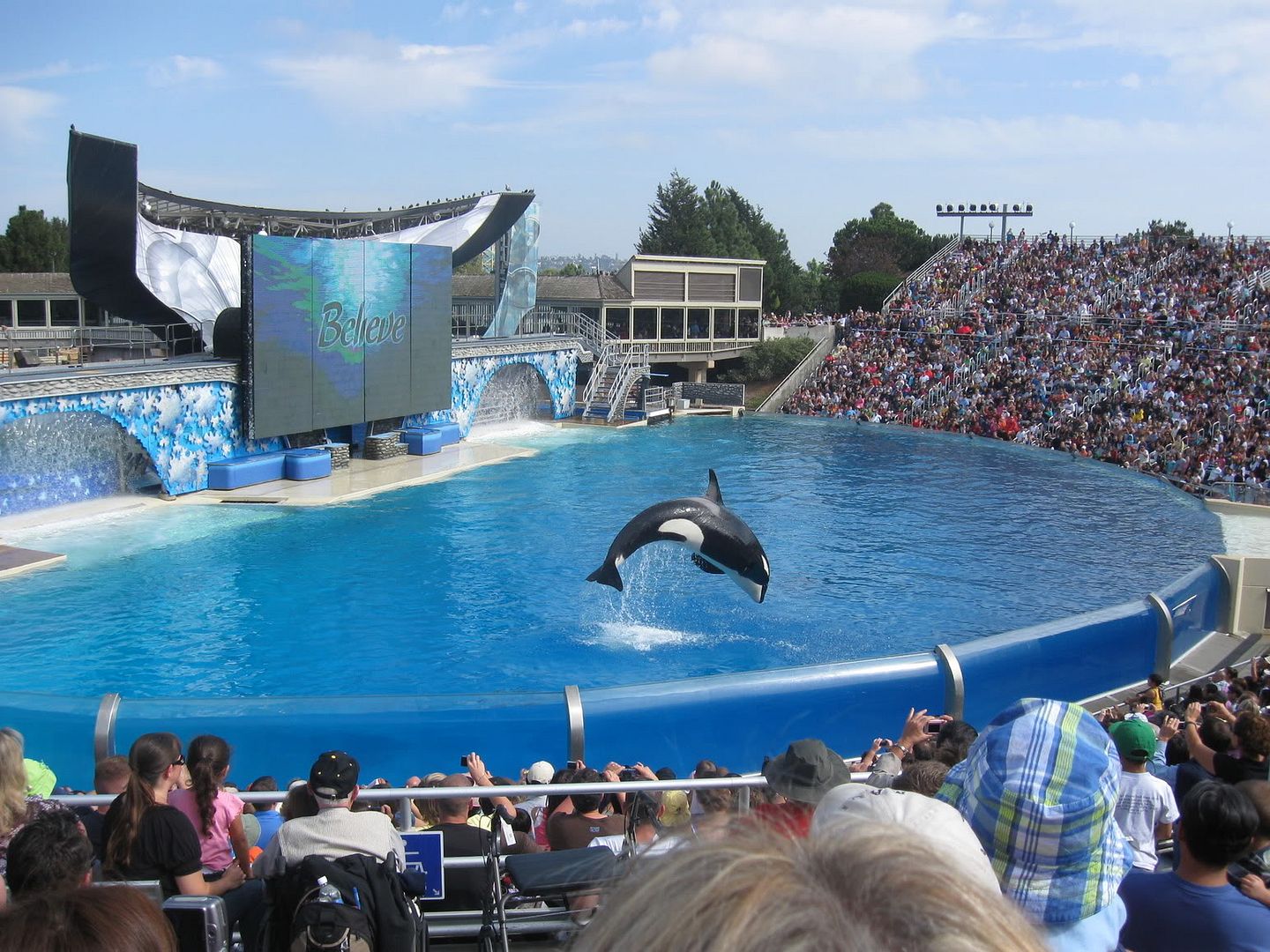 We also got to go to Sea World which was SO much fun with the boys! My 4 year old loves whales ever since watching Free Willy one time. He was so excited to see one live and watch him jump and flip and splash the audience! It was the highlight of the trip for him! Of course we also spent time at the beach and my husband and I went snorkeling in La Jolla where there are 4-5′ long sharks that swim just a foot to 10 feet below you! They are amazing and extremely scary as you first start snorkeling! They have very small mouths though and are not aggressive to humans.
The next time we travel to San Diego we plan to spend 2 or 3 days at LEGOLAND California. My boys are both really getting into Legos and I think this theme park just looks so creative and fun. I absolutely love theme parks and I have had to miss out on the real rides the last few times we have visited a park since I had been pregnant. I'm hoping we can make a trip sometime this spring or summer before any thoughts of another child begin. We also would love to visit the Mormon Battalion Historic Site which is a free attraction is San Diego and has a 40 minute tour. I'm really interested in learning all about the History of the Mormon Battalion as they marched from Nebraska to San Diego.We also want to take a trip out to Catalina Island while we are near there to do some snorkeling and/or scuba diving. I have heard there is some really great scuba spots there off of Catalina Island.
What great family getaway locations have you been to and loved? I would love to hear suggestions for our next family trip!
*I wrote this blog post while participating in the SocialMoms and Alamo blogging program, for a gift card worth $50.