Let your children get in on the holiday spirit by practicing writing these perfect Christmas themed words on our latest free holiday writing practice sheets! You'll get a handwriting worksheet and a cursive practice sheet with words perfect for Christmas like Santa Claus and Merry Christmas. BONUS: They'll be practicing spelling without even realizing it!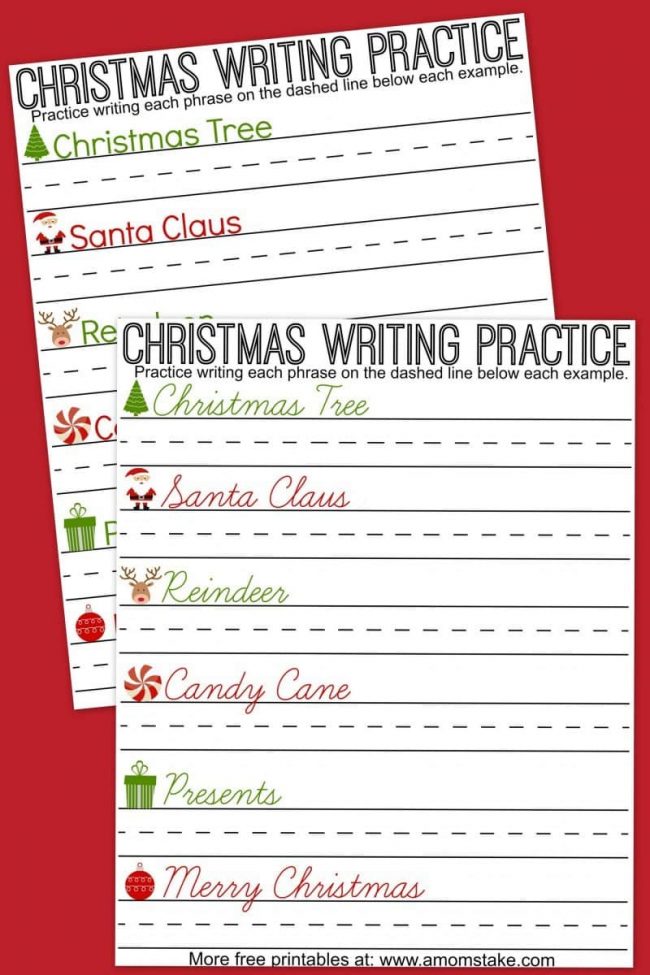 To download this Christmas Writing printable worksheet, just click on the link below. The link will automatically download the free word document which you can print or save for later. You are welcome to use this printable for your own personal use. If you want to share the document, just direct your friends, students, or whoever else back to this post for them to grab their own free worksheet!
We use this Crayola Dry-Erase Activity Center to let my children practice over and over again without having to print the same sheet a bunch of times. Plus, my kids think it's more fun to write with a dry-erase marker and erase their work, too.
We hope your family finds practicing their handwriting more fun (and less like work) with these two fun, free handwriting worksheets! Leave a comment below if you have any feedback. Plus, watch for more free cursive + handwriting worksheets coming up for each of the holidays.
For more Christmas and winter ideas, visit a few of my favorite bloggers: