One of my all time favorite combinations is chocolate and mint together! I absolutely love anything chocolate mint! While I was thinking about making our favorite rice krispie treats one day, I saw my bag of Andes mints and thought, why not?
These Chocolate Mint Krispies turned out fantastic, I prefer them over the original by far! Plus, they are still just as easy to make.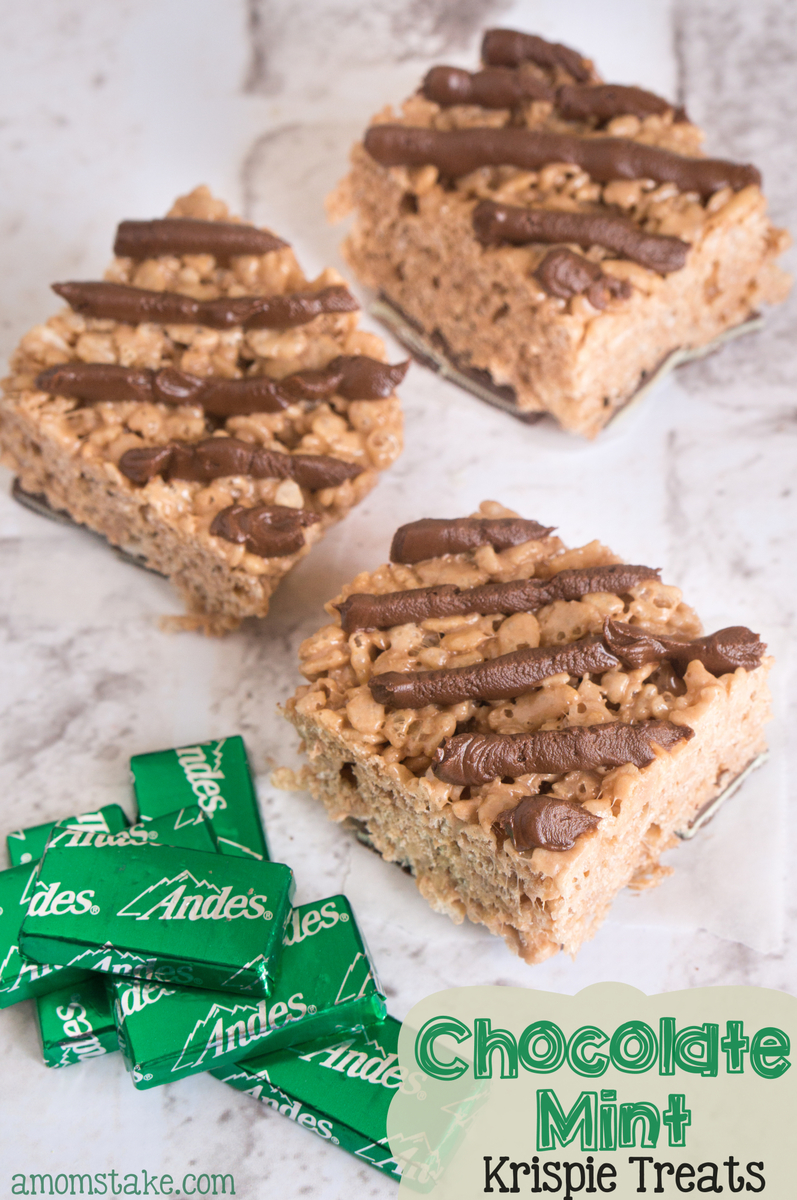 Chocolate Mint Krispie Treats Recipe
Ingredients:
1 bag of Marshmallows
3 tablespoons butter
1 bag of Andes Mints
6 cups Rice Krispies
Start by melting your butter in a medium sized microwave safe bowl, approximately 30-45 seconds. Next, you will add your marshmallows and 10 unwrapped Andes mints to the bowl and mix to evenly coat with the melted butter.
Return the bowl to the microwave and cook until melted, stirring after ever 45 seconds. It will take 2-3 cycles to melt your marshmallows and chocolate.
Once melted, add your cereal and mix until well coated.
Next, layer Andes mints on the bottom of a pre-sprayed 9×13 baking dish. Pour the cereal mix into the dish and then press it smooth and flat to create evenly sized treats.
If you want to go an extra step, melt Andes Mints in a small baking dish, stirring every 30 seconds until melted. Scoop your melted candies into a sandwich sized ziploc bag. Cut off a very small tip at the end of your bag and press at the back of the bag to apply pressure and evenly spread your chocolate. You can make stripes, polka dots, write something, or whatever you choose.
Cut your Chocolate Mint rice krispie treats into squares and serve. Keep extras in a sealed container to keep them soft and fresh longer.
Come see our St. Patrick's day themed Lucky Charms Krispie Treats recipe, too!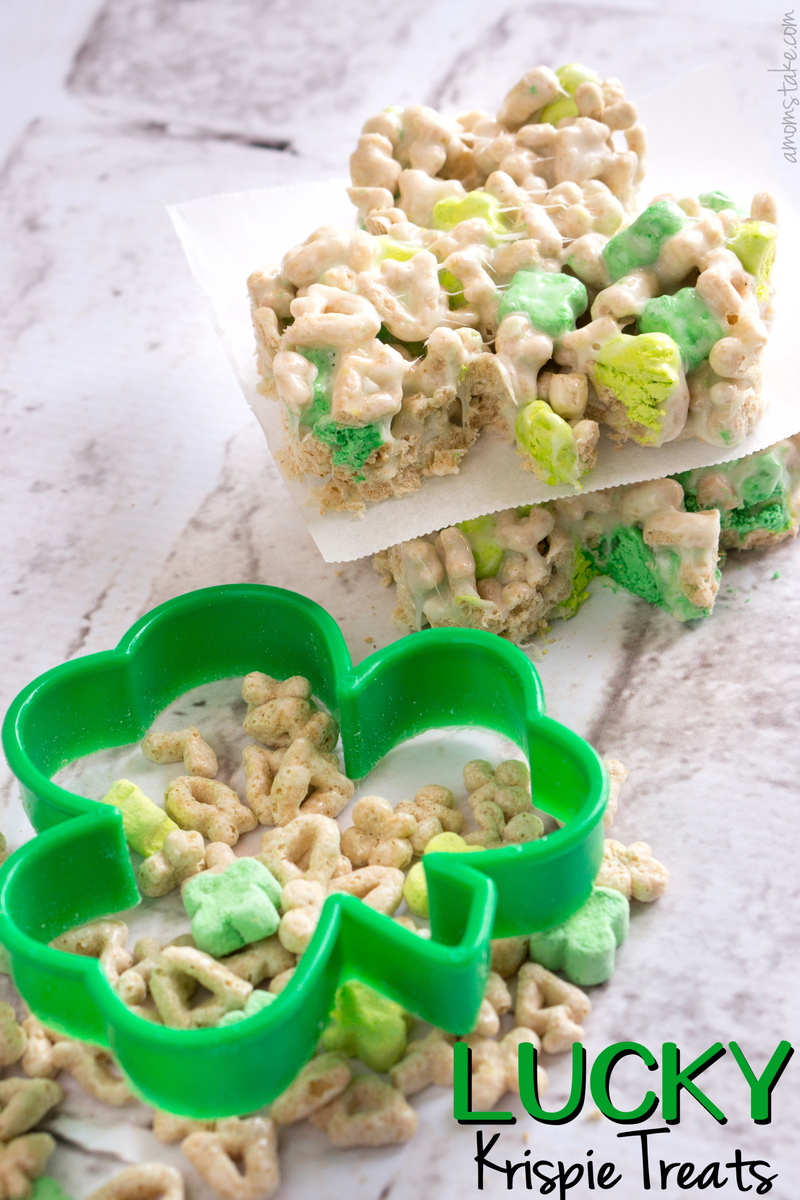 Have you ever mixed up the classic Rice Krispies recipe?