St. Patrick's Day is an excellent time to try and catch a leprechaun! Kids will love this simple and inexpensive game that will get them in the St. Patrick's day spirit and even net them a couple of treats!
You don't need a great deal of supplies, in fact everything you need you probably already have around the home. Take a peek below at how to make your own St. Patrick's Day leprechaun trap so you too can try to catch a little "luck of the Irish." It is so fun!
DIY St. Patrick's Day Leprechaun Trap
Supplies needed:
Yard stick
Clothing hamper, box, or large basket
Gold tinsel
Gold chocolate coins
Black pot (optional)
We were able to find all of these supplies around the house with the exception of the gold chocolate coins. You can find a bag at most retail stores for under $2.
Directions:
1. Begin setting up your leprechaun trap by turning your hamper, box, or basket over.
2. Prop the yard stick under the box so that half of it is raised. This is where you leprechaun will want to climb in!
3. Have the kids lay gold tinsel in layers under the basket. This will look like gold to leprechauns creeping around, hopefully tricking them to fall into your trap!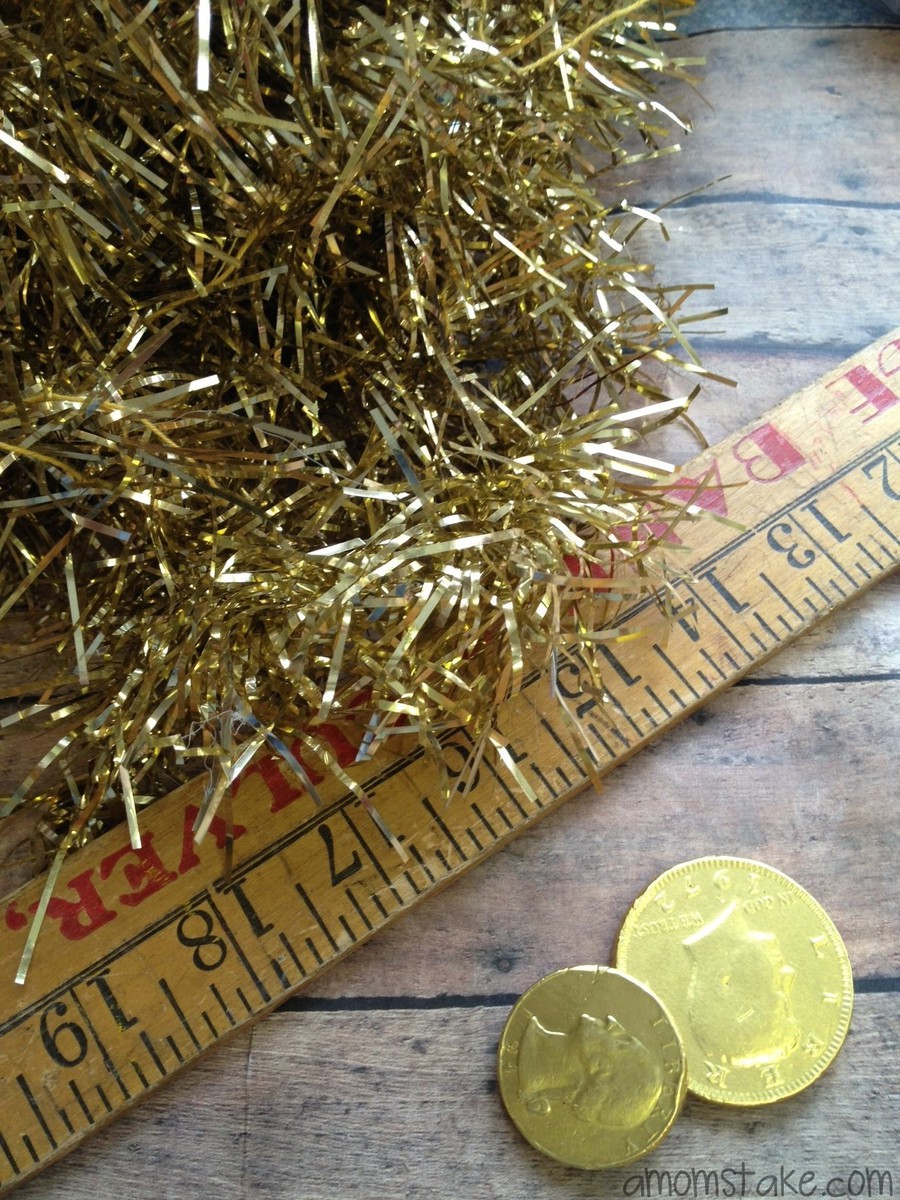 4. Now, send the kiddos to bed. Let them know that leprechauns won't come around if they know people are up and watching for them.
5. Remove the gold tinsel and replace it with the gold chocolate coins. If you have a black bucket or something similar the coins can be placed in it. Otherwise, just on the floor is fine too. Remove the stick and lower the box over the candy.
6. When the children wake, have them check their trap. The box will be down and when they lift it up, they will see the gold chocolate coins!
The sneaky leprechaun will have evaded them, but in his hastiness he left some sweet treats behind. Kids will love setting this trap and seeing what the leprechaun leaves, so give this fun and frugal St. Patrick's Day leprechaun trap a try. It is a family friendly activity you won't want to miss out on.
Do you have any fun St. Patrick's Day traditions?