My kids love Cheerios. A deep, long-lasting, buy them in bulk kind of love. We honestly go through two boxes of Multi-grain Cheerios a week. My son would eat them for all of his meal if I would let him.
I was provided Cheerios Protein and compensation in exchange for this post. Regardless, all opinions are entirely my own.
There is just something to be said about Cheerios being a comfort food. We love to eat a bowl on a hot summer day (99% of the year here in Az), the cold milk makes it the perfect light snack! Needless to say we were beyond excited to see this bright yellow box at the store the other day: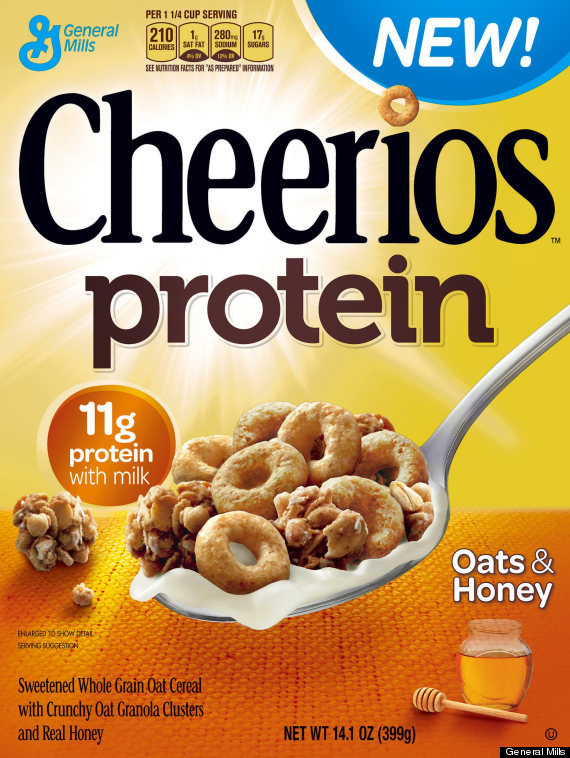 Cheerios Protein is brand new from our favorite cereal makers. These babies are made with 100% whole grain, with milk you get a whopping total of 11g of protein, 23g of whole grains, and 13 vitamins and minerals from them! Paired with crunchy granola and a drizzle of honey this cereal is so yummy! My whole family agrees too!
Anyway, we had the chance to try a few boxes and the first box was gone so quickly, I wanted to come up with a way to stretch that goodness out a little bit with our second box. We ran to the store in search of some ingredients and got started on our new favorite snack mix that is packed with taste and give my kids that little energy boost they need in the afternoon!
For this tasty recipe you will need:
1 box of Cheerios Protein Oats & Honey Cereal
1 bag of banana chips
1 bag of Mini Marshmallows
1 bag of Peanut Butter Chips
1 bag of Apple Straws
Here comes the super time consuming and involved directions:
Step 1: Pour all ingredients in a large bowl.
Step 2: Try to keep little fingers from snitching.
Step 3: Stir.
Step 4: EAT!
This stuff is so addicting and yummy! My kids have begged for it all week! I store mine in a big ol' resealable bag. It's a snack I can feel really good about my kids eating and if I really wanted to I could leave out the marshmallows to make it really healthy. But, a life with out marshmallows? Come on! Think picnics, park trips, after school snacks, or family movie night treats!
My family is totally in love with Cheerios Protein and I think yours will be too! If you see that giant yellow box, snatch one up, you won't regret it!
Want to try it? Leave your Twitter name with your comment and we will randomly choose one to send a box to!