It may seem like it is too early to be talking about Holiday Crafts but if you do a little bit of your Christmas projects along the way, you won't have quite so much to do come December. Making this adorable Yarn Wreath now is like Christmas in July! This wreath is easy and fun to make and requires only a few supplies so it is a very affordable craft to make.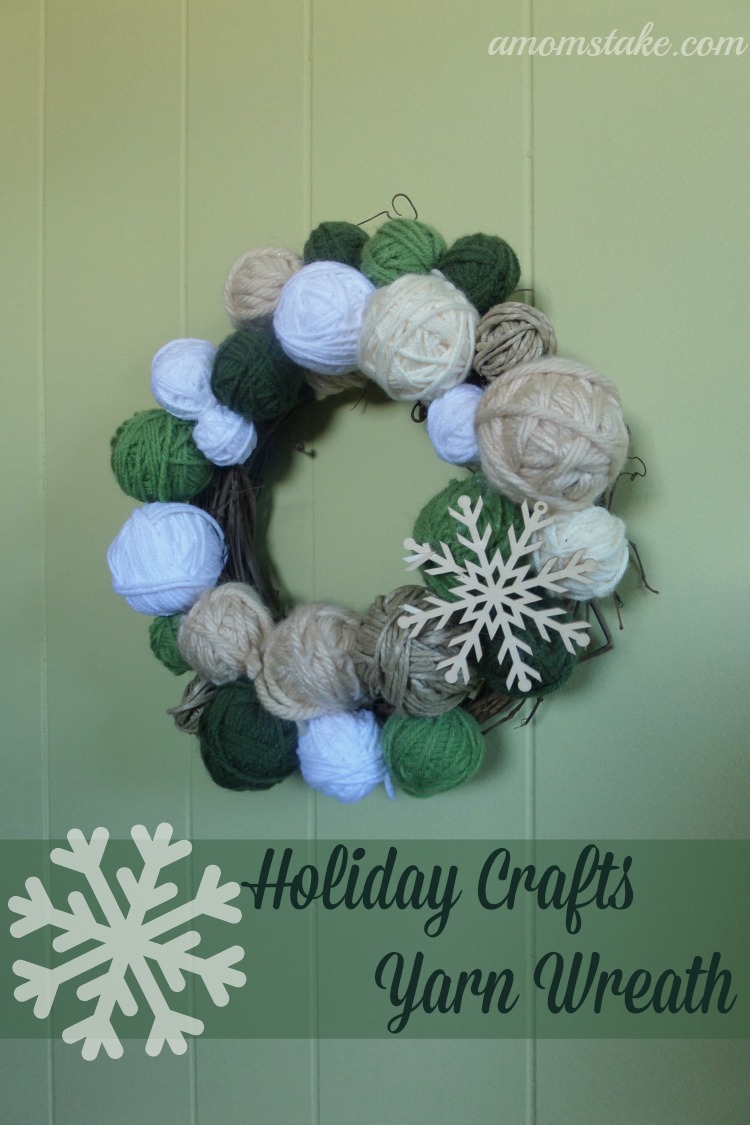 Supplies:
small grapevine wreath
3 – 4 colors of yarn and twine
balsa wood snowflake or other simple ornament
hot glue and glue gun
Instructions:
Begin by selecting several colors of yarn and twine. You will want to make many balls of yarn in lots of different sizes to give the wreath lots of color and texture.
To make a yarn ball, you will simply start by knotting the end of your string of yarn and wrapping the yarn around the knot until a small ball forms.
Continue wrapping the yarn around and around until an actual ball forms. You'll want to change directions regularly to make sure the ball turns out even.
When the yarn ball reaches the size you desire, cut the yarn and tie the end in a tight knot around one of the strings of the ball.
Repeat these steps until you have created several yarn balls in many sizes and colors. Kids love making the yarn balls so this is a great part of the project for them to get involved!
When you've created all of the balls, begin gluing them onto the grapevine wreath using hot glue. You will want to make sure to generously cover the wreath, alternating the colors for an even look.
When you've attached all of the yarn balls, add the small balsa wood snowflake or ornament to one side of the wreath. The wreath is complete and ready to hang!
This project would even make a great gift for the knitter in your life or someone you know who crochets!
Have you started any Holiday Crafts yet?