Traveling with kids can be exhausting. I used to think getting myself ready for trips was a big deal, add 3 kids to that equation and you have a packing nightmare! Living away from our families has given me many opportunities to perfect the art of packing for kids. There are many ways to approach this task, but here is how I make it work!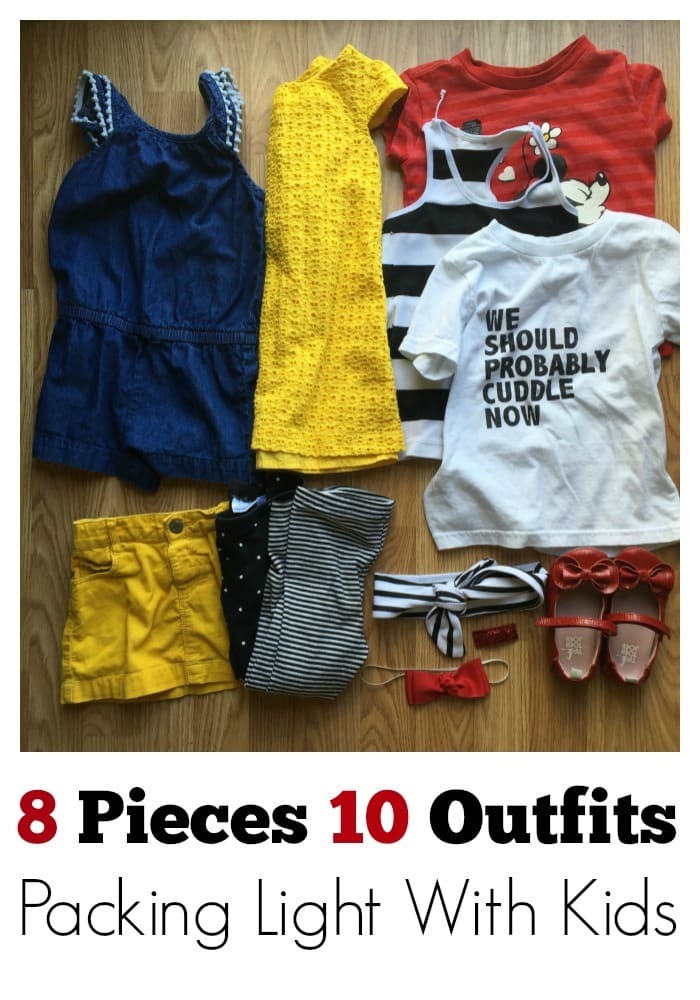 I received compensation and samples in exchange for this post. All opinions are my own.
I like to bring as few items as possible. I start with shoes. I like to pick a shoe that is super versatile. My little girl is obsessed with shoes, so she prefers something pretty. For this trip her Red Nuture Mary Janes by Tip Toey Joey were a no brainer choice! They feature genuine leather upper and shoe linings and they have a padded ankle rim and insole.
They have a velcro closure which means she can get them on and off herself, both a blessing and a curse, am I right? Don't toddlers pick the strangest places to just remove their shoes?!
But, my favorite feature is the elastic detail at the heel. It almost reminds me of newborn booties. Visually you can't even see it, but it keeps her shoes in place.
Besides being excellently made, these shoes are super comfortable. She can walk in them for a long time and I never hear any complaints. They are dressy enough to wear with a dress, but casual enough for jeans or leggings. This feature is key when picking shoes for a trip. I let their fun color guide my packing. Here is a break down of how I packed 8 items for 10 Outfits.
1- Dress
1- Romper
3- Tops
3- Bottoms
Accessories (Bows and Shoes)
From here just go crazy! When everything matches, you really can't go wrong putting together outfits! In fact, I usually just let my daughter grab what she wants to wear each day because anything she picks will match!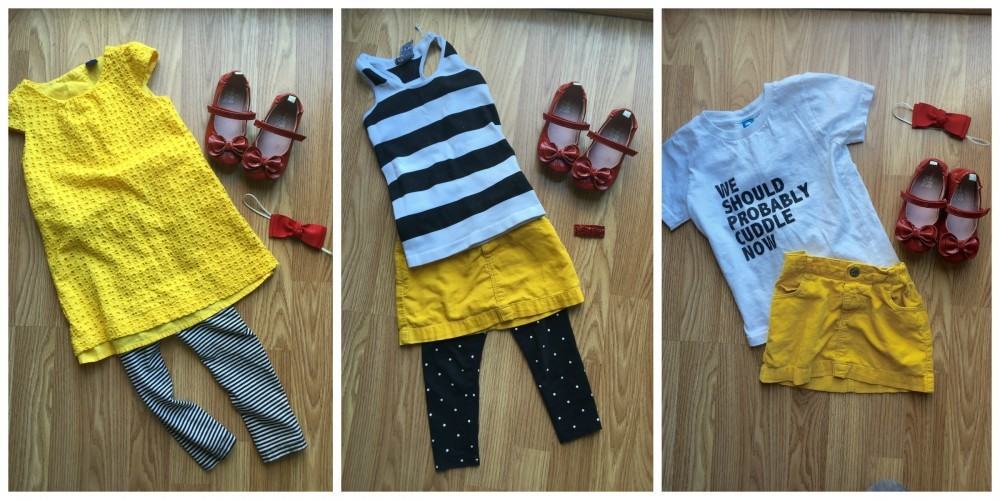 Throwing leggings under a romper or dress totally changes their look.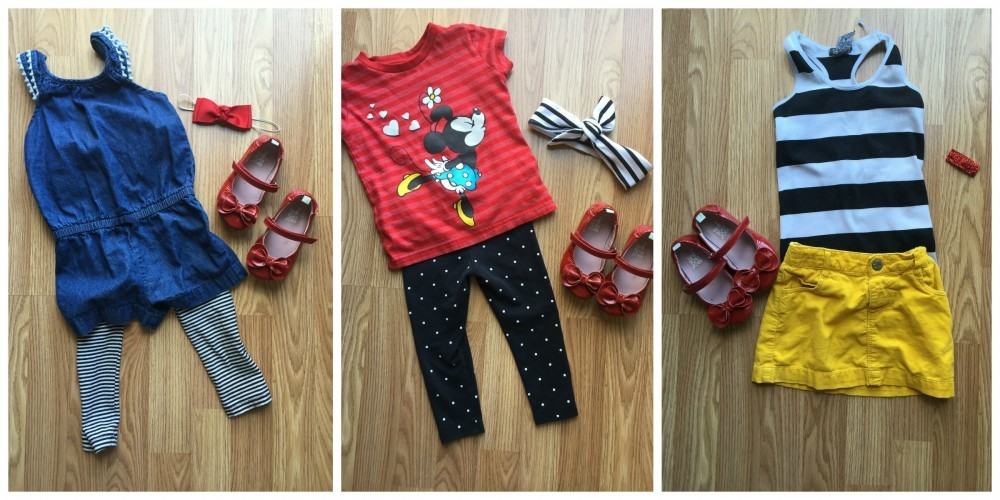 I always pick 1-2 bright colors and keep the rest of my items neutral. This makes it much easier to really make cute outfits without having to pack a ton of stuff.
These adorable outfits were all inspired by my daughters cute shoes. I absolutely love Tip Toey Joey shoes for toddlers. They are so fashionable, yet still functional. My daughter can run and jump and play hard, and I don't have to worry about her feet OR her shoes. You can find Tip Toey Joey shoes and many more at Friendly Rooster.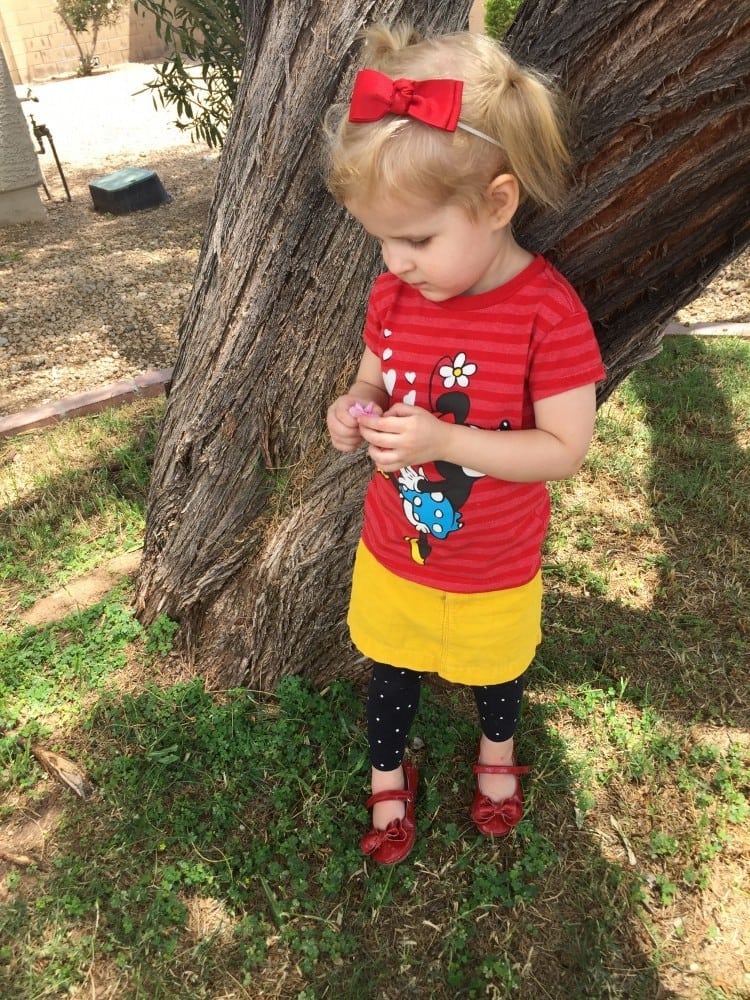 As part of an ongoing effort to help communities, Friendly Rooster will be donating brand new Tip Toey Joey shoes to US charities that benefit infants.Purchase any size or style of Tip Toey Joey shoes from FriendlyRooster, and a new pair of Tip Toey Joey shoes will be donated to a beginning walker in need in the United States. By working with charities specializing in infant care, Friendly Rooster will ensure that the shoes are used to benefit those children that need good, high-quality shoes but are otherwise unable to afford them.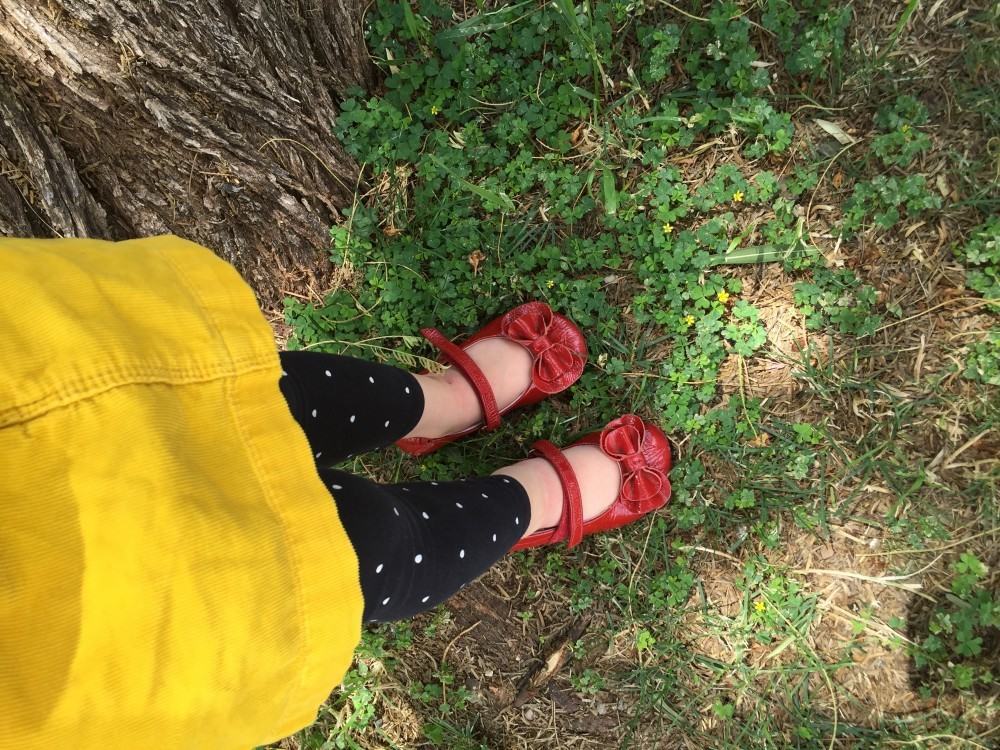 I never feel bad about supporting my shoe habit when I know it is helping kids in need! Head over to Friendly Rooster and get shopping!