You may have already created your advent calendar for your family, but do you know what to put in it? Here's a bunch of creative and unique ideas to fill your advent calendar this year! Start with a theme or mix and match some of the individual pieces to make something different different every day of your countdown.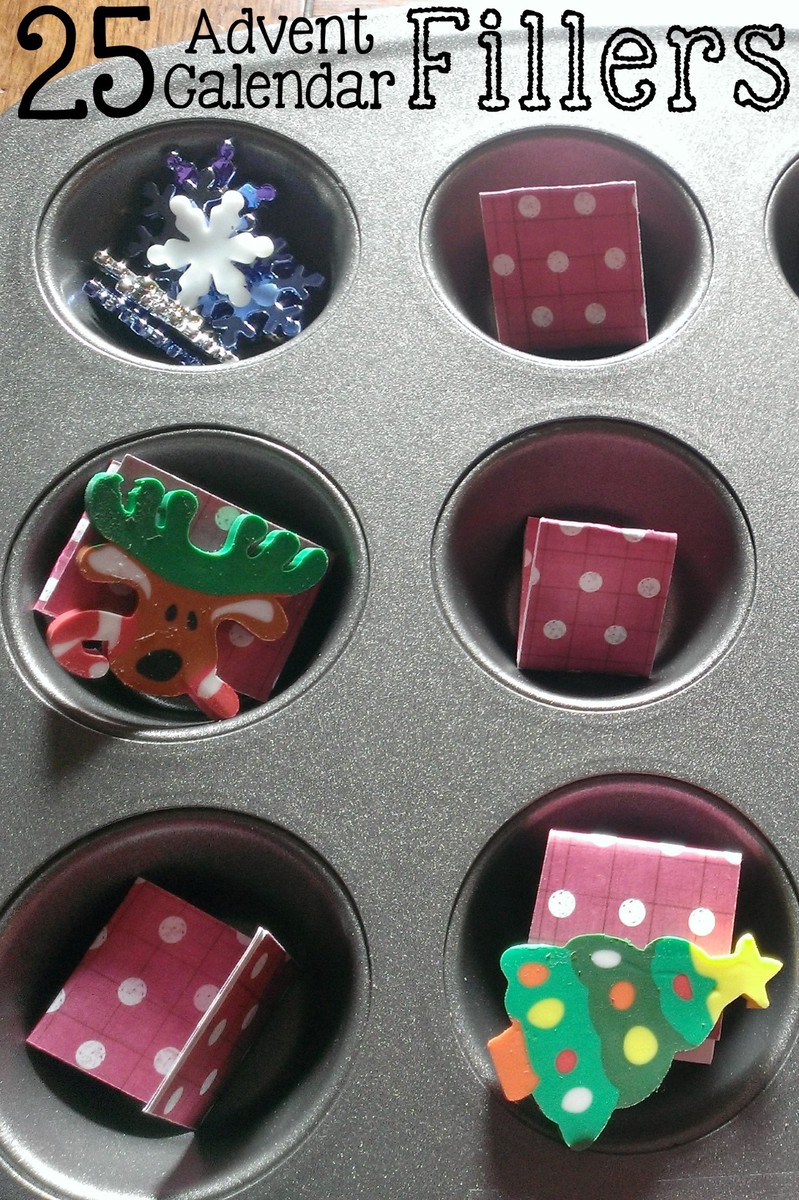 Lego pieces – add a couple small parts per day from one set and at the end of the countdown they can build their completed building set!
Hershey's Kisses – add a kiss a day, try their flavor varieties to mix things up!
Beads for Bracelet project – for little girls you can gather a collection of beads and bracelet making supplies including a clasp and threading and share parts to the project each day.
Puzzle pieces – take a 24 piece puzzle and put one puzzle piece in per day. You can use higher puzzle counts too, just add in more pieces per day.
Daily activity prompts – print out a sheet of ideas that you'd like to do this month as a family and add them to the day of your advent calendar that will work with your schedule. These don't have to be difficult tasks, think quick and easy! Check out our 44 Christmas Traditions & Activities list!
Crayons – add a different colored crayon or other art supply to each day to complete the set. You can make your own melted crayons using molds so they can fit in a small advent calendar
Art supplies – add a variety of art supplies like pom-poms, glitter, glue sticks, pipe cleaners, felt and other goodies for each day.
Baking Kit – Fill each day with items like Cupcake liners, sprinkles, sugar, and other ingredients until your recipe is ready to create!
Beauty kit – Add in eyeshadow, nail polish, chapstick, even nail decals going off of your child's age for appropriate makeup/beauty fillers.
Build a Nativity Set – Give one piece of a nativity set per day until the set is complete!
Even more Advent Fillers:
Marbles
Stencils
Postage Stamps
Art Stamps
Bubble gum
Goldfish crackers
Polly pocket figures or accessories
Hot wheels
Coins
Bouncy Balls
Army men
Candy
Buttons
Socks, Underwear, or Onsies
Cookies
Still looking for an easy and cute advent for kids? Check out the one we created this year!