I received a Samsung Galaxy S4 to review. All opinions are my own.
The Samsung Galaxy S4 is a premium smartphone loaded with everything you need to be productive and stay up-to-date on the go. I'll admit, I have been a Windows Phone user since day one, so trying to take an Android for a spin has been quite a learning curve for me. It isn't intuitive like the Windows Phones are, but it does have a million different options that let me customize the phone just the way I want it. Let me share with you my thoughts with a Samsung Galaxy S4 review! The first thing I noticed was how very fast the phone was. I could really quickly flip through the screens, load the apps, make calls, access the internet, and other services. Cricket Wireless offers 4G LTE service throughout the Phoenix valley on the Galaxy S4.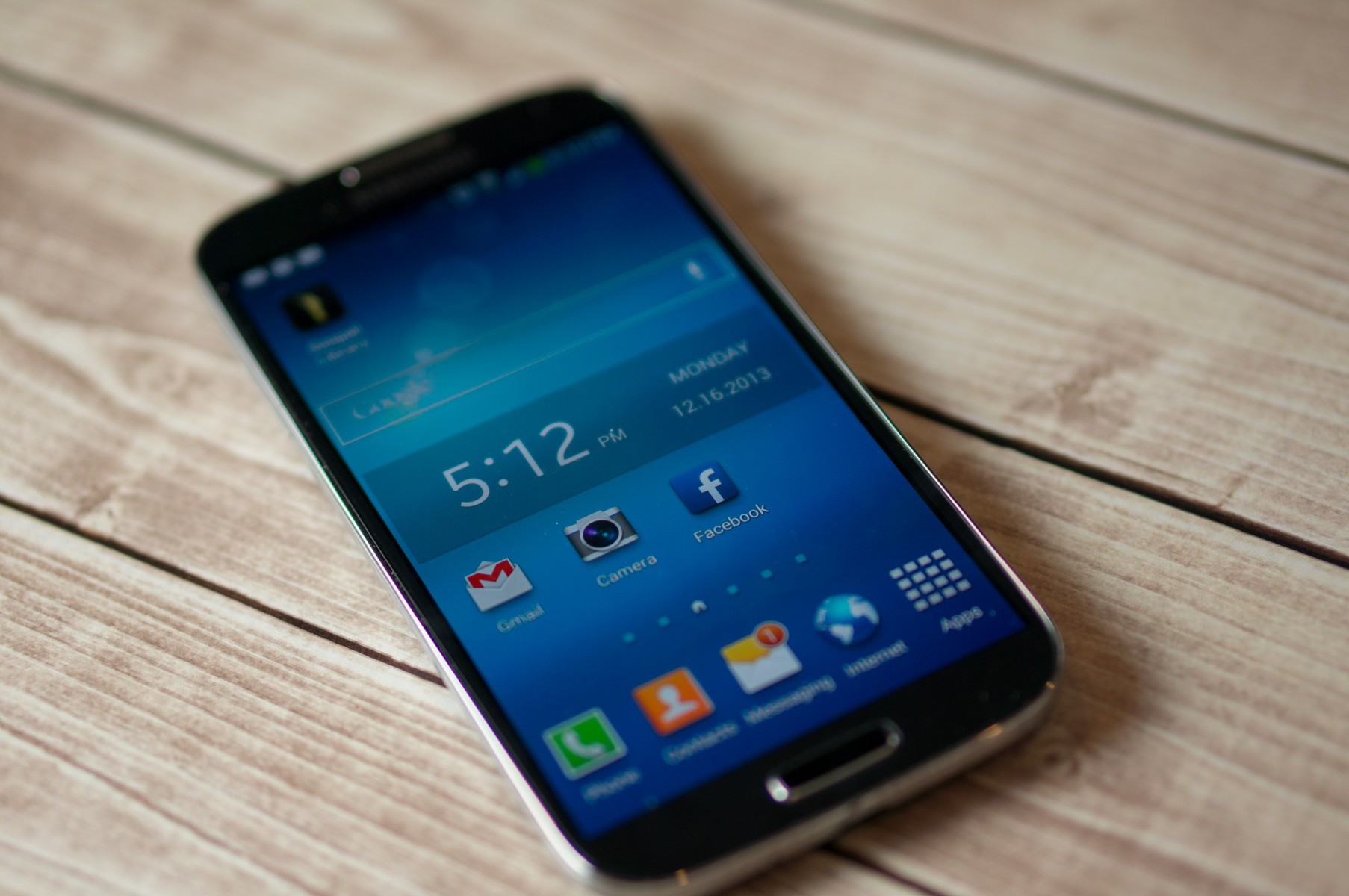 The Samsung Galaxy S4 features a 13 megapixel camera, which lets me capture all my everyday moments everywhere I go. When the phone first arrived, it wasn't connecting with my Sim Card properly so I went in to my local Cricket location. They were able to help me get a new sim card and get everything loaded properly and working. While in the store, I took a look around and compared some of the phones.
I was so surprised to see the iPhone getting smaller while most of the Android phones are just getting larger. When I put the Samsung Galaxy S4 up next to the iPhone, I felt like I had probably double the screen! The S4 isn't the largest phone out there so I can't say that bigger is best because I haven't tried the bigger phones, but I really preferred the S4 over the iPhone, the bigger screen was definitely better in that comparison. The phone doesn't feel clunky, huge or awkward and actually fits my hands perfectly and has a wide enough screen that my fingers don't hit the wrong letters on the keyboard with every stroke.
One of the awesome aspects of choosing Cricket Wireless is their Muve Music application. It's a bit similar to Pandora or you might even compare it to iTunes. However, it is a completely free service that lets you download songs and albums of your favorite artists at no charge. Yup, you read that right – free music! I was able to download a bunch of albums from one of my favorite artists, Lifehouse, and then play them right there from my phone to make my own mixes. There is not limit to the song downloads as it is all part of the service at Cricket.
If you have been shopping for a cell phone service, make sure you consider Cricket Wireless. They offer plans at low flat rates $50 a month for unlimited voice, message, and data with a 2.5GB cap on high speed usage. If you need more high speed, other plans are available. The have a variety of phones available to choose from. The Galaxy S4 is a bit pricey, but can be broken down into payments you can make along with your monthly cell phone bill. Best of all, Cricket has no contracts and coverage across the nation!
What do you think of the Samsung Galaxy S4 smartphone?