Retiring from the work force is another big step in life, and a perfect reason to THROW A PARTY! And what fun would it be without retirement party games so the whole family can have a great time? It is great for kids to celebrate this new stage in their Grandma's or Grandpa's life, and recognize what an accomplishment that is. Our family recently had Grandpa join the retiree ranks, and we had all the extended family come over and celebrate with us.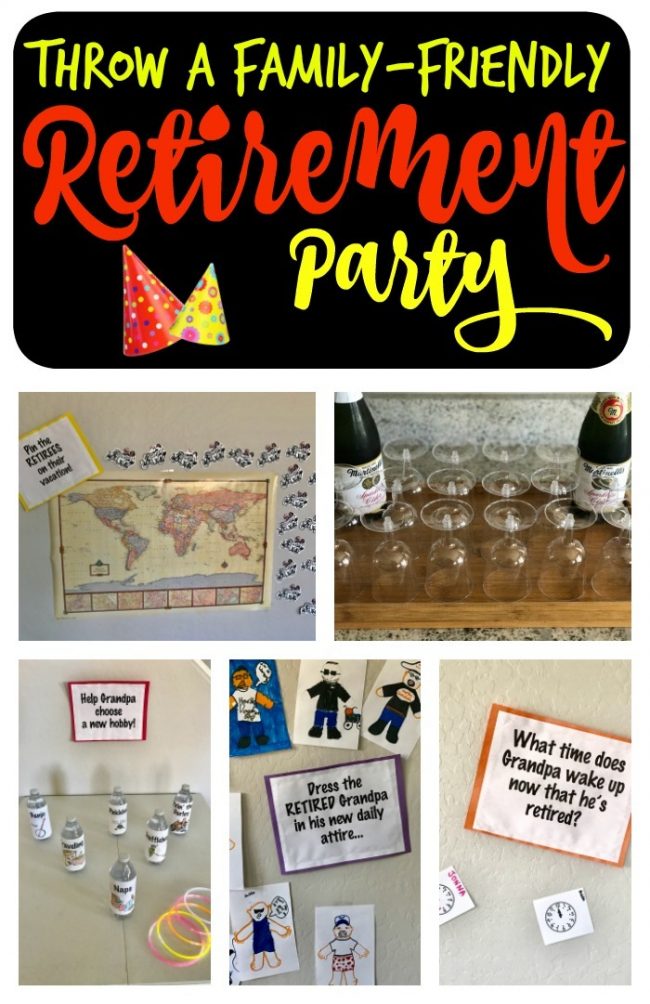 Easy Retirement Party Food
We opted to serve some of Grandpa's favorite party foods: DIY sandwiches, watermelon wedges, veggie tray and spinach dip with crackers. We also had a variety of lemonade and sodas for everyone to enjoy throughout the party…and CAKE! Every party must have CAKE!
Decorations for your Retirement Party
We used our games AS decorations.
We covered the walls with interactive games that people could do throughout the evening.
Since this party is a Family Party, the grandkids were all involved in decorating. They created the banners, hung the balloons and streamers, and added their own touch throughout the place. (sometimes it is so hard to relinquish that part to the kids, but I promise, their creativity goes a loooooong way with grandparents!)
Retirement Party Games
The games we came up were games that all ages could participate in, and centered around our recently retired Grandpa:
1. Pin the Retirees on their Vacation
Our Grandpa happens to love Harley Davidson motorcycles, so we thought it only fit to put him and Grandma on a Harley for their upcoming vacations. It was a HUGE hit! We found the map at Walmart and printed out some motorcycles onto cardstock and replaced the heads.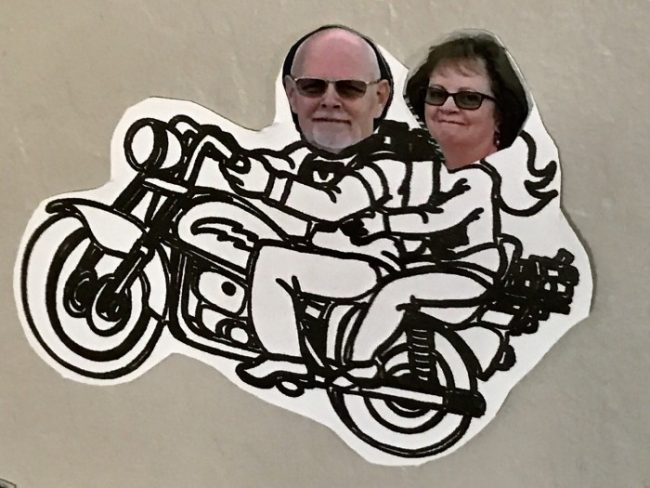 2. What time does "Retired" Grandpa wake up?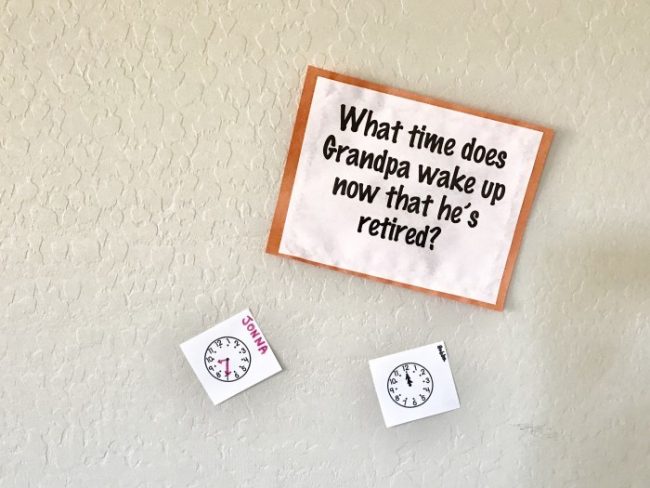 Printed an empty clock face off the internet, and everyone filled in the time they thought he woke up now. We asked Grandpa what time he got up that morning to determine the winner.
3. Dress Grandpa in his new daily attire
We printed out blank people outlines for this activity and let everyone's creativity be their guide.
This was Grandpa's favorite activity. Everyone had a different idea of what Grandpa should dress like now that he no longer needed to dress in "business-casual" every day. We definitely got a variety–from scuba gear to underwear, biker vest to sandals with socks.
4. Find Grandpa a new hobby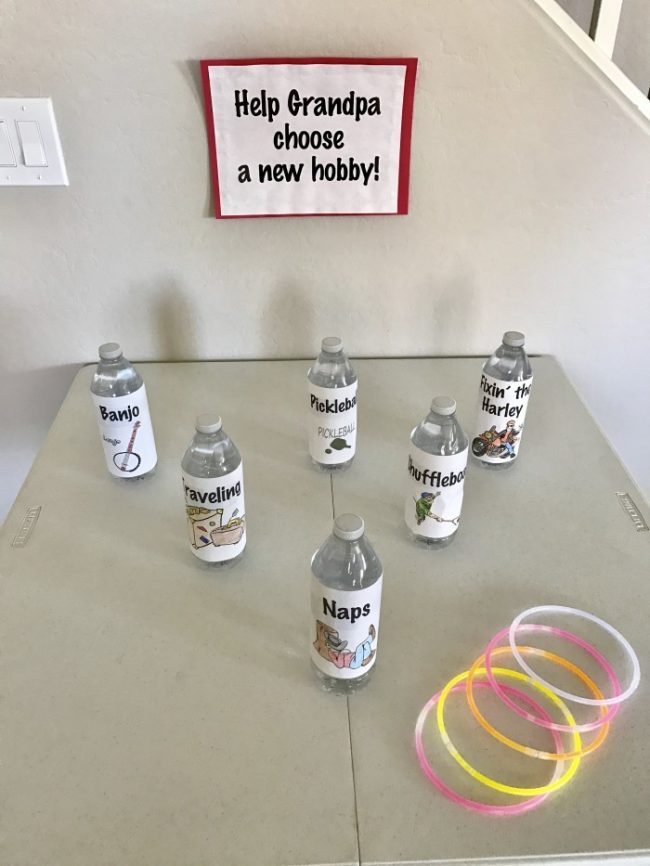 With all his spare time, he was going to need some new hobbies. We created the labels, taped them to water bottles and added glow sticks for the rings. Fixing' the Harley WON! but Naps was a close second.
Don't Forget the Family Pictures
With our family, anytime you can get everyone together under one roof, family pictures MUST be taken. It is a lot of fun to look back at those pictures and reminisce about the day.
A Toast to the Retirees
Everyone was able to share their feelings about how great Grandpa is and how much we all appreciated him, even down to the youngest at 4 years old! It was a great way to cap off the party and end with sharing our love for Grandpa.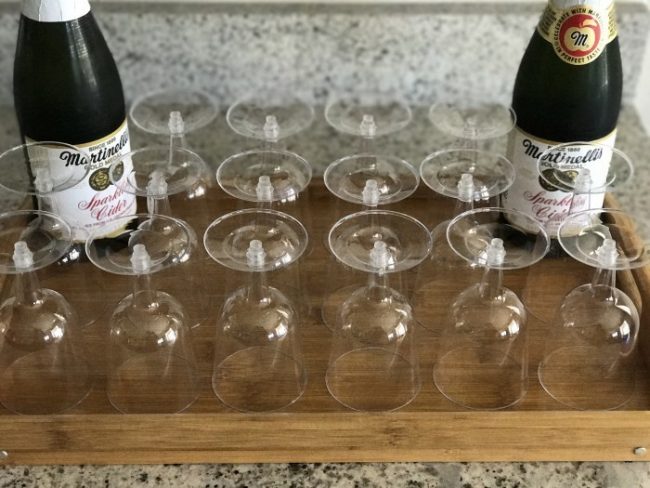 Our retirement party was a fun event for all ages and everyone LOVED celebrating our Grandpa and his accomplishment.