There's something so frustrating about waiting in a doctor's office. You're usually in a tiny waiting area with a bunch of strangers around you and you're just not quite sure what's wrong with them. It makes the whole situation uncomfortable as you're trying to avoid catching the next person's bug while you're there to get help with your own concerns. I've never been to a doctor's office without a pretty long wait (20 minutes or more). It has me rethinking everything about the way I seek out my medical care.
Disclosure: I'm proud to be working with CVS Pharmacy to help spread the word about #BetterHealthMadeEasy and how to #FindYourHealthy. All opinions expressed are my own, and all product claims or program details shared should be verified at CVS.com or with the appropriate manufacturers.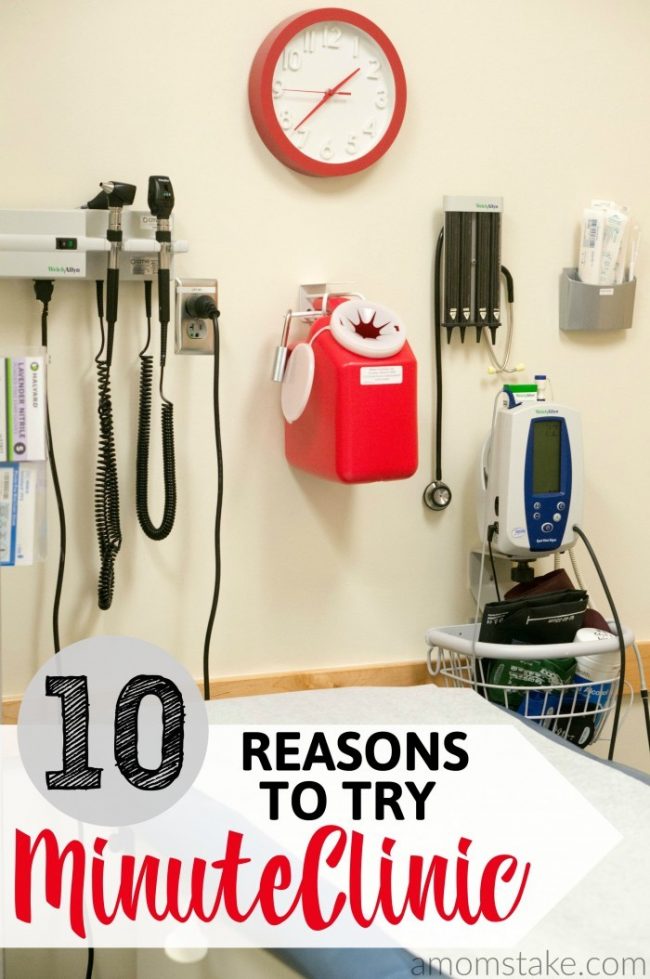 10 Reasons to try CVS MinuteClinic
I've partnered with CVS to give my local MinuteClinic a try. I was really impressed by the convenience to be able to shop and browse while waiting in the queue and extended hours that are more convenient. Our appointment was fast, the practitioner was friendly and helpful, and we were quickly on our way. Here are 10 reasons why you should consider CVS MinuteClinic next time you have a non-urgent need.
1. Short wait without a crowded waiting room – My favorite reason – skipping the wait! You can check-in online and it will tell you approximately how long until the clinic will be ready for you. Then, just head in for your arrival time and you'll have hardly any wait at all! You'll be able to see an estimated wait time even if you're a walk-in patient, before checking in, so you can plan accordingly instead of waiting in the waiting room.
2. Fast and easy appointments – Our appointment was quick and to the point. The practitioner went through insurance and a few quick registration questions to make sure she had all the information she would need to process a claim and give my son his next needed vaccinations. There was no awkward moment at the check-out desk of the doctor's office to make a follow-up appointment or wait for them to dismiss you.
3. Convenient locations – There are four CVS MinuteClinic locations within 10 miles of my home. Most of the locations are right by all the stores and shopping I regularly do, meaning I don't have to make a special trip or go out of my way just for a visit. I can pop in to a local MinuteClinic when I'm near by and get the help from a knowledgeable practitioner.
4. Flexible hours to work with your schedule – My local MinuteClinic has hours from 9am to 7:30pm on the weekdays at the location inside of Target and 8:30am to 7:30pm at CVS Pharmacy. That means you can sneak in a visit before work or after work or have your kids seen after school hours instead of disrupting your day for a doctor's visit.
5. Make your appointment online or through the app – It's really quick, and convenient, to make an appointment or hold your place in the queue. You can make an appointment at cvs.com/minuteclinic or through their app. By taking that first step, you'll be able to get alerts when the clinic is ready for you and save you nearly all the wait time!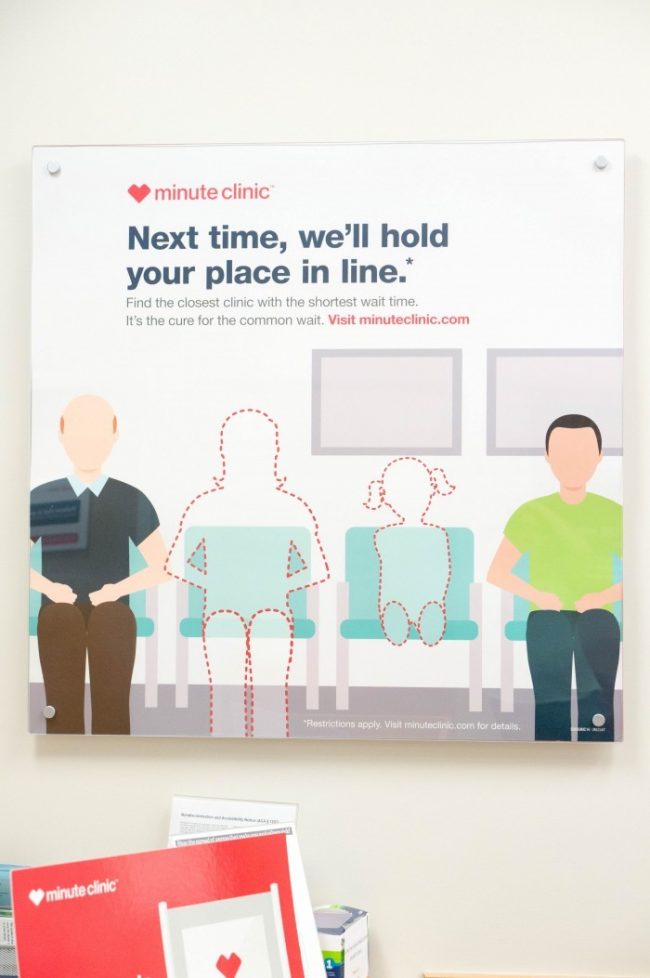 6. No appointment necessary – Speaking of making appointments, you actually don't need one at all to be seen. Walk-ins are accepted and you'll be able to see right up front before deciding what your estimated wait time will be. Check-in, then browse the store while you wait.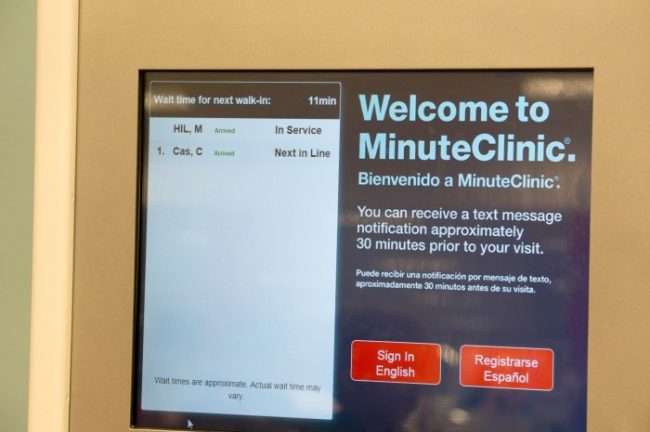 7. Get a quick checkup where you shop – You don't have to go out of the way with MinuteClinic. You can tend to both your regular errands and a health check-up all at the same location. I'm all for taking care of two tasks from my to-do list in one stop.
8. Accepts most insurance plans – You can check your if the MinuteClinic is covered through your insurance plan using their Insurance Checker tool. You'll know right away if your plan covers the services available.
9. Affordable for cash-pay patients – You can find all of MinuteClinic's pricing through their straight-forward and upfront pricing model. If you don't have insurance coverage or have a high deductible you want to avoid, you can still be seen by a practitioner at the MinuteClinic and know exactly what your costs will be before you get started.
10. Helpful, friendly, and knowledgeable practitioners – I appreciated the 1-on-1 care from the practitioner. Instead of getting passed back and forth between a nurse and a doctor, the entire visit was handled by one individual making it the visit more meaningful with the personalized attention we received.
What would be your top reason to give your local CVS MinuteClinic a try?