Let's talk hair! My oldest daughter doesn't like getting her hair done and would be fine wearing it in a ponytail every single day. I'm always trying to find new ways to add some variation to the same old ponytail. I have 4 kids under age 8 so most days it has to be something that's pretty quick and easy to do. This snake braid is just that! I promise it looks way more complicated than it really is!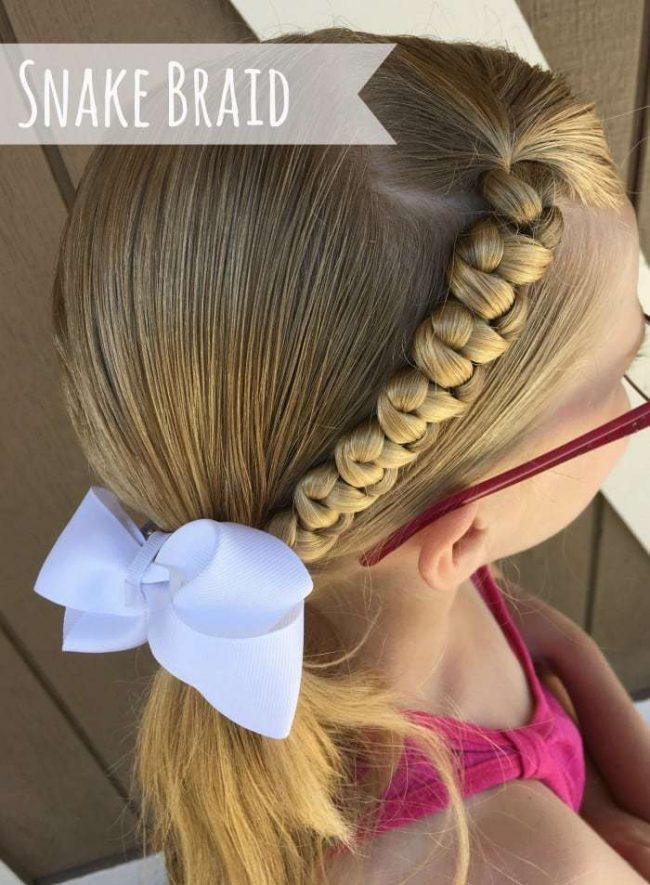 Snake Braid Hair Tutorial
Section off the part of hair you'll use for the snake braid. Use a comb for a clean section.
Braid a normal 3 strand braid all the way to the ends.
While holding on to the middle strand, begin pushing the other two strands up being sure to not let the braid unravel.
Use a small elastic to hold the snake braid in place.
Finally, you can secure the braid end with the rest of the hair in a side ponytail, add a bow, and you're done! The end result is a really fancy looking braid that is honestly so simple! It's our perfect go-to hairstyle when we are in a rush!
What's your favorite, easy hairstyle to do?