Toddlers are tough cookies. They are figuring out their bodies and their independence and they are not afraid to show it. They want their clothes a certain way, they want their bowl a certain color, they want to read the same book over and over. The challenge, as their parents, is helping them navigate this transition.
This post is sponsored by Similac, all opinions are my own.
One area where kids are constantly exercising their independence is eating. Toddlers are known for their terrible eating habits. Everyone knows someone who went through childhood eating only chicken nuggets or mac and cheese. When my oldest child started eating solid foods, he was a champion eater. He loved almost everything we gave him. I breathed a sigh of relief. I thought I had somehow avoided the dreaded picky eating.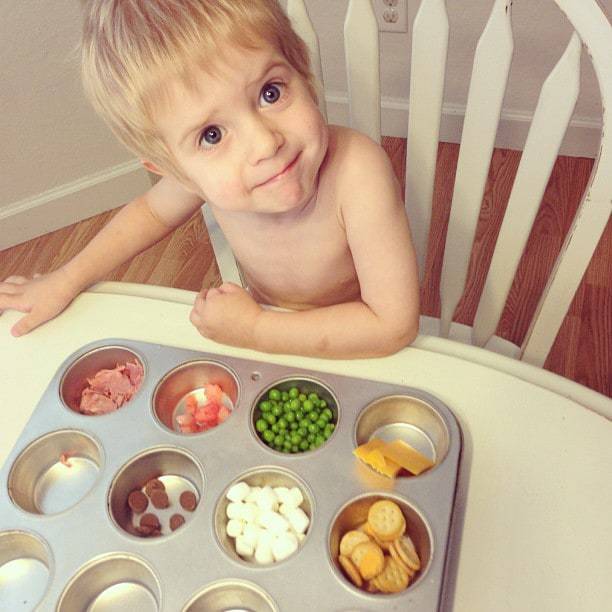 I was wrong. As he got older, he started eating in cycles. He would LOVE a few things and eat them forever and then suddenly those beloved foods were the most disgusting things on the planet. My pediatrician assures me that this is normal behavior, but I still worry about him getting all the nutrients he needs when he is going through a picky eating phase.
If you find yourself in this situation, check out the new Go & Grow Mix-Ins by Similac, they make it easier to make sure your toddlers meals stay balanced when they aren't eating a balanced diet. Each single serve powder packet has OptiGro, a unique blend of DHA, lutein and Vitamin E that support brain, eye and overall growth and development. They also offer protein, fiber and essential vitamins and minerals. We all want what is best for our kids and it is important that we feel confident about their balanced diet at all times. Check out the Mix-Ins website for more info and to get some free samples.
Keep in mind they do not mix well into liquids, but our favorite foods to mix them in with include:
Rice
pasta
Mac & Cheese
Waffles
Muffins
Yogurt
Quesadillas
Grilled Cheese
Cottage Cheese
Omelets
Mashed Poatatoes
Banana Bread
It is so nice to be able to mix Go & Grow Mix-Ins into my kid's favorite foods and know for sure they are getting all of the nutrients they need. I provide my children with healthy, appropriate, food choices and they can choose how much they eat. I have peace of mind knowing that I am filling in the nutritional gaps and creating some balance while they exercise their independence.
Do you have a picky eater at your house?