Peanut Butter Popcorn Munch is one of our family favorites to make as Christmas gifts to away during the holiday season. It makes a enough, doesn't cost a bunch and is so addictive, you just can't stop! It's also kinda healthy, so that's nice. And when I mean "healthy" I mean "no high fructose corn syrup" healthy, not "something you want to feed your kids for breakfast healthy." 🙂 Keep that in mind.
Ok, so here we go!
Peanut Butter Popcorn Munch
Ingredients:
½ cup popcorn kernels
½ cup fresh ground peanut butter
2 tablespoons salted butter
3 tablespoons local honey
salt
BONUS: Chocolate chips to add in or melt and toss in.
ANOTHER BONUS: I love a drop of Cinnamon essential oil in it! My hubby isn't a cinnamon guy, so we left it out this time.
Air pop the popcorn kernels. 2 year old not required, but helpful.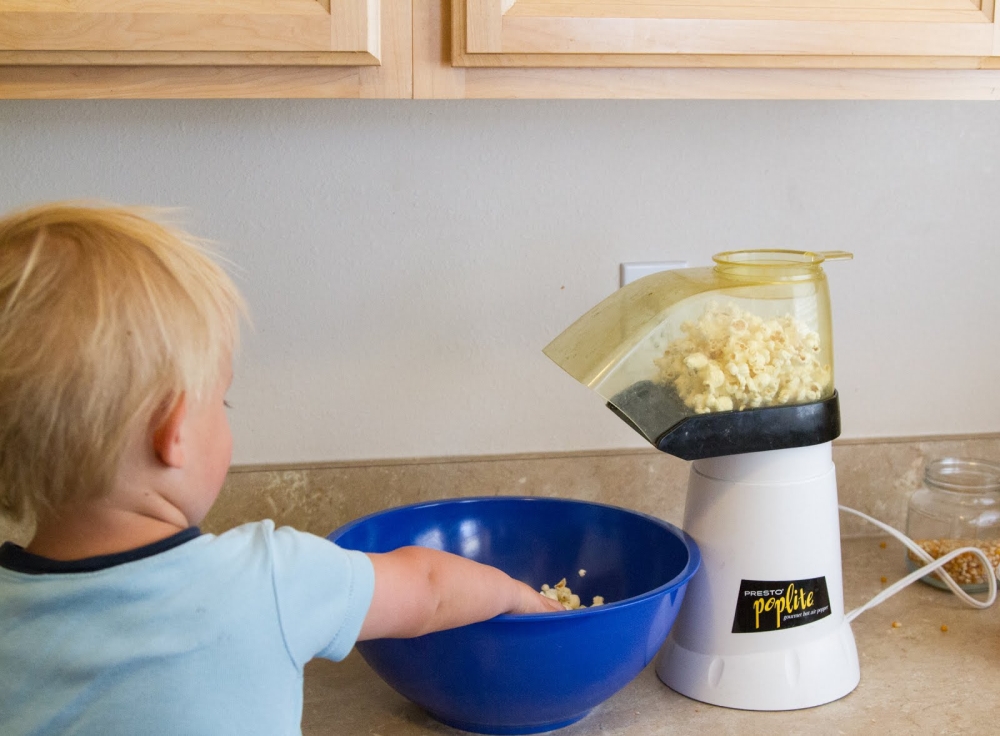 While these are popping you can put the butter, honey and peanut butter in a small sauce pan on medium high heat.
Stir continuously after the butter and peanut butter have melted. Soft boil for about 2 minutes and then remove pan from heat.
Start to pour or spoon mixture over the popcorn and toss until evenly coated.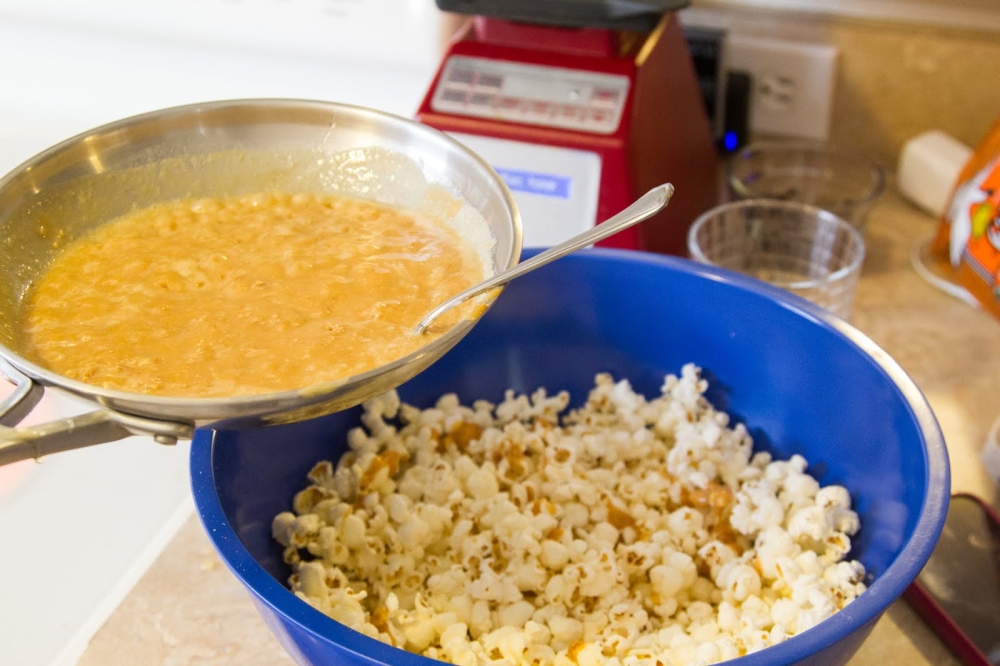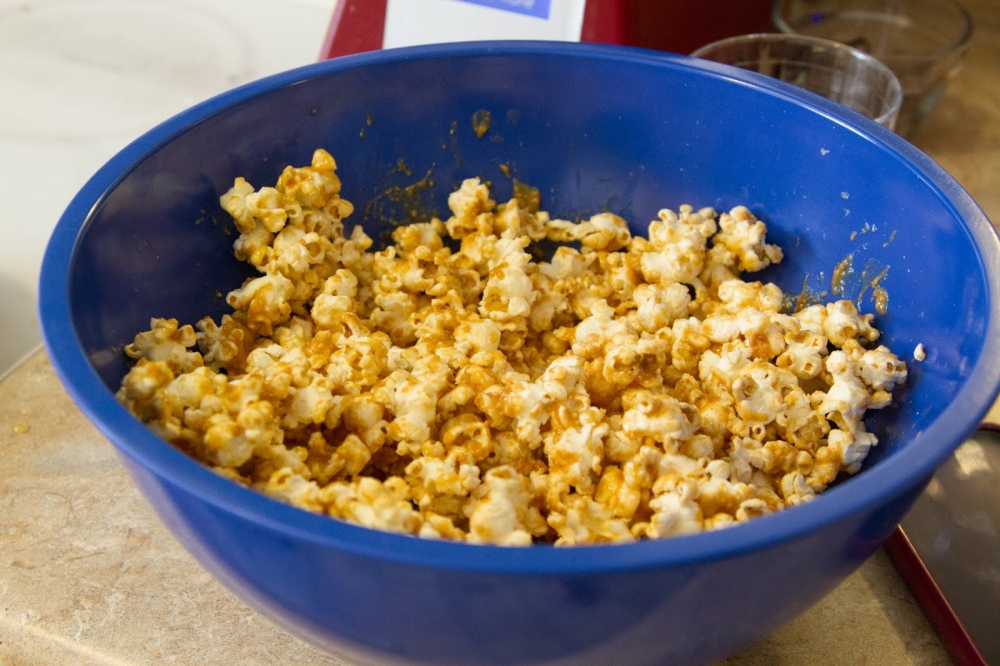 I melted the chocolate and tossed it in the popcorn until it was even coated as well.
Serve in bowls, or make into gifts and enjoy!
Yay for Christmas in July! Feel free to play with the recipe, sometimes I like more honey and salt and less peanut butter. If you find another amazing version, let me know!