This post brought to you by Now Resorts & Spas. All opinions are 100% mine.
We have hit some really fun Family travel destinations, including a 10-state month long RV road trip, a trip to Disney World, a getaway to New York City, and even a beautiful trip to Florida. Of course, I have loved all of my vacations, but for my next trip I want to hit the beaches and the waves. I want to relax in the sun and not run for theme park to theme park.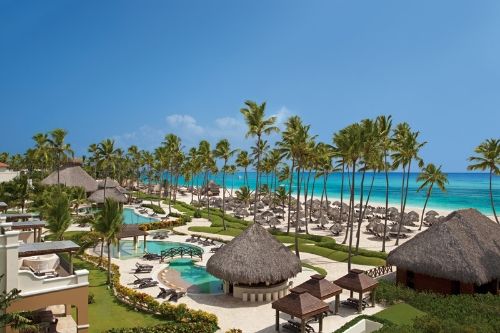 We haven't decided for certain what our family vacation will be this year, but the top of my list for this year's vacation is to fly directly into Mexico and stay at a beautiful All-inclusive luxury resort, right off the Gulf of Mexico. Something like this gorgeous resort:
That resort is the Larimar Punta Cana in Dominican Republic and faces more than 700 yards of Caribbean Sea. The resort includes a batting cage, basketball court, rock climbing wall, casino, weekly market, and helicopter excursions right from the property. My boys LOVE rock climbing, so a built in wall for a vacation would be amazing.
I would love to head to the Jade Riviera Cancun Unlimited-Luxury® resort with pools right up against an endless ocean! The resort includes a treasure hunt around the hotel, my boys would LOVE that! Then, you can head out on a free kayak tour, watch live shows and entertainment, test your knowledge in a musical trivia quiz, and more. They also have deep sea diving in the Pacific Ocean, exactly what my husband wants to find in a resort. This looks like the ultimate place to relax, unwind, and play – exactly what I need from a vacation this year.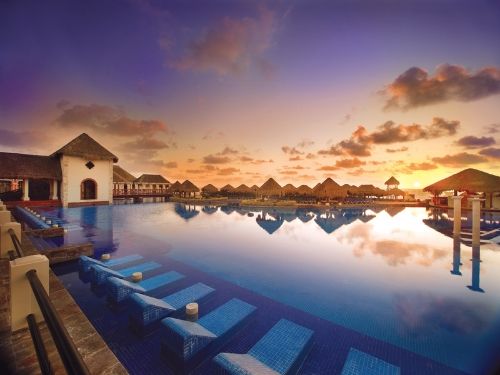 The Sapphire Riviera Cancun resort is a compelling rival, just look at that gorgeous sunset view and pool chairs IN the pool! The resort offers movies on the beach, beach soccer and volleyball, euro-bungee on site, and lots of water sports.
The Now Amber Puerto Vallarta resort boasts archery and rifle ranges, hobie cat adventures, kayaking, complimentary green fees at an 18-hole championship golf course, and water fun for the whole family!
Tell me in the comments which of these resorts you would want to visit and if there is a specific activity that draws you to that resort!
Personally, I'm leaning towards the Jade Riviera Cancun, that's got everything we're looking for – the location, the activities, and the pools, oh the pools!
*Leave a comment on this post, and you and I can both have a chance to win a resort stay! The blog post with the most shares and engagement will win a trip for 2! Plus, if I win, I'll get to select someone from my comments to win a trip as well!! So leave a comment and help share this post to increase our chances of winning!