My husband and I used to eat energy bars every morning before our workouts. However, these bars were SO expensive and didn't really taste that great. That's why I decided to start making my own energy bites. Made with only 6 ingredients, these super EASY No Bake Banana Oat Power Bites provide a great source of healthy carbs and protein to give you the energy you need during your workouts; and also work great as a midday snack. Plus, these No Bake Banana Oat Power Bites totally kick my cookie dough craving…and coming from someone who lives for cookie dough, that's saying a lot!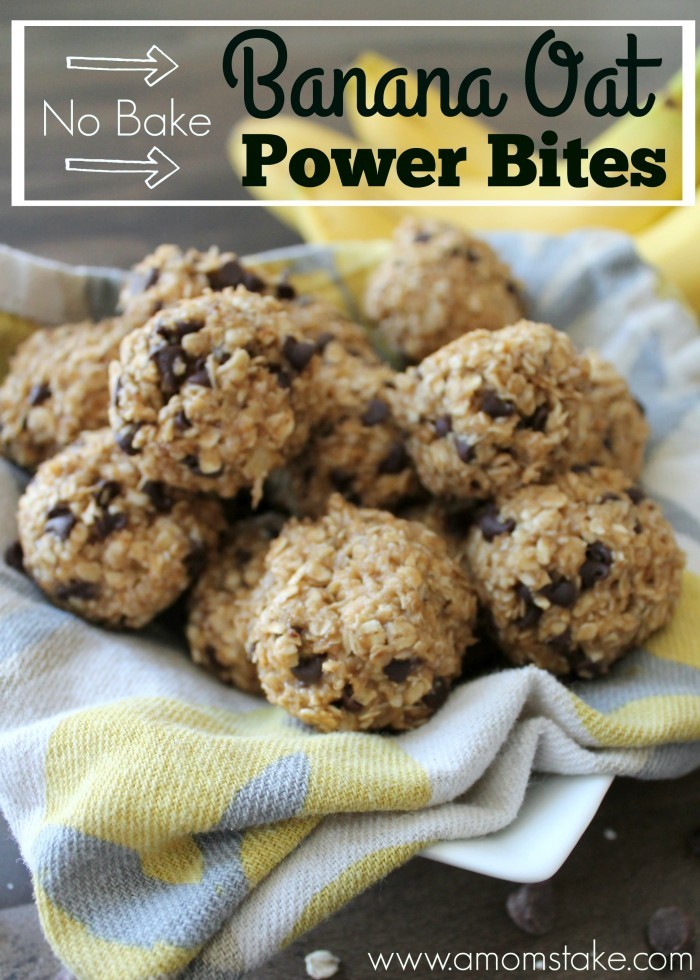 No Bake Banana Oat Power Bites
Ingredients (makes approximately 16 power bites):
2 cups quick oats
2 ripe bananas
1/2 cup peanut butter
1/4 cup raw, unfiltered honey
1/2 cup mini chocolate chips
1 tsp vanilla
Instructions: 
1.Mash bananas with a fork.
2. Add peanut butter, honey, and vanilla. Mix until well blended.
3. Stir in quick oats.
4. Fold in chocolate chips.
5. Line a baking sheet with wax paper.
6. Using a cookie scoop, scoop your No Bake Banana Oat Power Bites onto your wax paper.
7. Roll your scoops into balls.
8.Place baking sheet in the fridge for at least 30 minutes. The longer you leave your Banana Oat Power Bites in the fridge, the firmer they become.
9.Enjoy these No Bake Banana Oat Power Bites before and/or after your workouts, playdates, as a mid-day snack…you get the idea 😉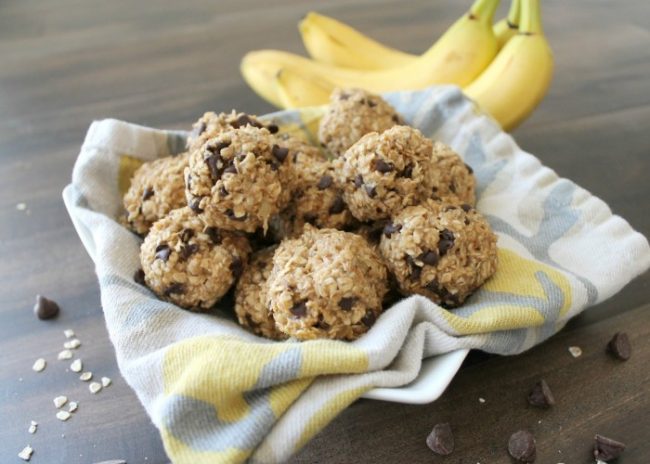 Just as a little side note, I like to divide these into sets of 2-3 and place them in plastic bags in my fridge. This way they are ready to go for our crazy busy mornings! I typically store them in the fridge so they stay fresh and remain firm! Good luck keeping these stocked in your fridge, my family usually devours a batch within a day! To watch how quickly these come together, check out the video below!
Have you tried power bites before?