2016 is coming to an end, and if I am being totally honest with you, I am shocked. How did that happen. Literally, just two weeks ago I wrote 2015 on a check while paying bills and next week is 2017. I don't even have this year under control yet and it is next year! Can you say #momlife? I had so many goals last year and some of them I made some good progress on, others still need work. As I think about things I want to get under control in 2017, one of the first things that pops into my head is laundry and home routines.
I received compensation and samples for this post. All ideas and opinions are my own.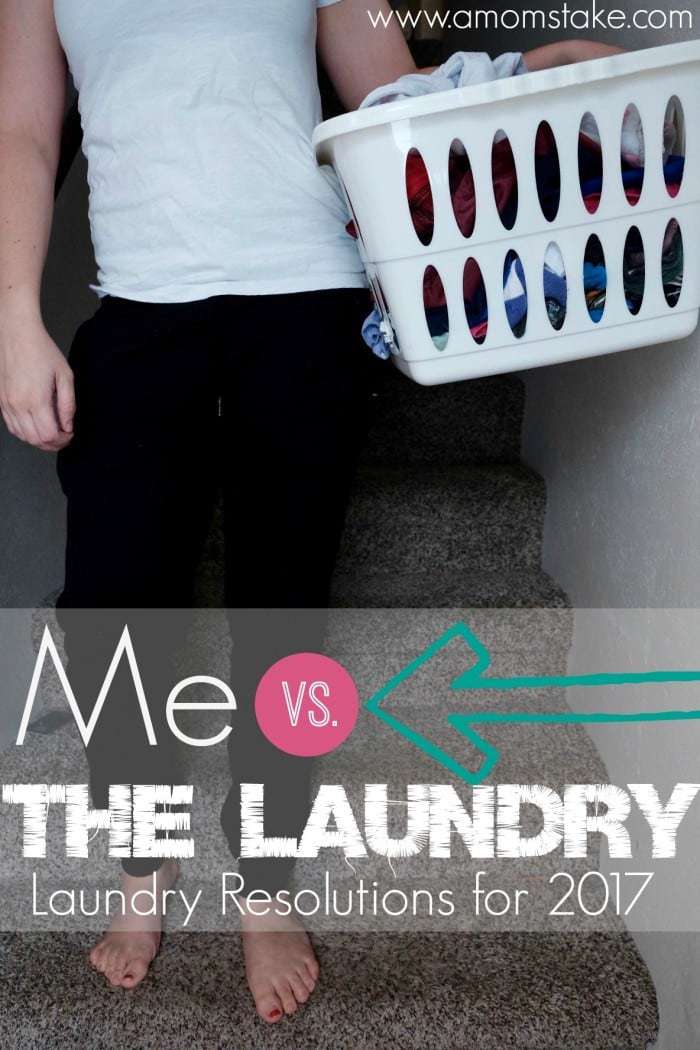 I spend a lot of time this year evaluating what factors in my every day home-life that contribute to my stress or grumpy moods. I have narrowed it down to a clear/clean table, empty sink, and caught up laundry. When I come downstairs in the morning to a table that didn't get wiped down and cleared off the night before, I automatically feel like my day is chaotic. On the other hand, if I can come downstairs and get breakfast ready and just spend a few minutes alone with my thoughts, I am a much happier lady and a much more patient mama. The same goes for laundry.
I am really bad at staying on top of my laundry piles. It wouldn't be so bad if I lived in a large house with a big laundry room I could banish all of our clothes to and not think about them. But I don't. In fact our current house is much too small for the 5 of us and not staying on top of laundry, even for a few days, means we are drowning in it. There is nothing worse than starting your day off by rooting through a giant basket of clean clothes for a pair of matching toddler socks so you can get kids out the door for school.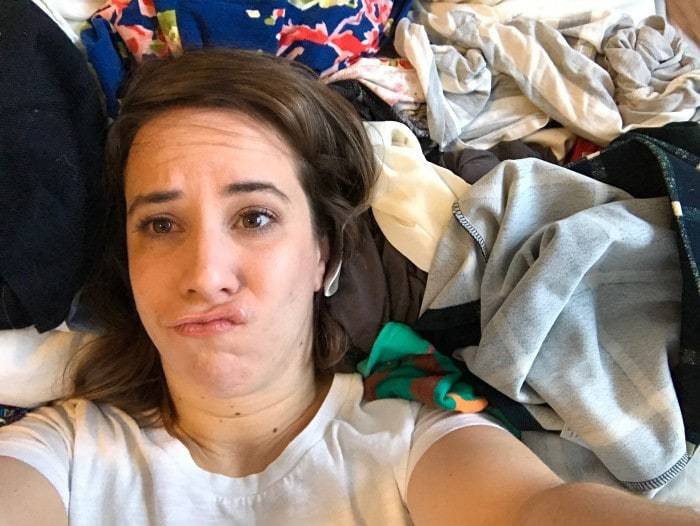 Here are a few goals that I have to get my laundry under control in the new year:
Sort as We Go:I think this year I am going to try having a different basket for color groups so that my husband and I can sort as we go, I think my son is old enough to handle this too.
Get the Kids in a Routine: For our family the most important factor I have realized is the location of the laundry baskets. My kids always seem to change into their clothes in rooms other than their room, so expecting them to take their clothes all the way back to their rooms to put them in the hamper was unrealistic. Their room is upstairs from the bathroom where they always get dressed. A laundry basket in the bathroom makes more sense for them and I think will make a big difference in how much laundry ends up in the bin.
Put Away Immediately: I know I am not alone in this. You get the laundry sorted, washed, folded, and then… what happens? For some reason the hardest part for me is getting my clothes from the dryer to the closest/dressers. I am promising to be better this year!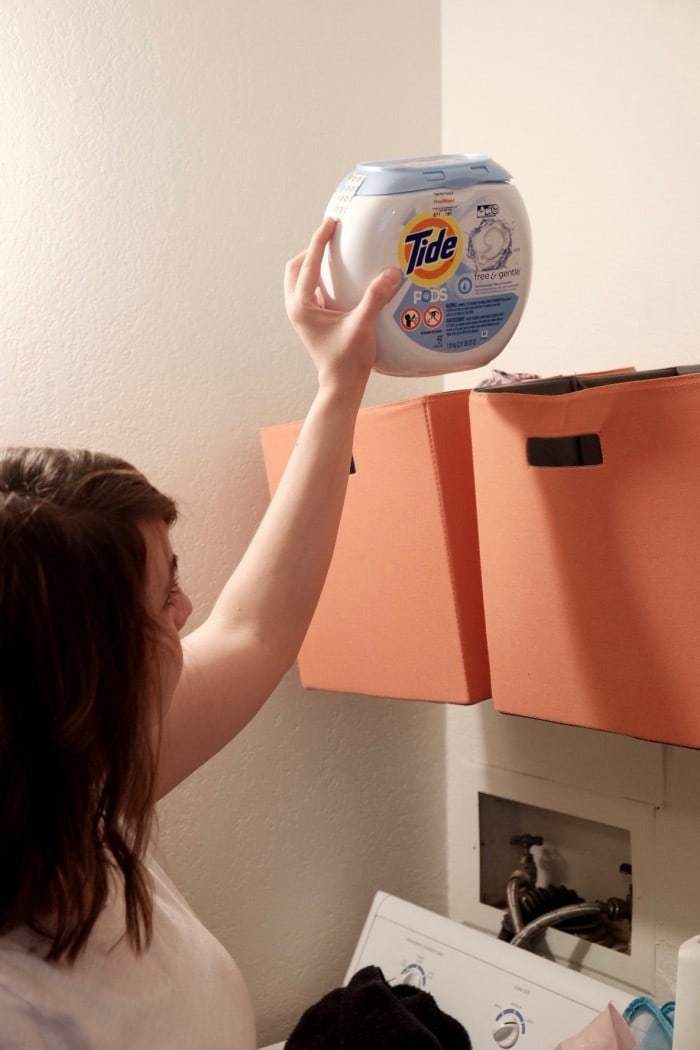 Use Products I Love: There is something about finding and using products you really love that make chores more enjoyable. I used to grab whatever laundry detergent was on sale, but I have really fallen in love with Tide Pods. I mostly use the Free & Gentle Tide Pods because my kids have sensitive skin. They are so easy and convenient, no cups or messy measuring. But, most importantly, they do the best job at making sure my clothes come out of the laundry looking amazing time and time again. My favorite laundry secret is using Downy Unstopables In Wash Scent Boosters. They make everything smell like a dream. The scent lasts for up to 12 weeks, so even when something has been sitting in a drawer for awhile, it comes out smelling freshly washed.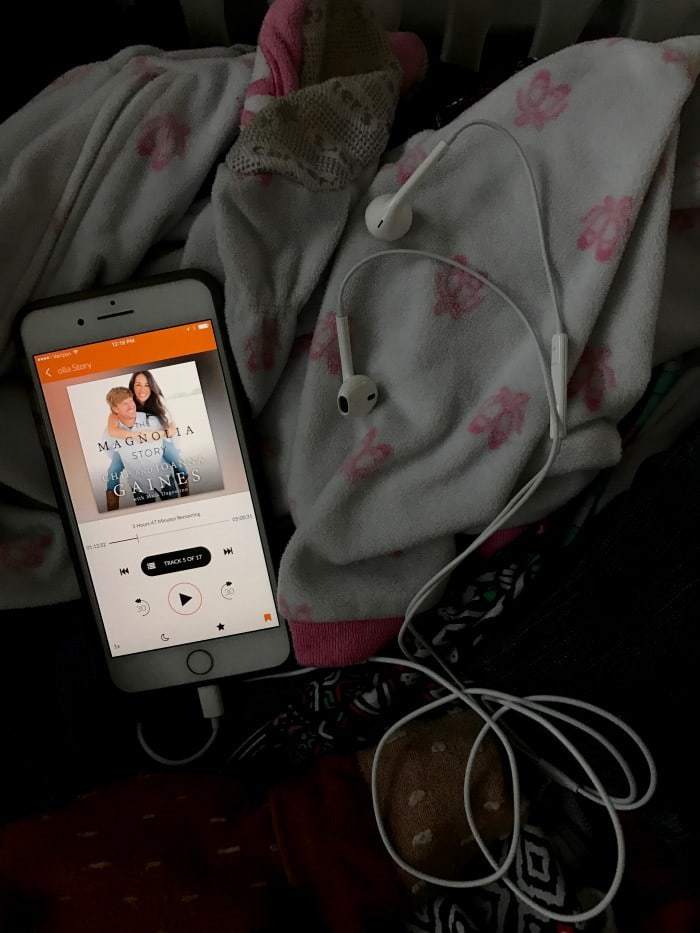 Make Laundry Time Enjoyable: Instead of dreading laundry time, I am going to use it as a time to reward myself. Whether that means I get to binge watch netflix while I fold and sort, listen to the audiobook I am in the middle of, or shake my booty to my favorite tunes, laundry time is going to become some extra moments for me!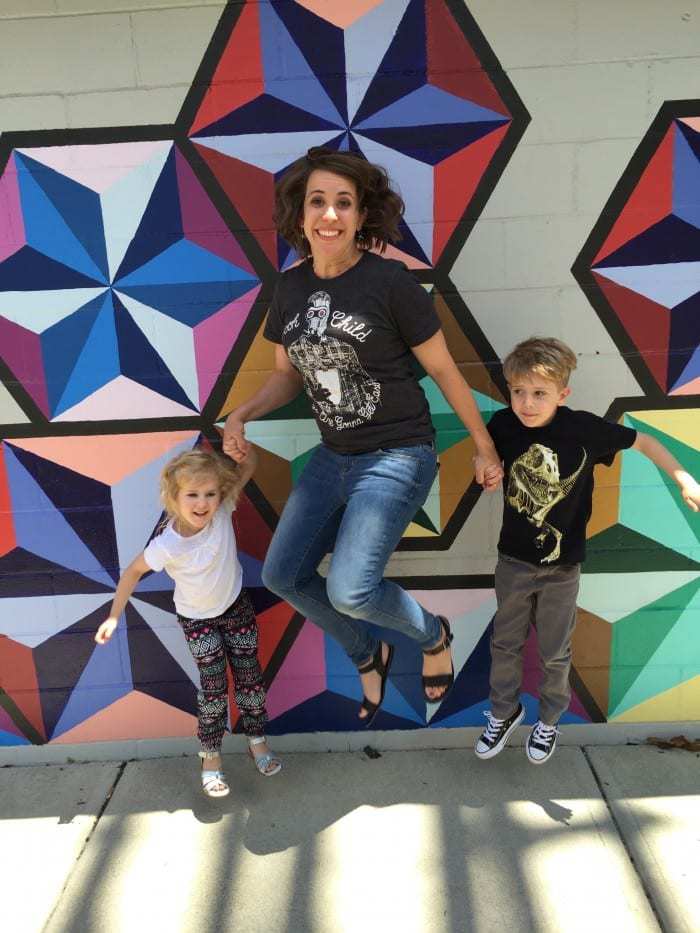 This year my biggest resolution is to get all of my responsibilities at home into good, solid routines so I can be less stressed and the best mom and wife I can to my family. They deserve the best of me! Bring it on 2017.
What are your laundry resolutions?